Coming Home
This time I ended up staying two nights at the hospital. Every other time I only stayed one night. I really liked it. I sat and held my little baby, got food served to me, and watched HGTV the whole time. It made it so that when I got home I was ready to not sit anymore. I got my rest and I was ready to be home. We had so many friends help us and watch our kids while I was away so Dallin could come and be with me in the hospital. I felt really loved. But it was nice not to ask anyone else to take my kids again. I got to take them. Well let's be honest, I had the baby and Dallin had the older three. I helped when I could, but also slept when I could too.
Of course the first thing the kids wanted to do was hold Hudson. They all washed their hands and eagerly sat on the couch waiting for their turn.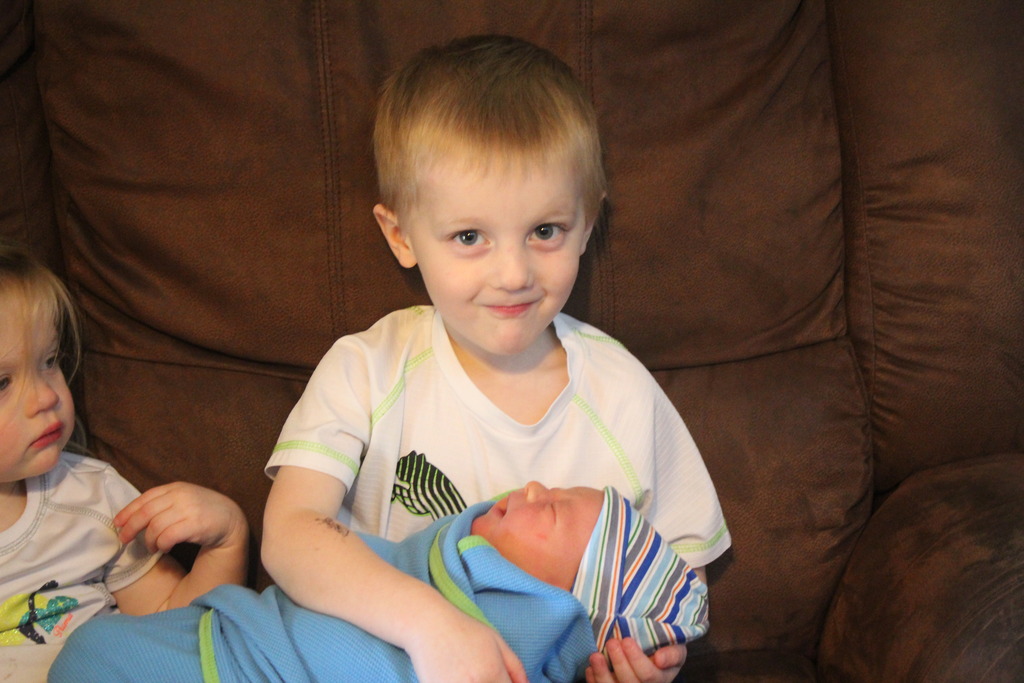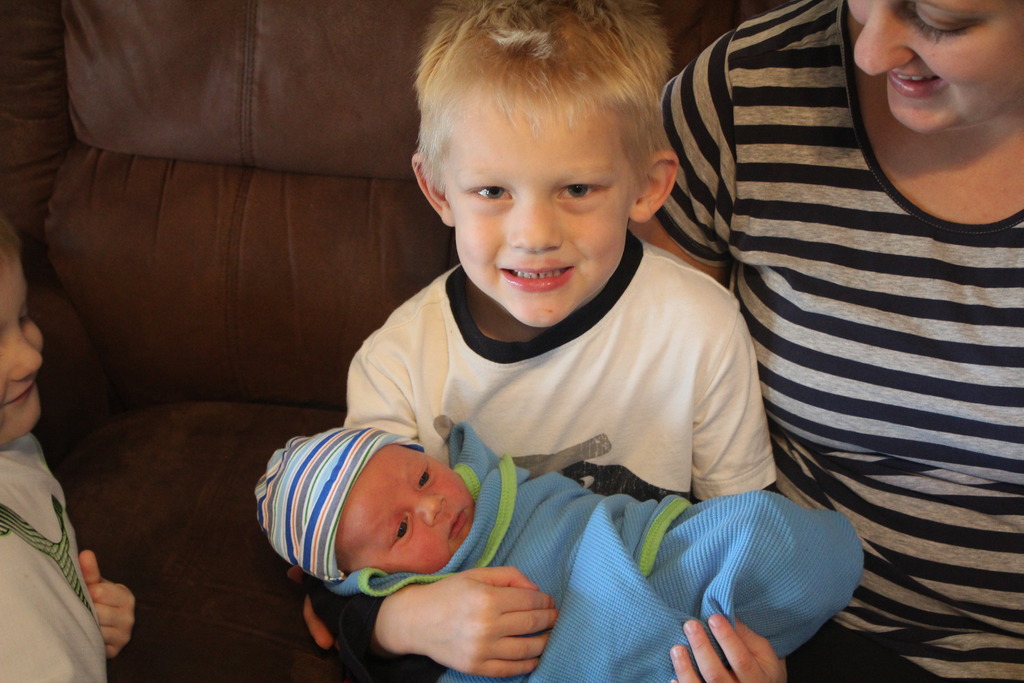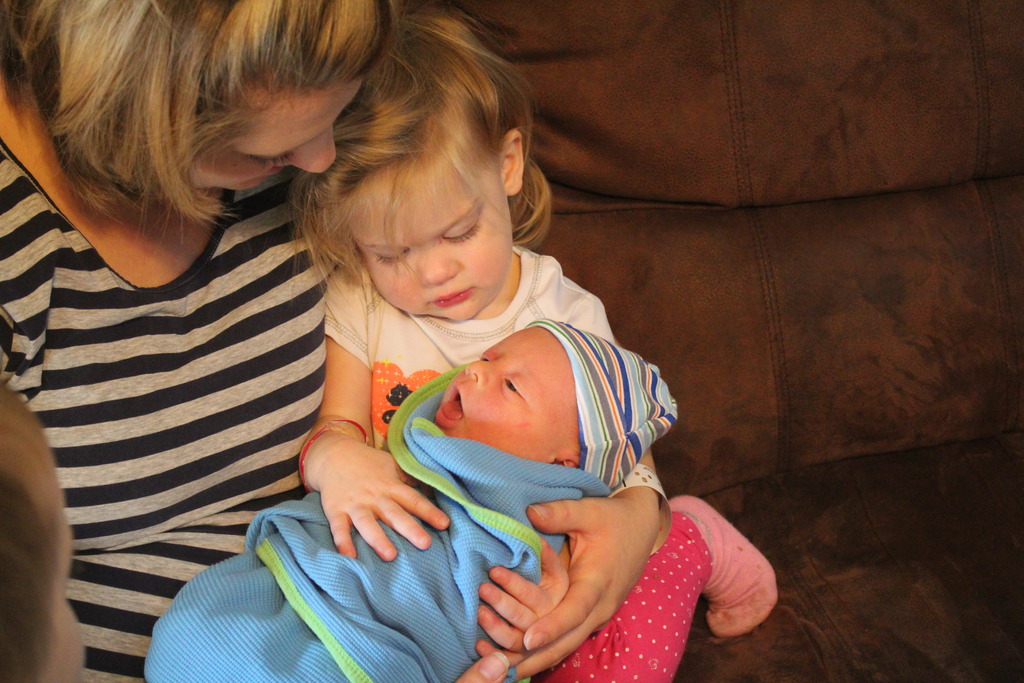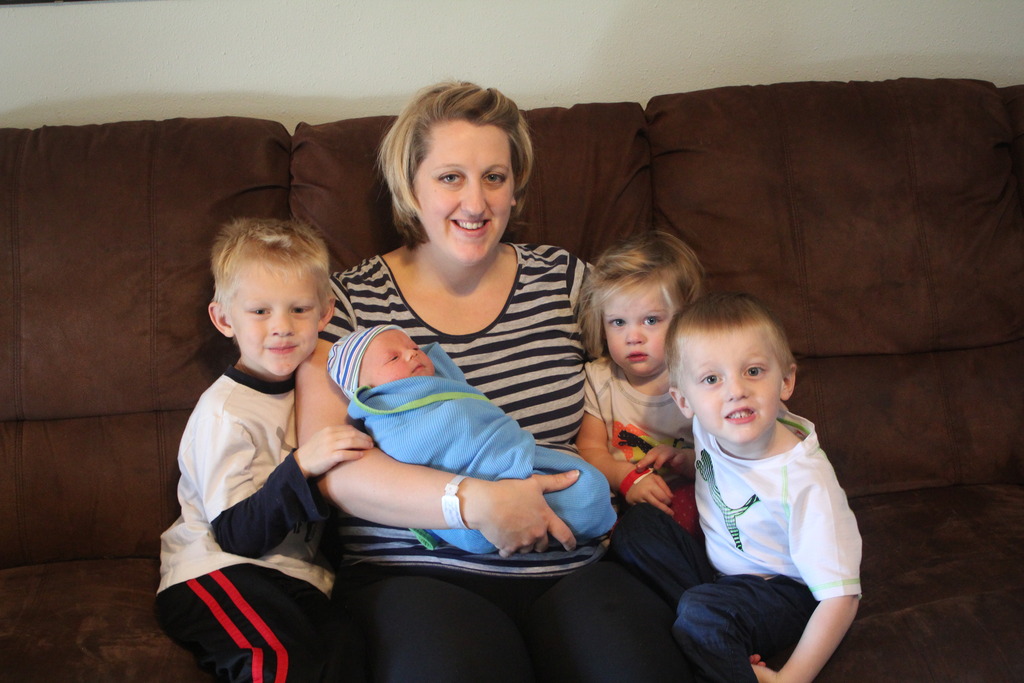 This is going to be fun!