Blue and Gray
A few months ago I decided to finally start decorating the kitchen. At first I wanted to try gray and yellow. I thought it would be perfect. I already had gray counter tops and back splash and I could easily incorporate yellow everywhere right? Wrong! I looked for months and could not find anything (reasonably priced) that was yellow. This was the general idea I was looking for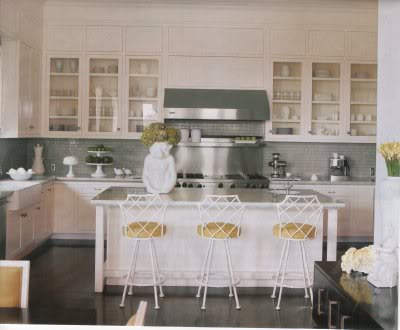 So I finally gave up (and made my blog gray and yellow instead) and thought about a new color to go with. Finally I decided navy blue and gray. My walls are already blue so I won't have to paint them and navy blue items are much easier to find! Right around the time I decided to go with navy blue Target came out with a ton of blue items, I am hoping to get a few of them when they go on sale :)
Last year I picked up two bar stools at Goodwill for only $3 each. They were hunter green with red vinyl padding. In one word they were ugly. However a little paint and new fabric would make them look great. We decided to sand them down and paint them. That took FOREVER. Not only the process of sanding a few layers of paint off, but actually getting to it took a long time. Then we painted them with a brush and put a coat of poly on top. That all together took about 6 months for one chair!
I can't find any before pictures but here you can see the ugly green thing in the background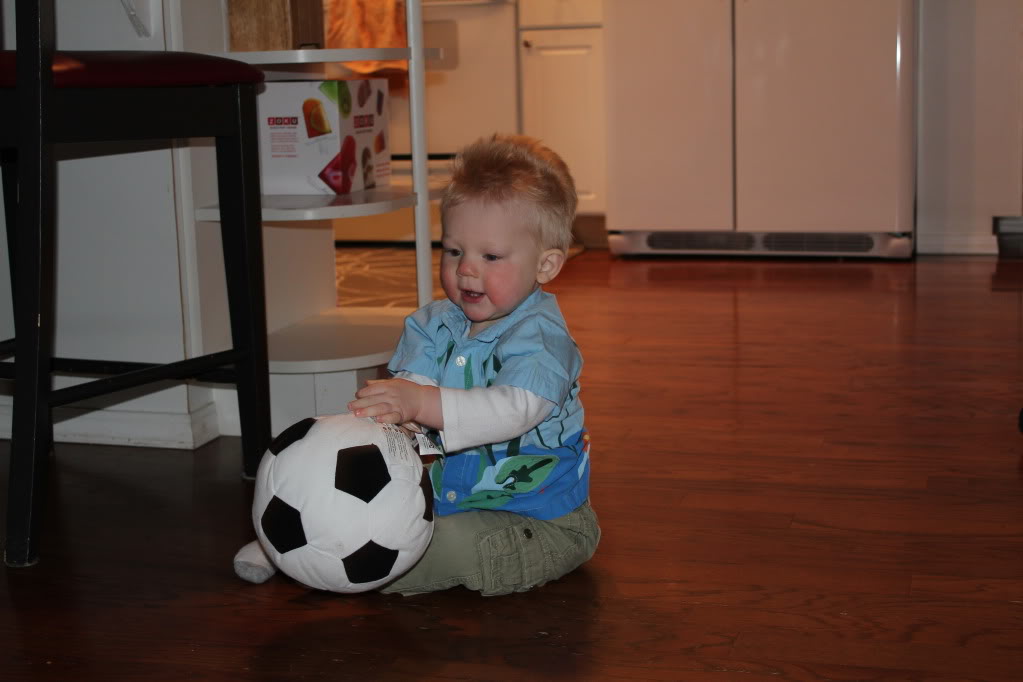 Then within a day or two the poly turned our white chair yellow... uhggg. This time I decided to spray paint them instead. We sanded them for about two minutes just to roughen them up, the I primed them and sprayed them in minutes (obviously waiting until they dried before repainting). Then after a few days of drying I quickly stapled new fabric over the old one and they were both done! Six months for one chair that turned yellow, or 2 days for two perfectly white chairs. I have learned my lesson! Always spray paint.
Here are our two new chairs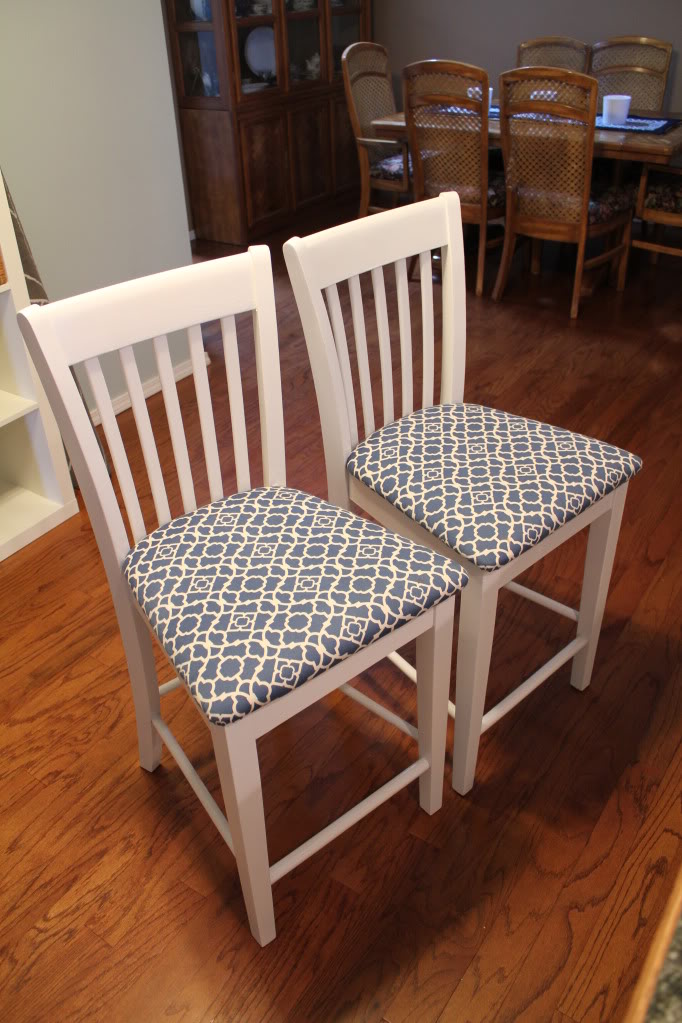 I bought extra fabric to make a table runner and window treatment. I finished the table runner today.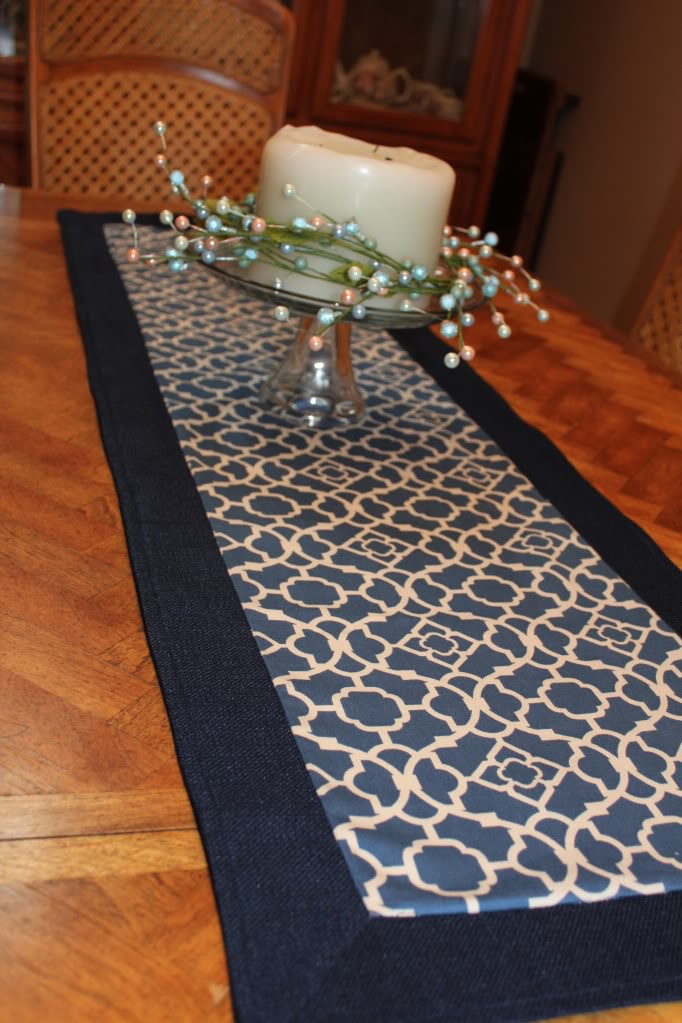 I hope to finish the window treatment in the next couple weeks. I haven't quite decided how to do it yet as I want the sun to still come through the window and much a possible.
So there is a sneak peak into my new blue kitchen, more items to come soon!