First Trip to the Dentist
Yesterday we made another dent in the checklist of things to do before baby #2 arrives. We took Benton to the Dentist for the first time. We have tried really hard to keep his teeth healthy and we wanted to find out if what we were doing was enough. Luckily Benton gets a little nervous and quite in new places so he just sat in the chair perfectly still the whole time. The hygienist was really nice and showed him some of the different tools they use (not the drill lol) like the water sprayer and the vacuum and of course the little mirror. She even let Benton have the mirror to check his teeth out.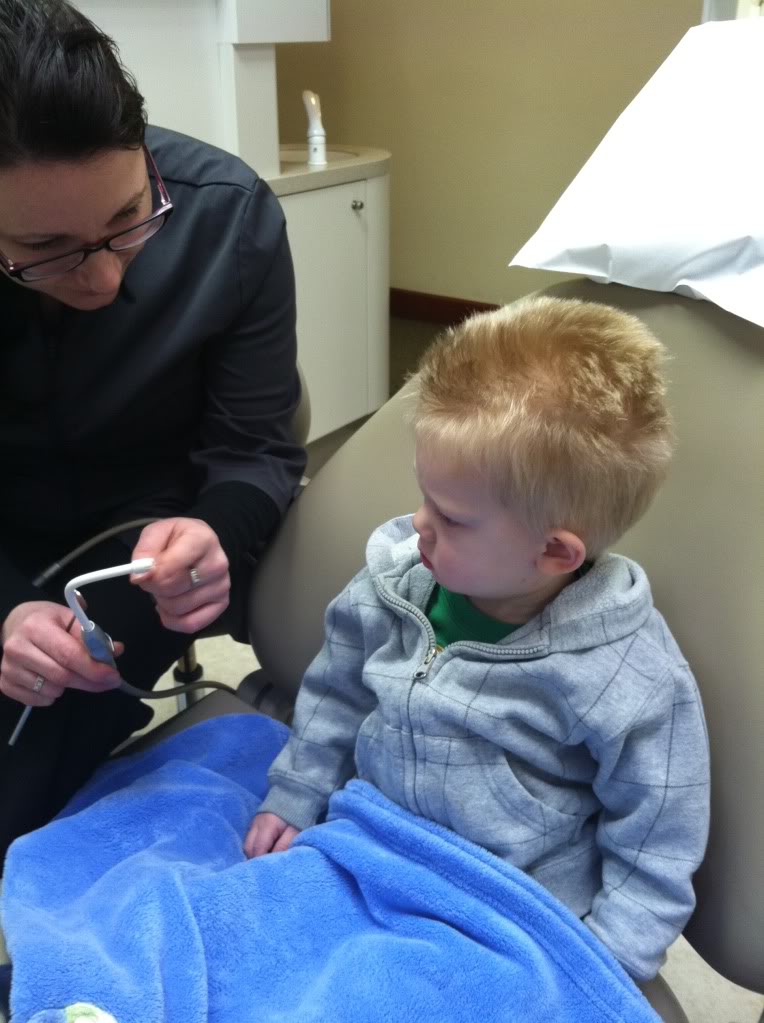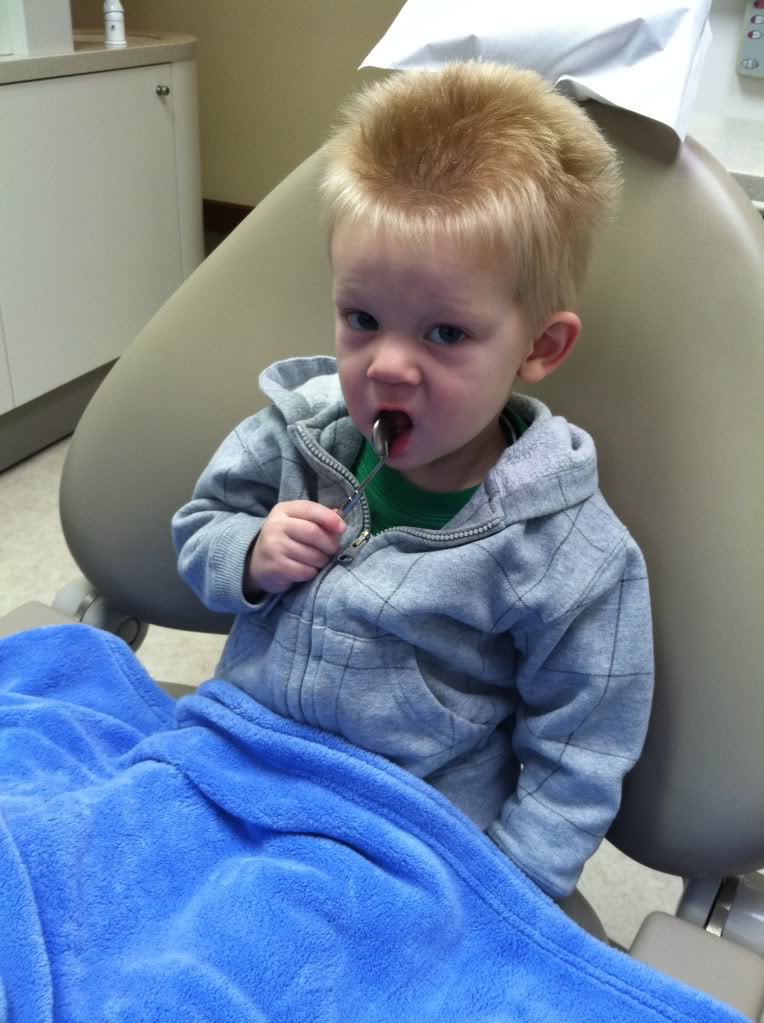 She even gave him a new Cars toothbrush. He liked that too.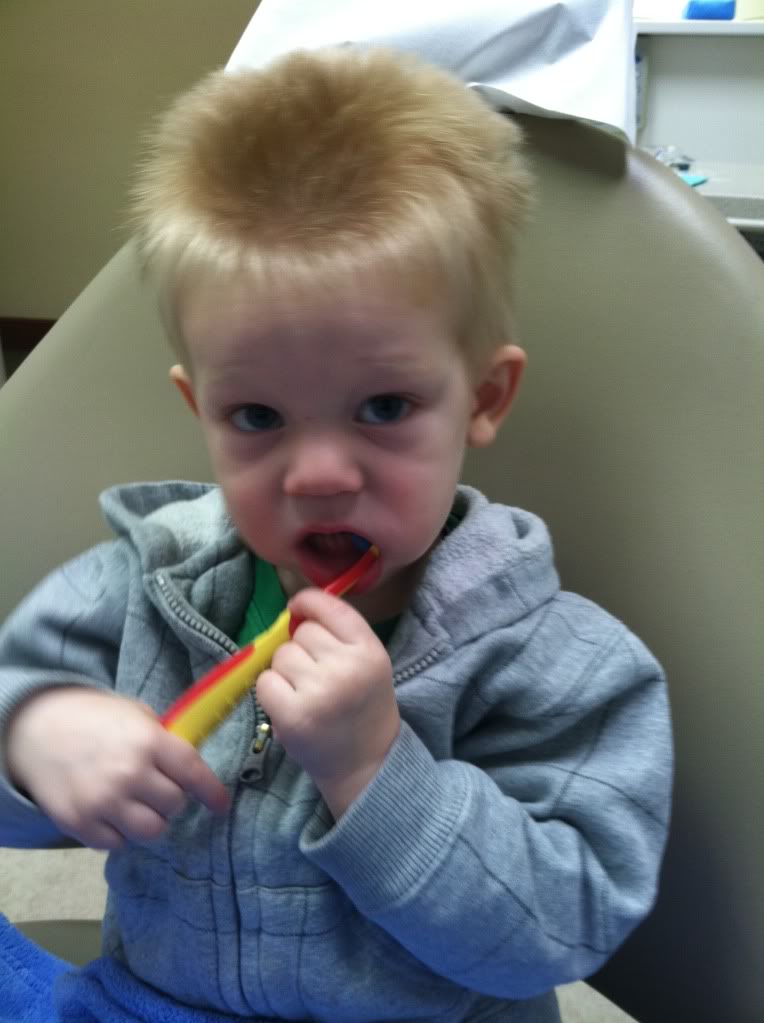 The Dentist came in and said that his teeth look great, yay! First trip to the Dentist was a success.
This next picture is just for kicks. Benton is wearing 3D glasses as Costco, it was just too cute not to snap a picture of.