A Quilt for my Baby
The first part of this little boy's crib set is finally finished, and it feels so good! It took me a long time to decide how to decorate the room and after a while I finally ended up deciding on a nursery decorated with "You are my Sunshine". Most of the room will be gray and white with little touches of yellow everywhere. Originally I was going to paint gray and white stripes on the walls but decided that I was running out of time and there were other things I wanted to focus on. Plus my inspiration photo was being pinned (or already pinned) to everyone I know on Pinterest. So we are keeping the neutral beige walls and going from there.
I have never been very big on super babyish decorations. Like cartoon airplanes and such. I would much prefer real vintage airplanes (which will be Benton's big boy room when I get around to decorating it). So for this baby I wanted to go a little modern, use clean lines, and keep it simple. I think this Pottery Barn inspired quilt fits that perfectly.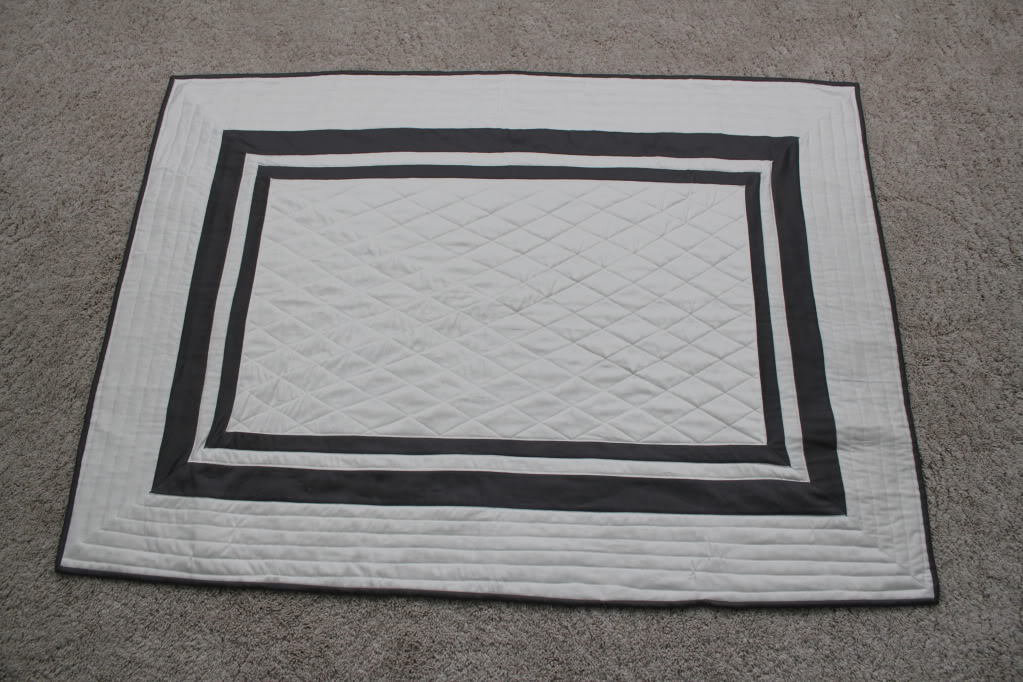 It was quite simple to make, and the quilting was easy too. I goofed when sewing on the binding so I ended up having to hand stitch the backside (which is the more traditional way of doing it). I always used my machine to sew the binding on but after hand sewing it, I might do it more often! It takes quite a bit longer but it ends up looking so much better I think. I am really glad that I made that mistake and blind stitched the binding on this quilt.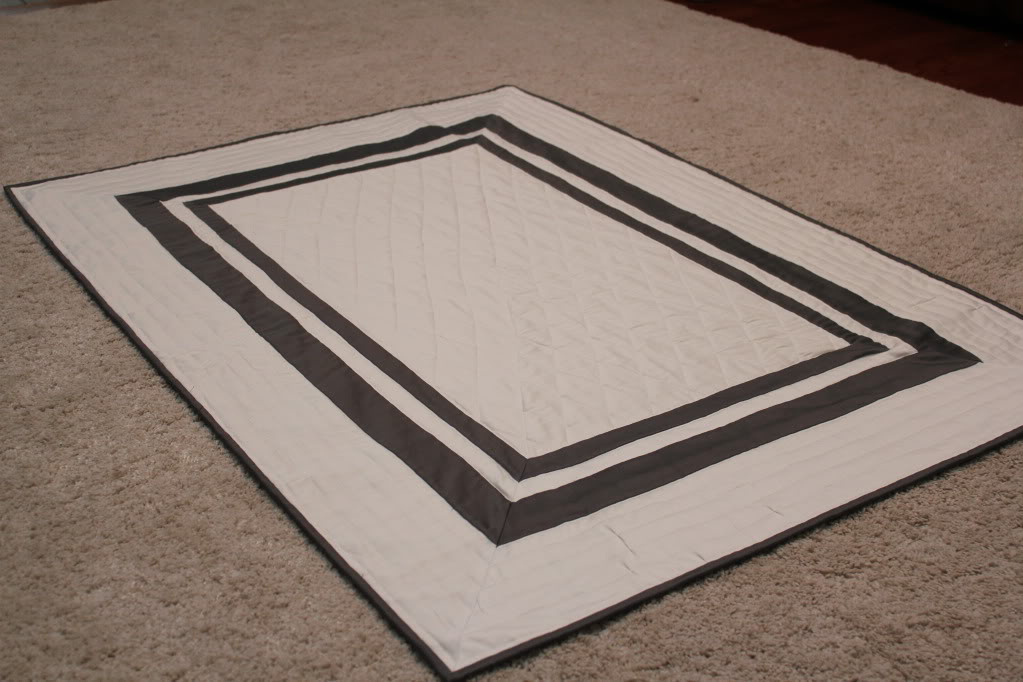 As you can see my quilting lines aren't as straight as they probably should be, that is what I get for not drawing lines. But I still really like the way the diamonds turned out in the middle of the quilt.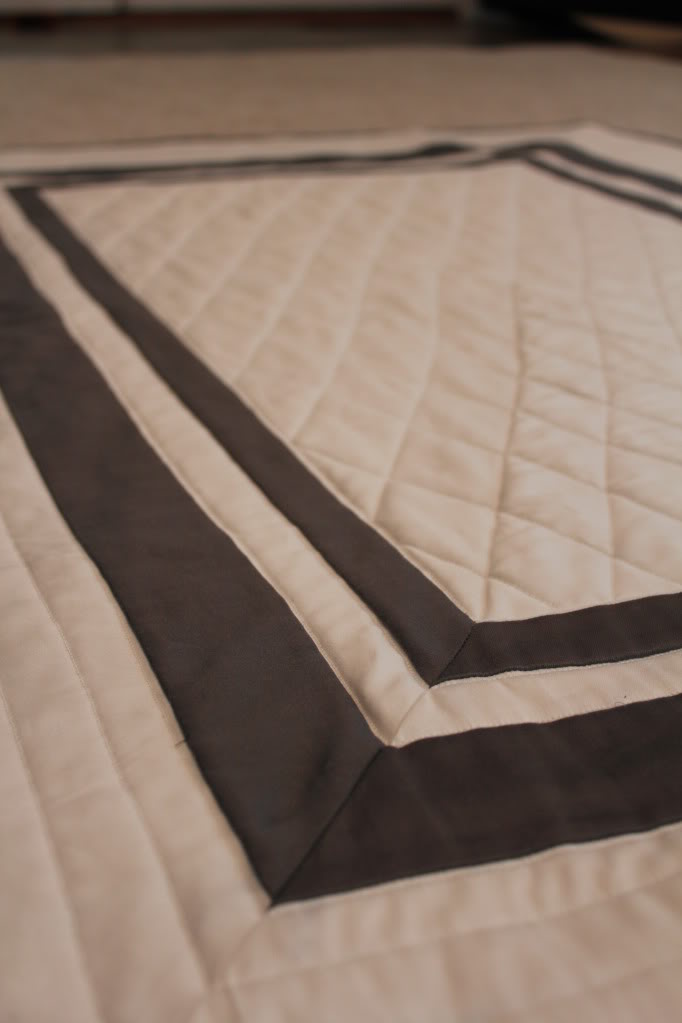 Well, there is my baby's quilt. I can't wait to snuggle him up in it. There will be many more projects coming soon!