Just a little snow
We love it when we get snow around here. Probably because it only happens about once a year, if that. After a super dry winter we have finally received some moisture. It started with snow early this week and has now turned to rain. The seven day forecast is rain, with more rain. It doesn't seem so bad after it being so dry though!
The first time it snowed it didn't stick, but on Tuesday morning we woke up to white covered ground. We knew we had to act quickly before it melted! We got all bundled up and headed out in the cold. There was even enough snow to make a snowman. We went with a Benton sized one this time. Here he is showing off our snow creation.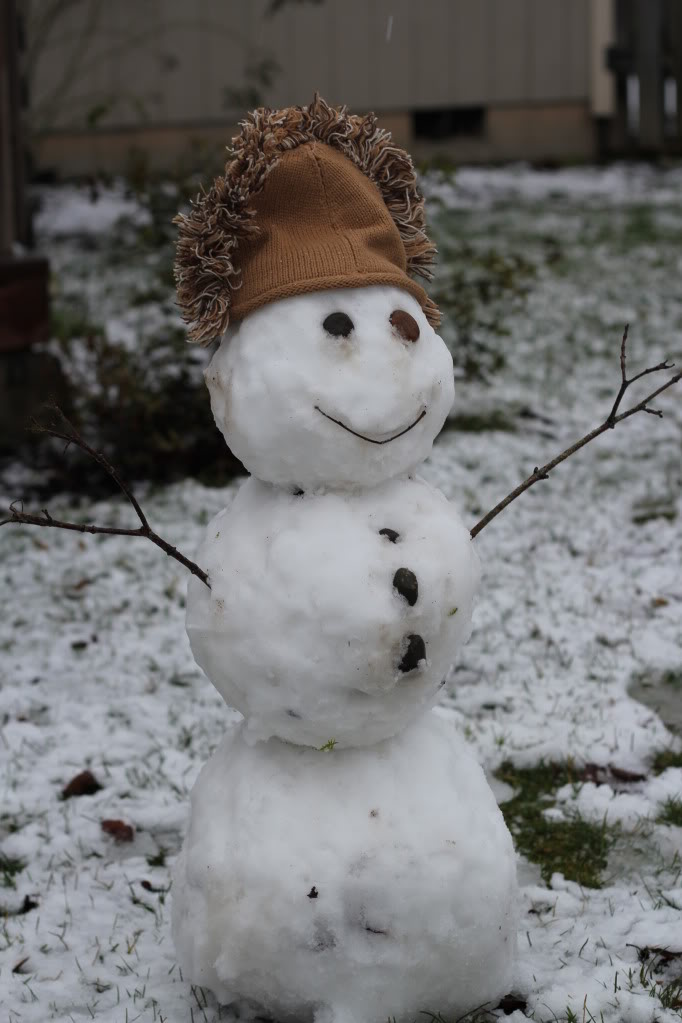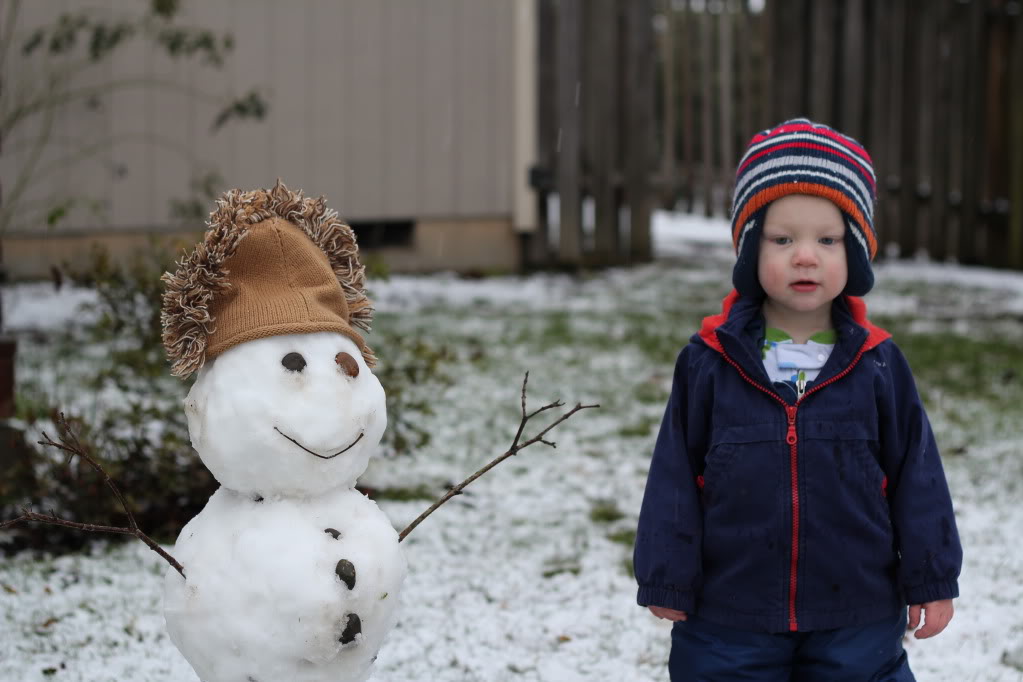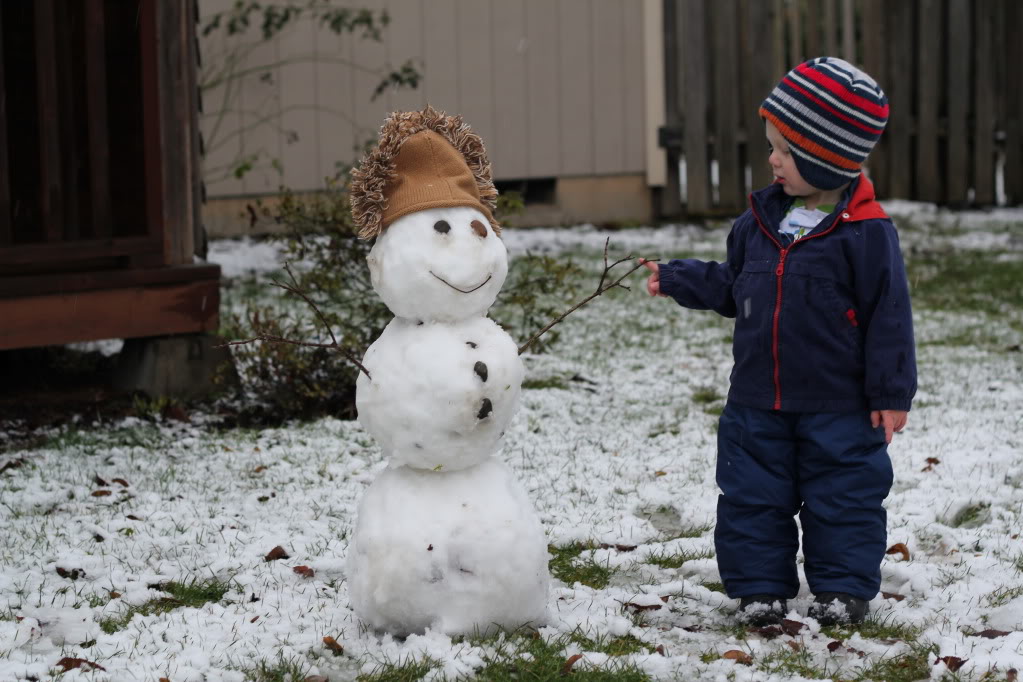 He decided that he'd shared the hat with the snowman long enough and it was his turn.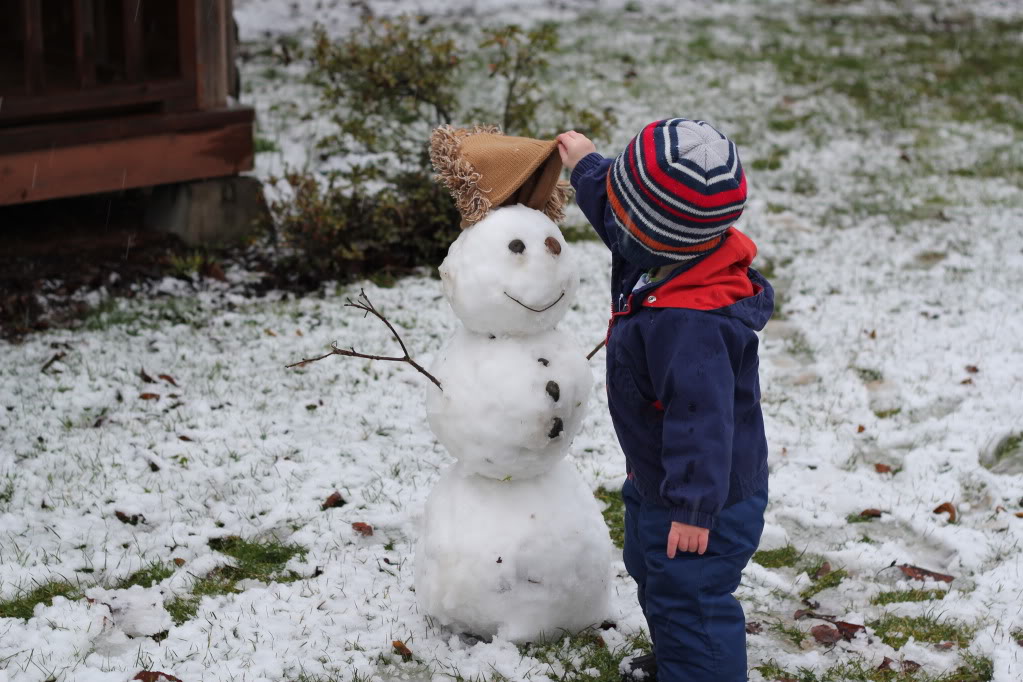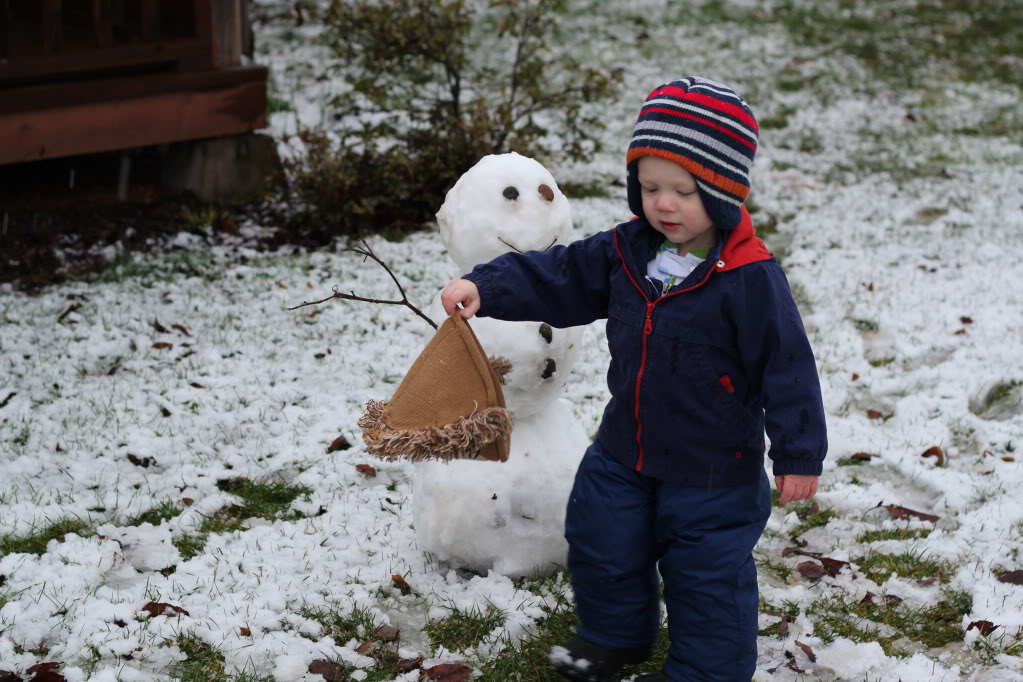 Unfortunately he can't wear two hats at the same time.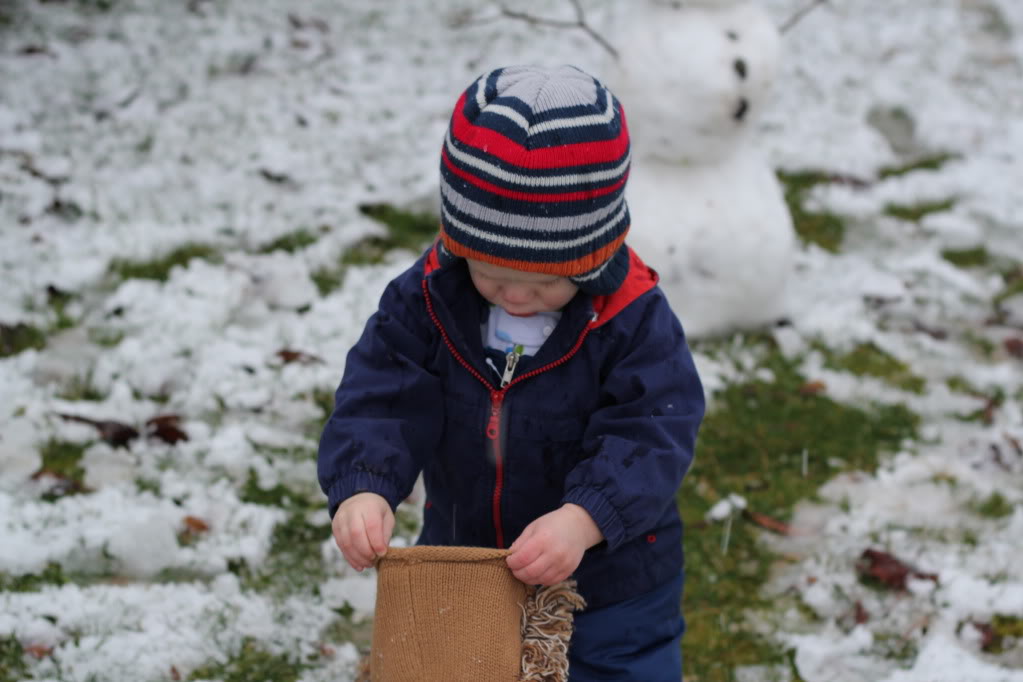 Just a few short hours later the snow was gone, probably not to be seen again until next winter. Thanks for making an appearance and allowing Benton to break in his new snowsuit. Who knows, maybe next year we will get him some snow gloves, do you think that will help it to snow twice?