Me Time
Over the holidays we ate lots and lots of goodies and treats. It seemed like we kept getting more chocolate everyday. I don't even want to know how many calories I consumed a day during that time. With the start of the New Year we got rid of everything (and took it to my sister's house, lol). I decided no sweets until the baby comes. Dallin decided to try it with me. Because of this Benton got dragged into doing it too I guess. We try not to give him too much anyway.
I did save a few pieces of chocolate for Benton, I give him one every few days. These photos are of Benton having his little me time on the kitchen floor with his lone piece of chocolate.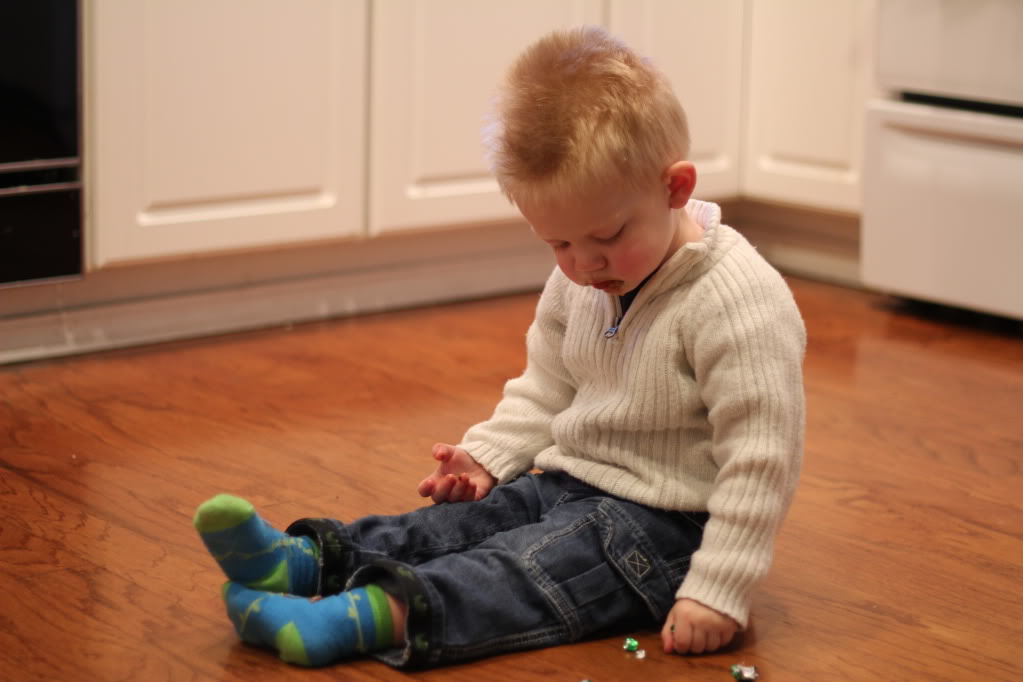 You can see him very carefully picking up his garbage.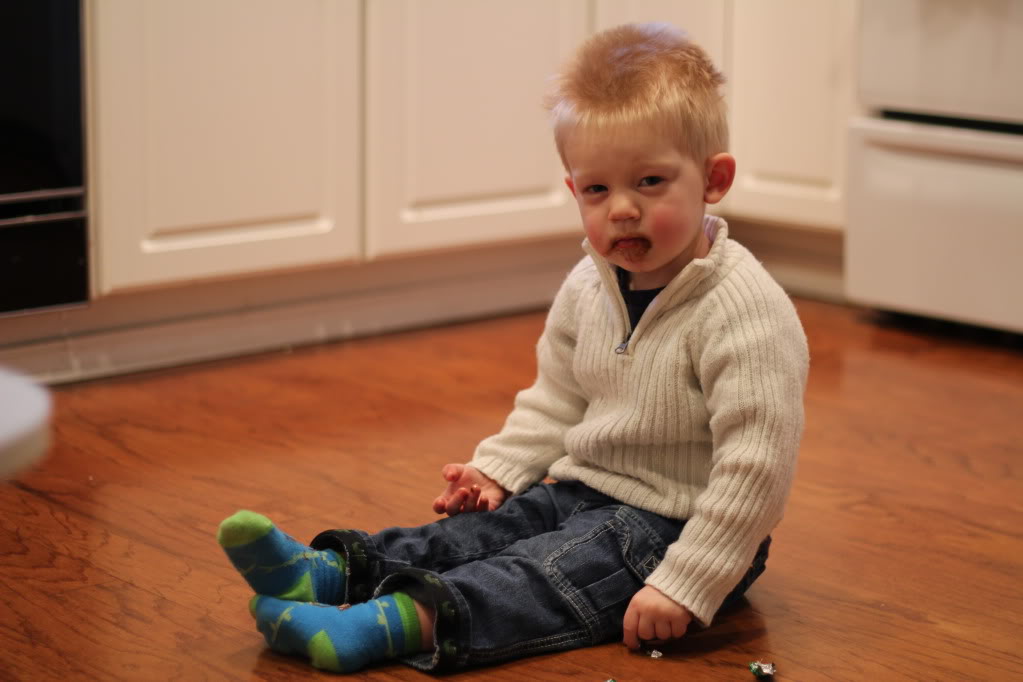 hmmm.... is that a chocolate beard?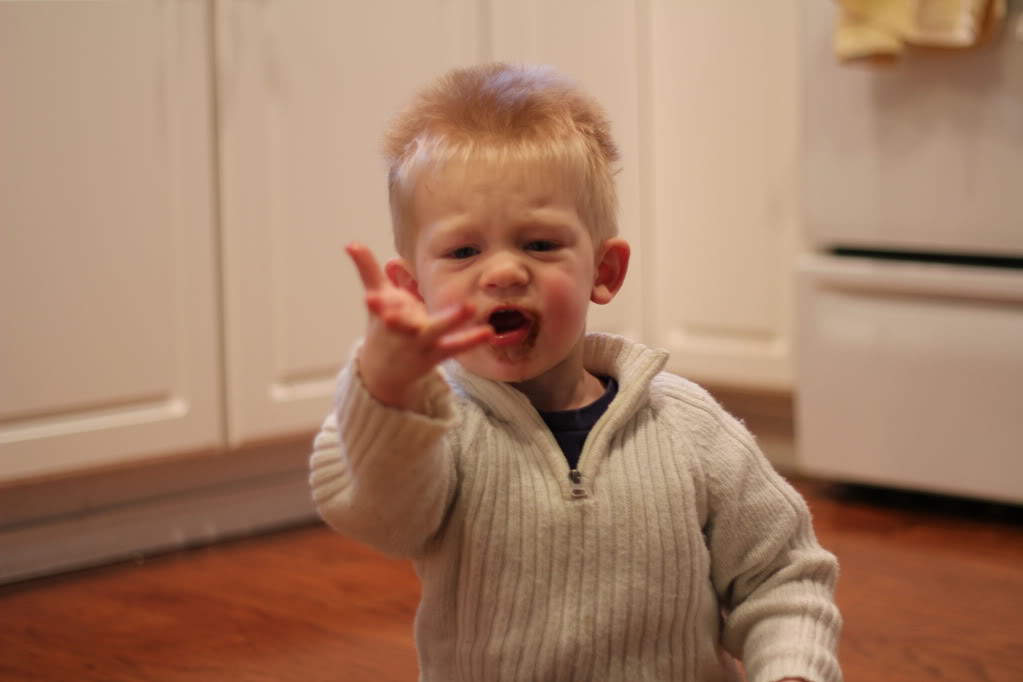 ahh, there is some chocolate on his hands!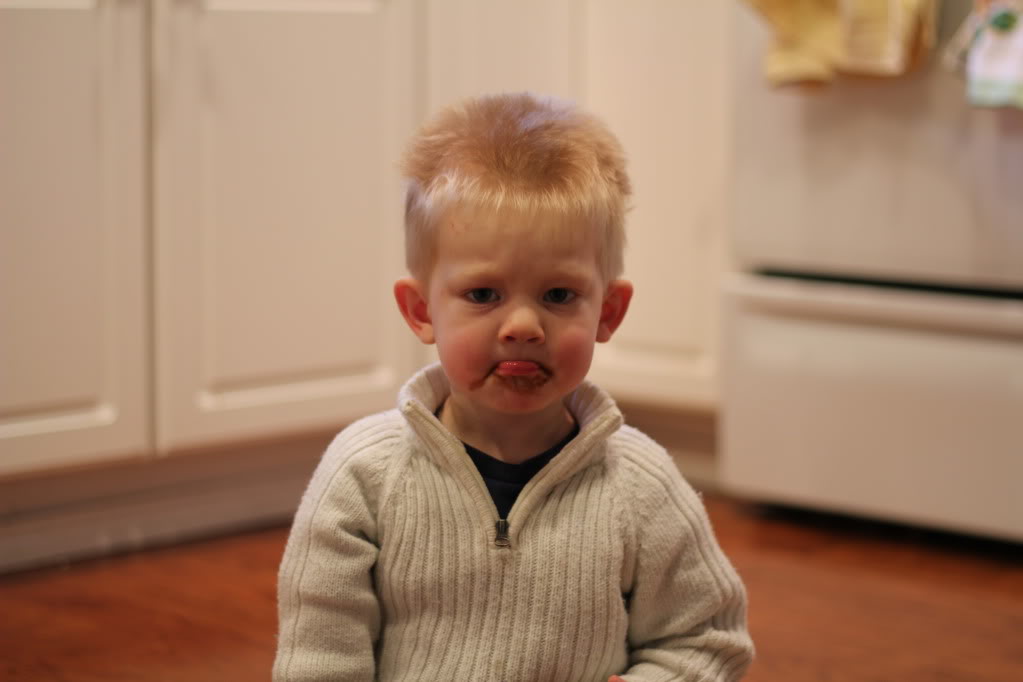 Just try to lick that all off buddy, get all the chocolate you can.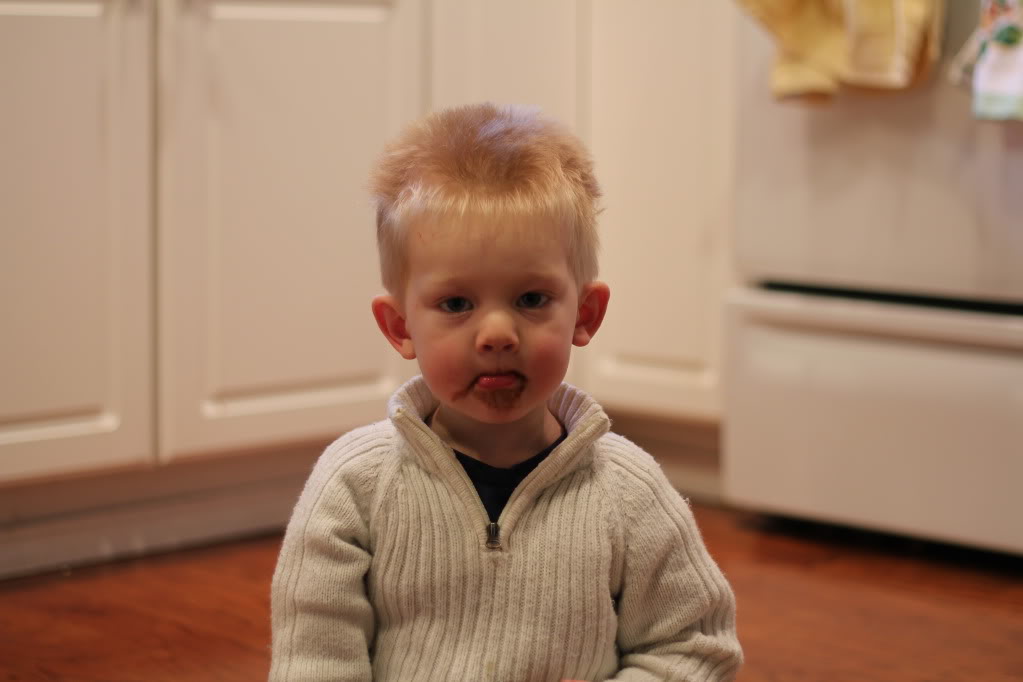 I hope you enjoyed that chocolate bud, it sure looks like you did.