Cheeks
Emmett has sure figured out how to get the cutest cheeks around, check these out.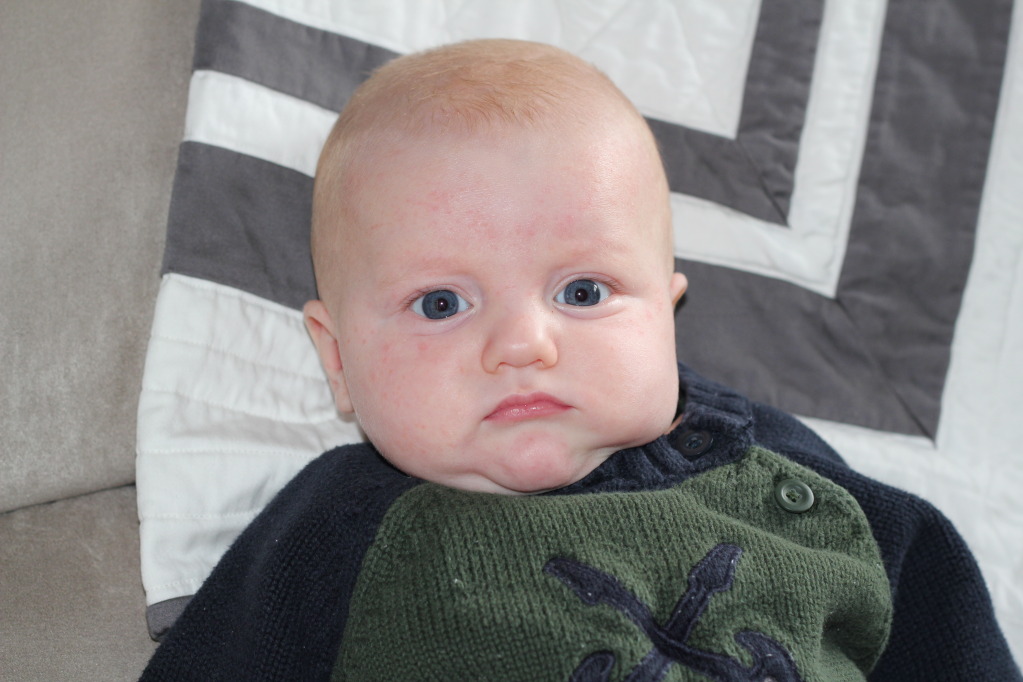 I bet your want to pinch them don't you?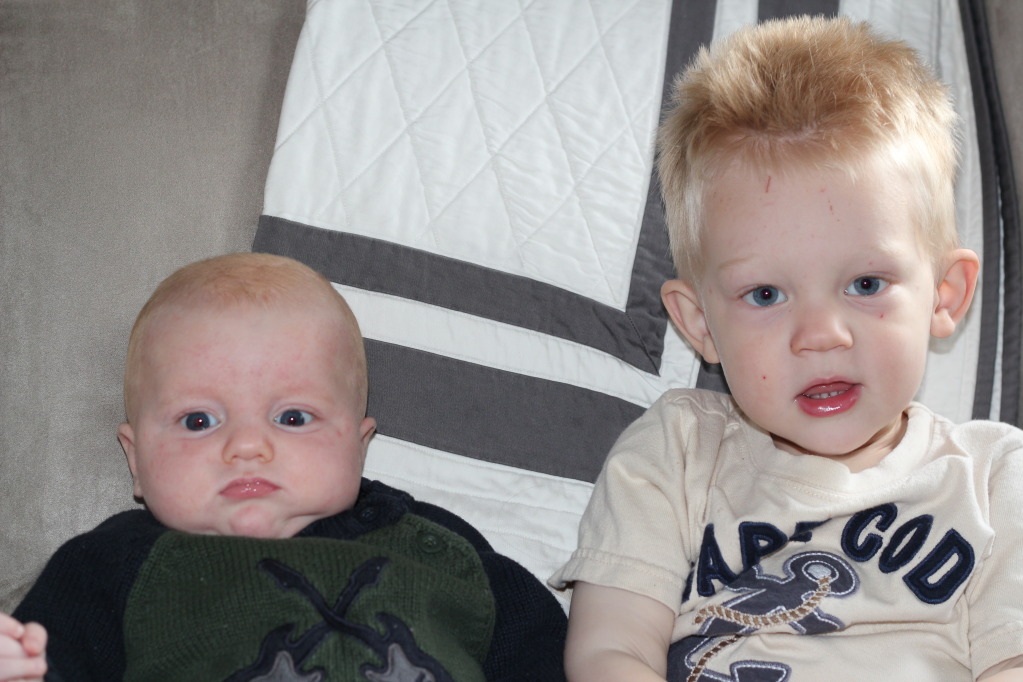 Benton let Emmett have his prized possessions.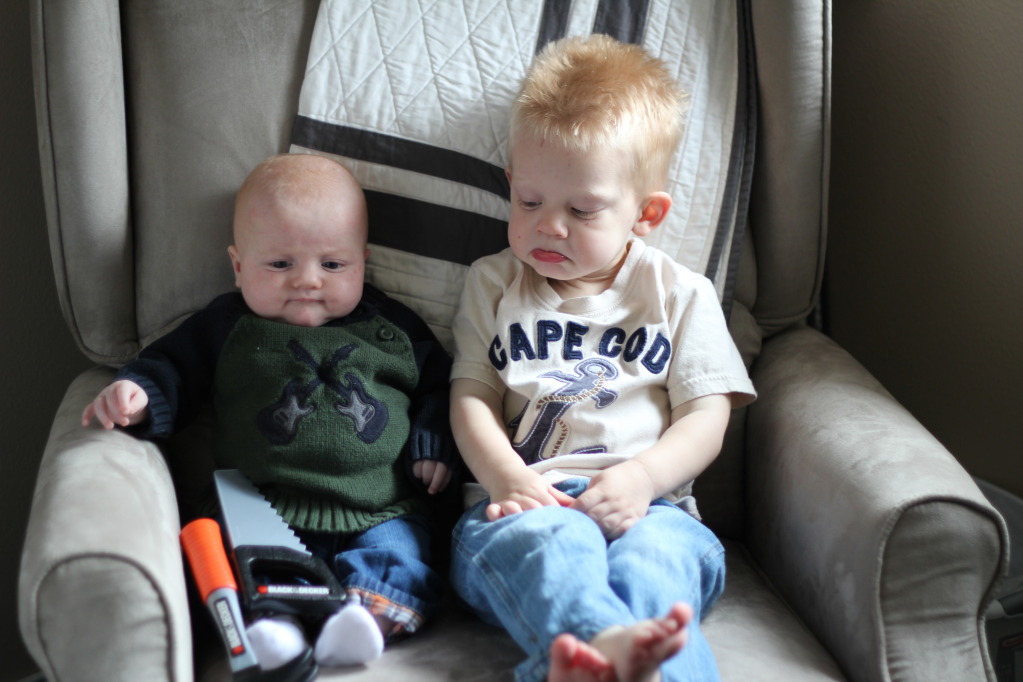 Not only have his cheeks filled in but his tummy too! He has caught up to what Benton was at this age for sure. I love my little chub a lub.