Italian Lunch
A few days ago my friend hosted an Italian lunch. There is a group of us that chooses a theme, this time Italian, and we all take turns hosting a lunch at our house. Everyone provides a different dish from that country. It has been really fun getting together with friends, letting the kids play together, and of course eating great food. This time we had a few different types of pasta, bruschetta, meat balls, tortellini soup, and gelato. The kids ate it right up!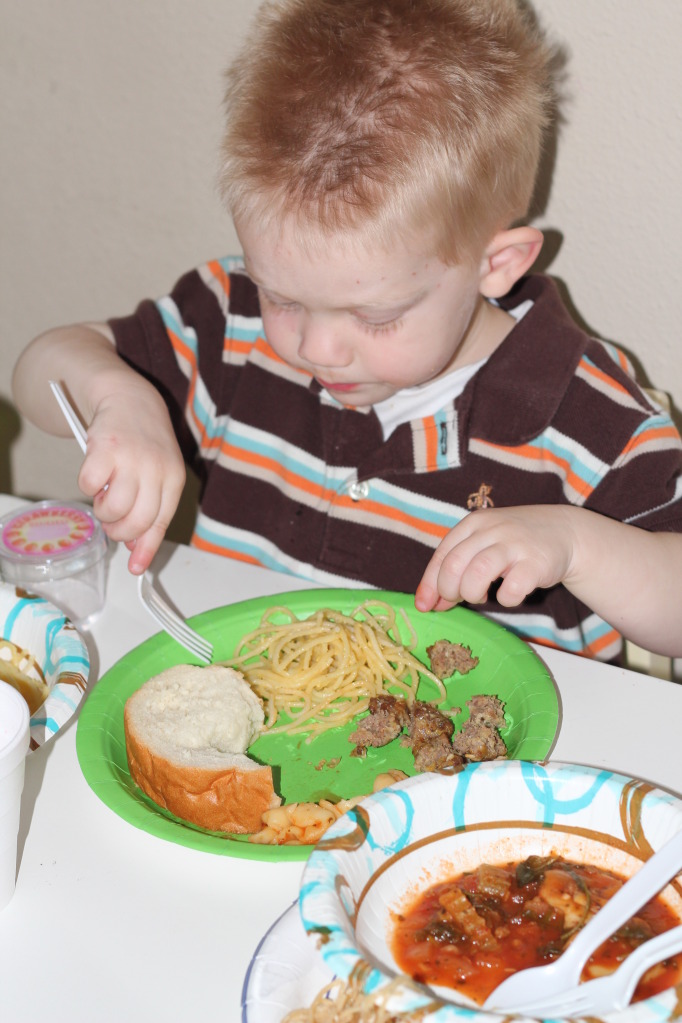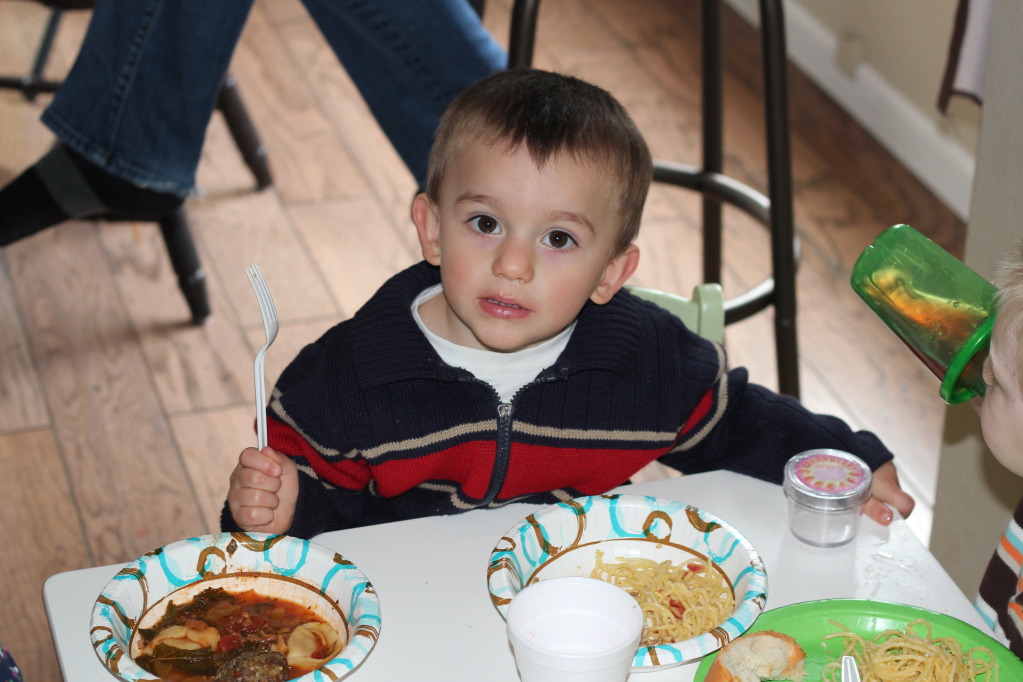 Chantel was nice enough to host it at her house this time.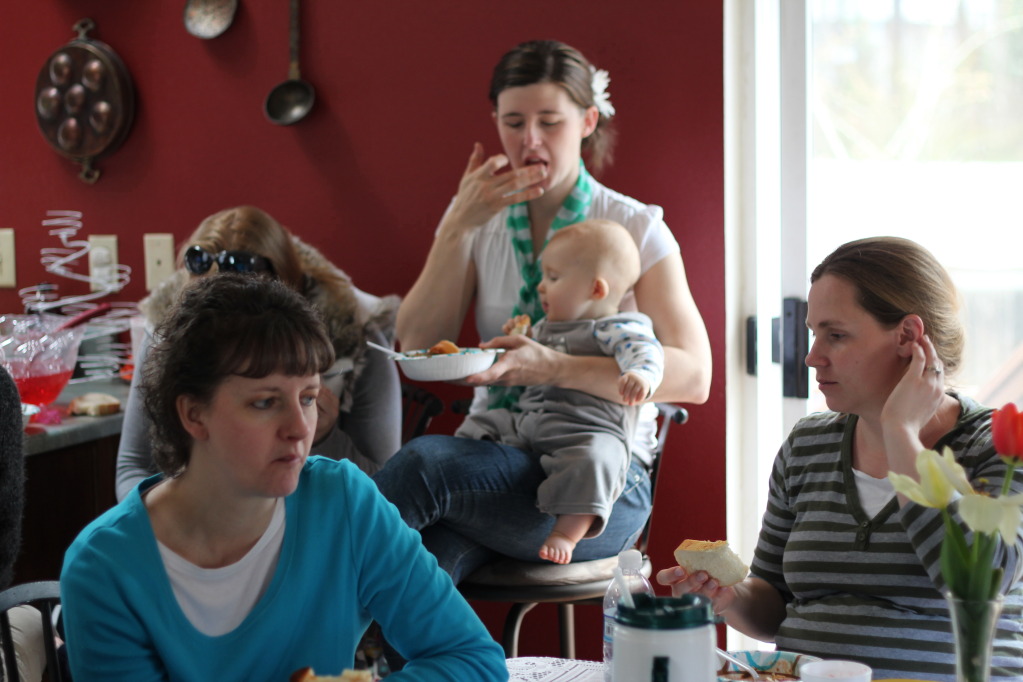 I tried snapping a few photos of the food but they didn't turn out so great. It is hard to take pictures of food, but not gelato! Here is the chocolate hazelnut gelato.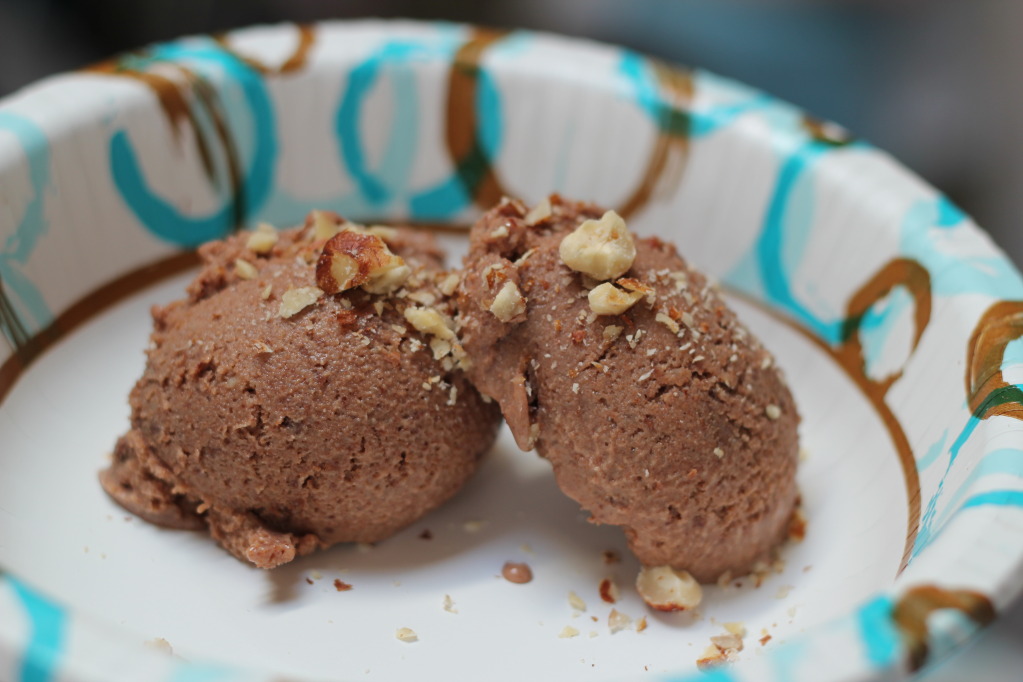 Chantel prepared a special treat for the kids.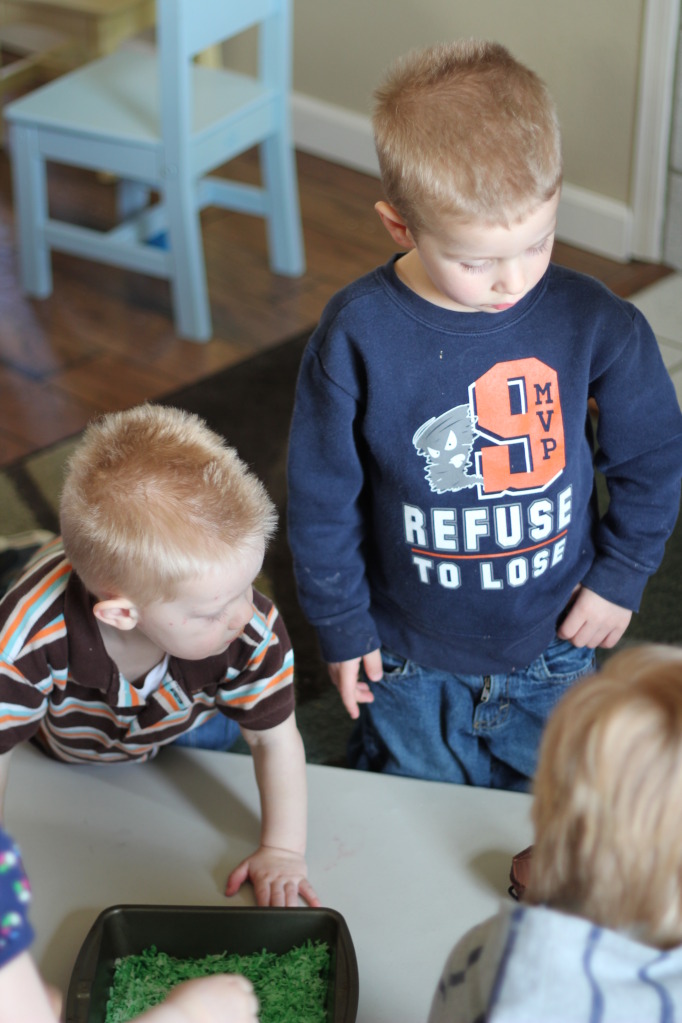 She frosted some chocolate cupcakes and let the kids dip them in green coconut shavings.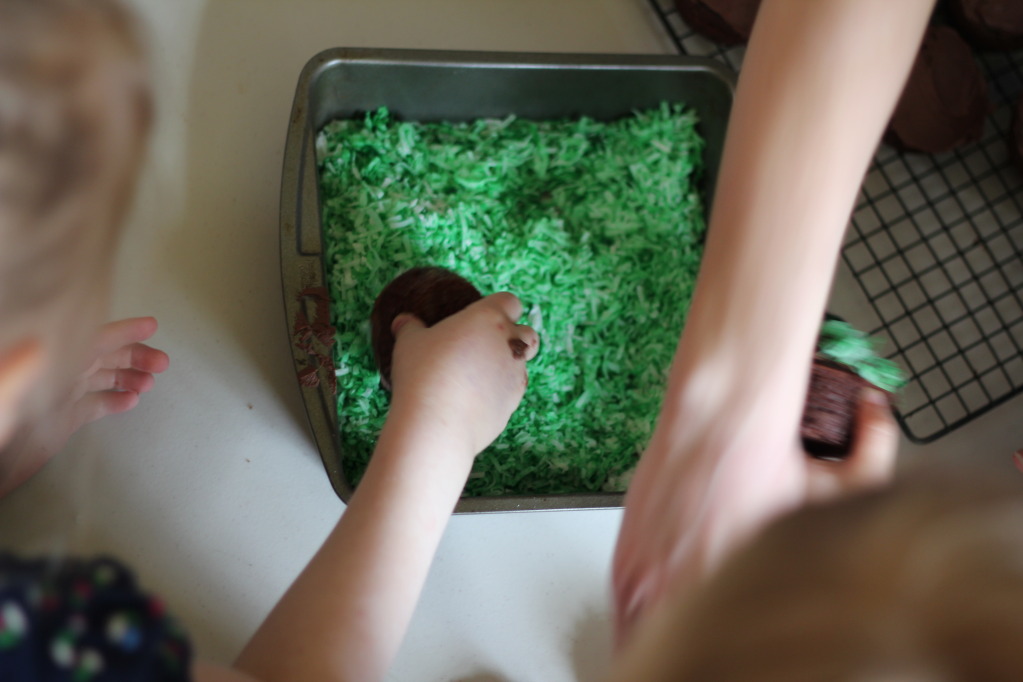 Then top them off with some eggs and you have a nice Easter treat!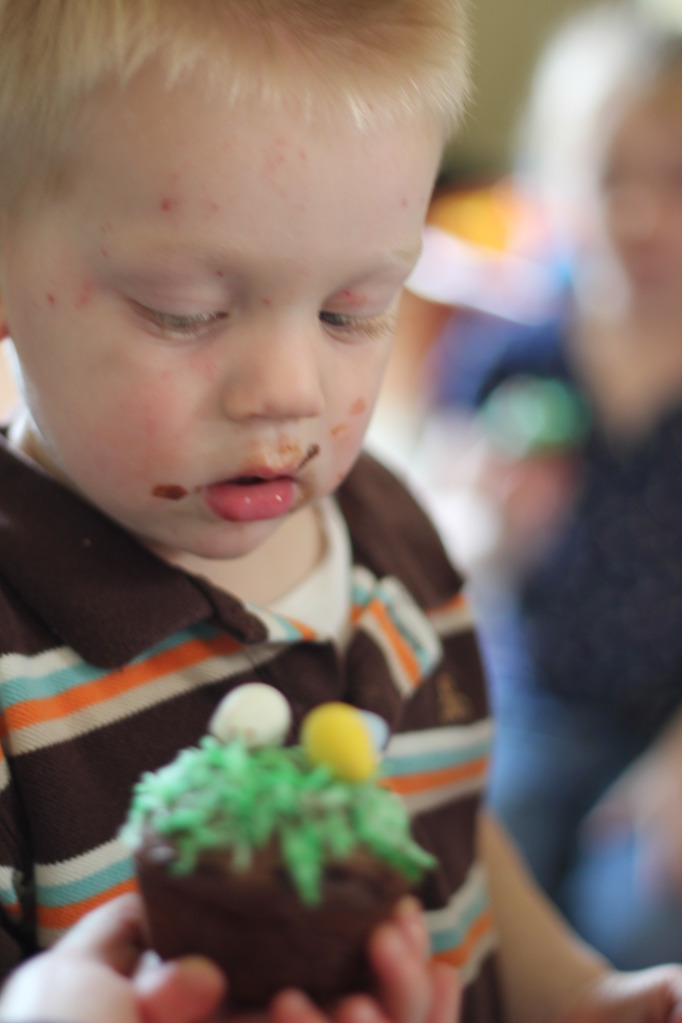 They loved them!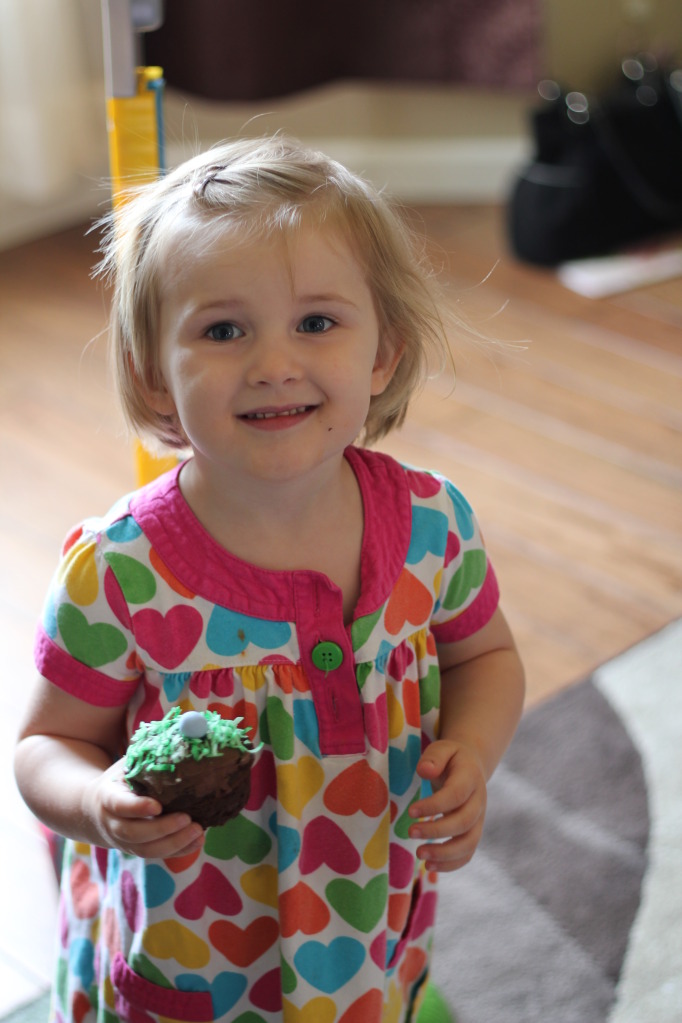 Now we just have to pick what our theme will be next!