So Many Tulips
On Saturday we took a little trip to the Wooden Shoe Tulip Festival in Woodburn. It is something that we will probably do every year; it is just too beautiful to miss. When we got there is was overcast but after about an hour the sun came out and we all got a sunburn. It was awesome! Every year they add more and more fun activities for the kids to do. We spent the first hour playing with rubber ducks in water, at a little play structure and a swing. It was about that time that we ran into my sister with her family. Benton sure loved playing with his cousins. They first all played in the hay.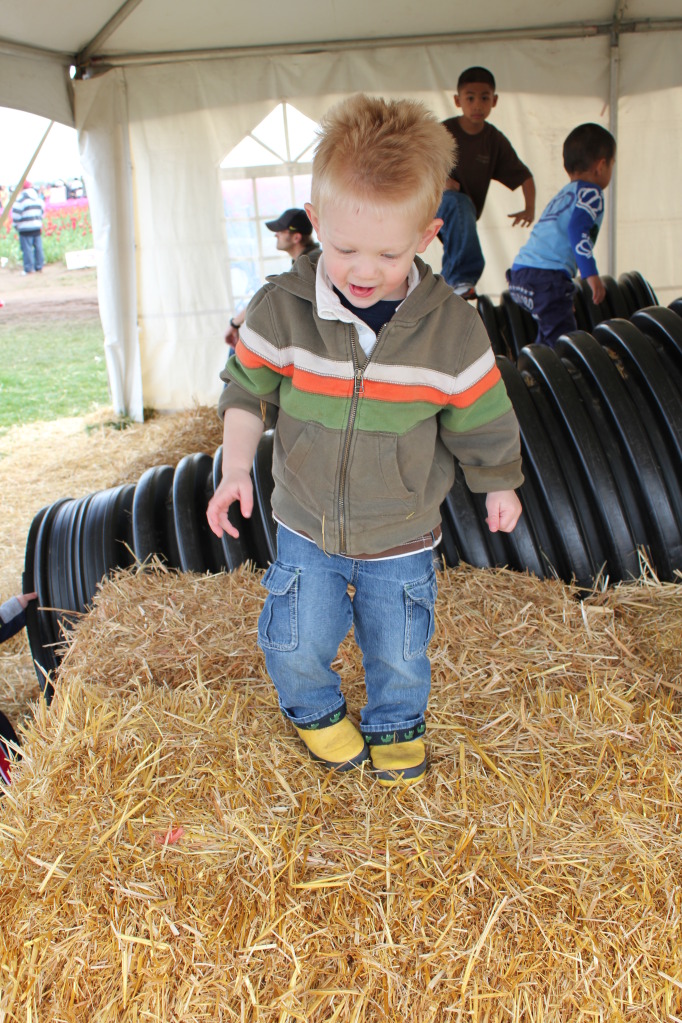 Then the thought it would be a good idea to go down this enormous slide. It really was high so we had the little ones go down with another kid. Luckily it wasn't too fast.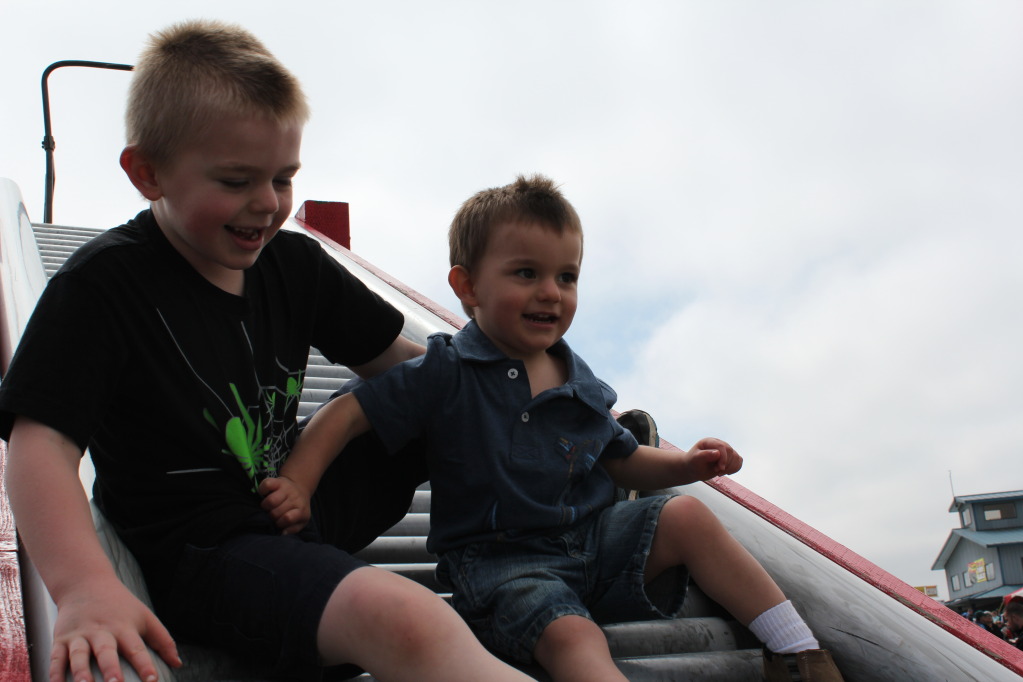 You should have seen Benton's face after he reached the top of the stairs. Dyonasis had to force him to go down the slide, but he started smiling instantly.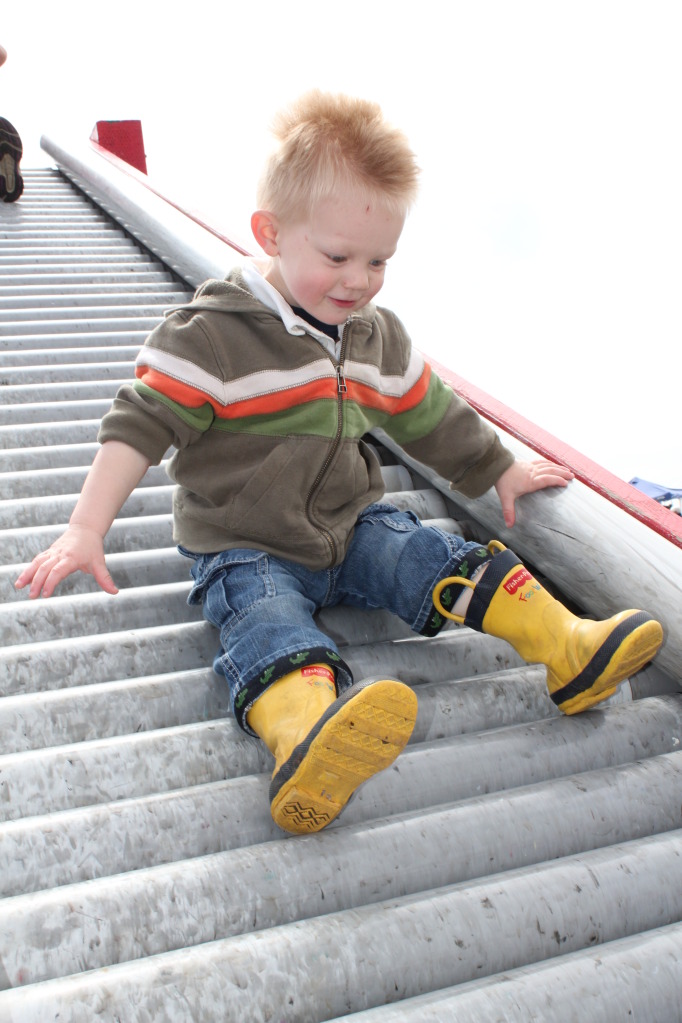 Benton got to ride a horse for the first time. He loved it! He still talks about riding the horsey, and wants us to give him horsey rides.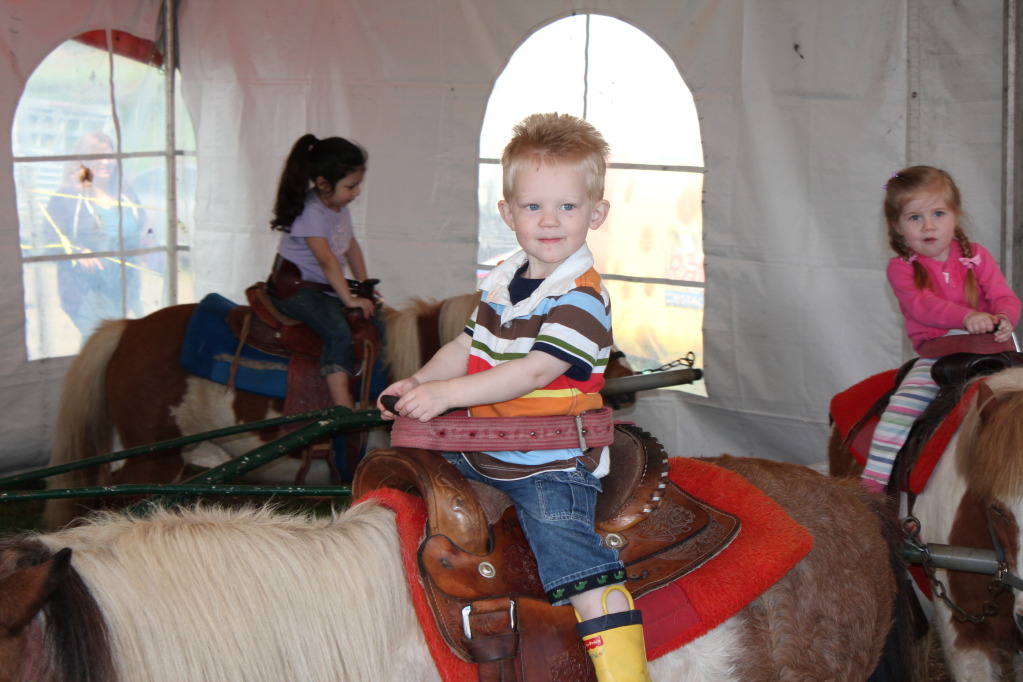 After all that fun it was about time to head home for naps so we headed out to see the flowers before we left. They are just so beautiful!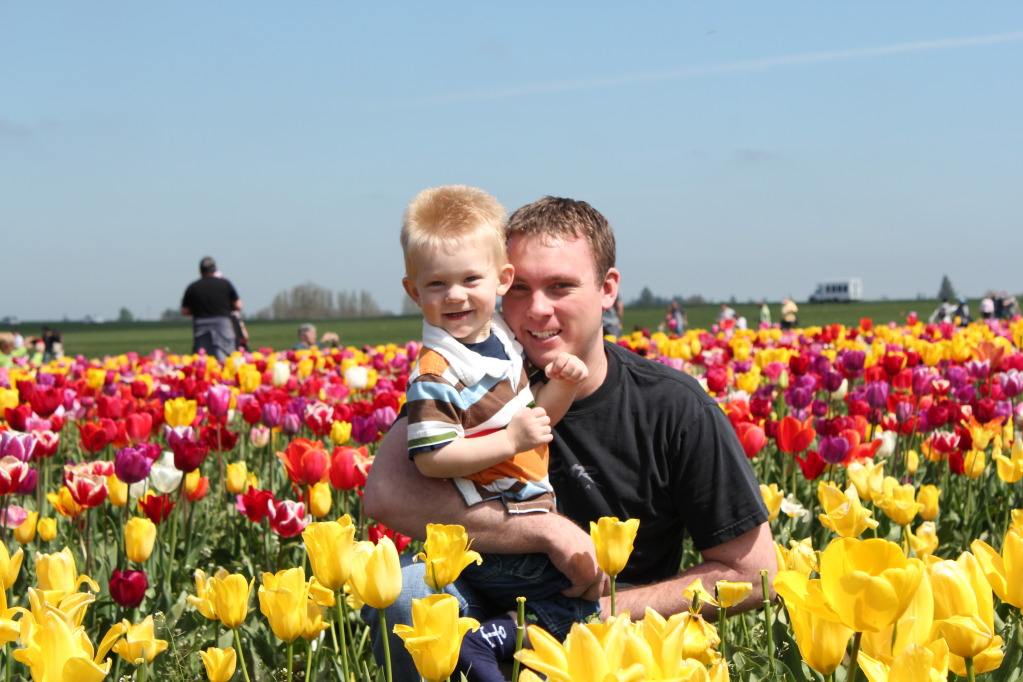 Guess who else showed up? Pa and Oma came too! It was fun to see my family there, we only were missing my other sister with her family. And of course my brother with his family, but they live far away so they probably couldn't have made it.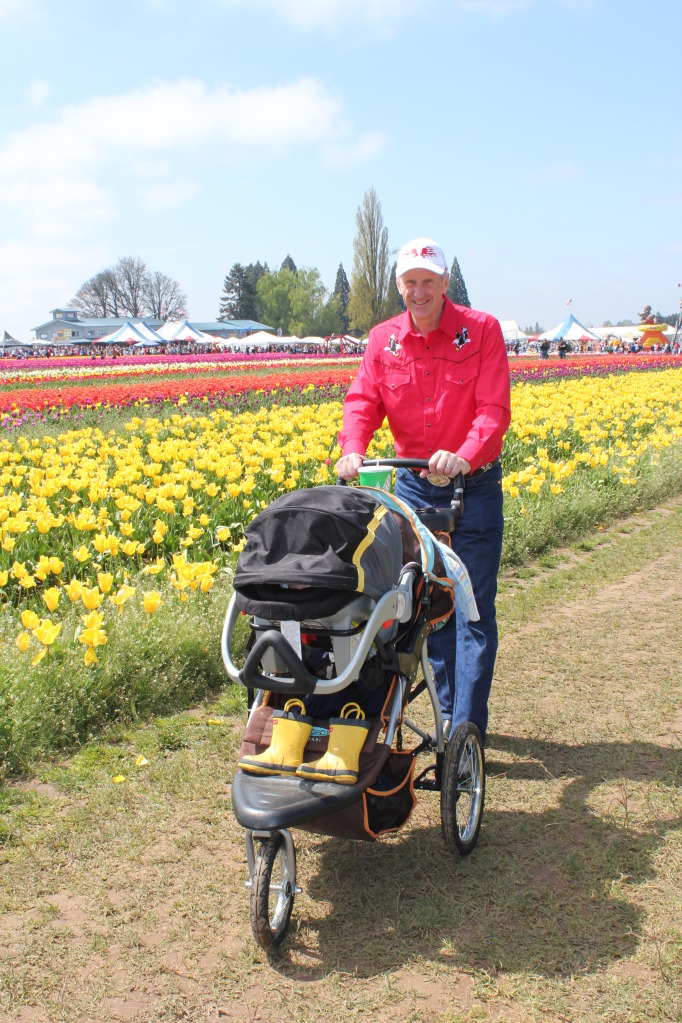 It was a great way to spend my birthday, everyone had fun! Then I finally got to do some yard work while the kids slept, yes I like to do yard work. In the evening my sister watched the kids while Dallin took me out to dinner at Portland City Grill. Thanks to my family for making it the best birthday to date!