Easter Morning
This year instead of giving Benton a basket full of candy we decided to give him an empty bucket. Yep, you heard me. Well it had a chocolate bunny in it, but the rest of the candy was in the eggs we hid all over the house. He had so much fun looking for the eggs at the church party we decided to have him search for them again.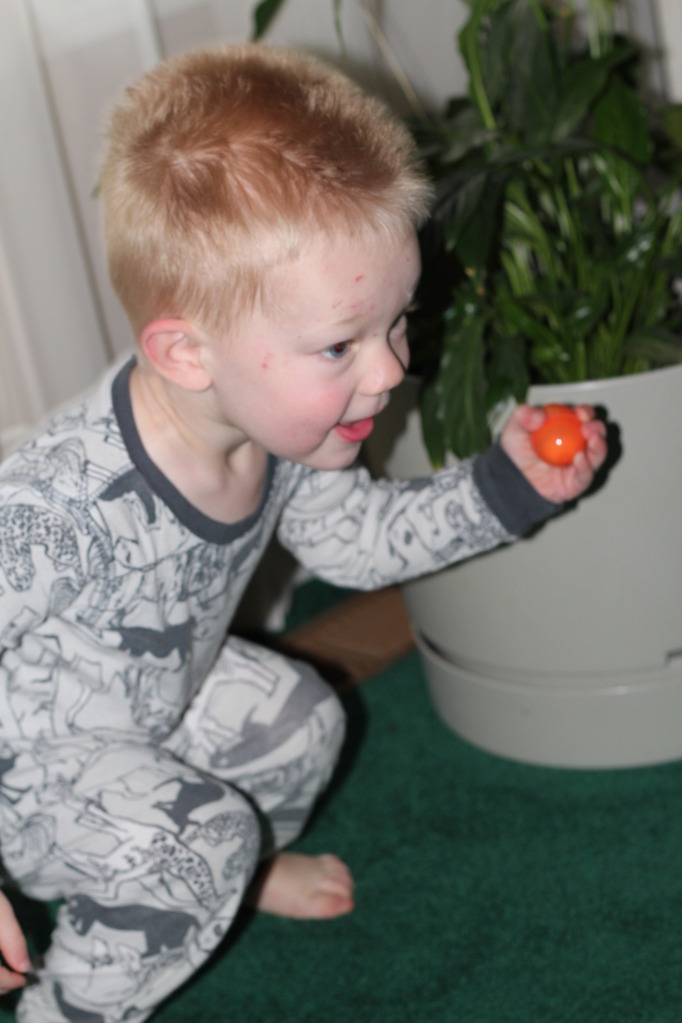 He was one happy boy that morning!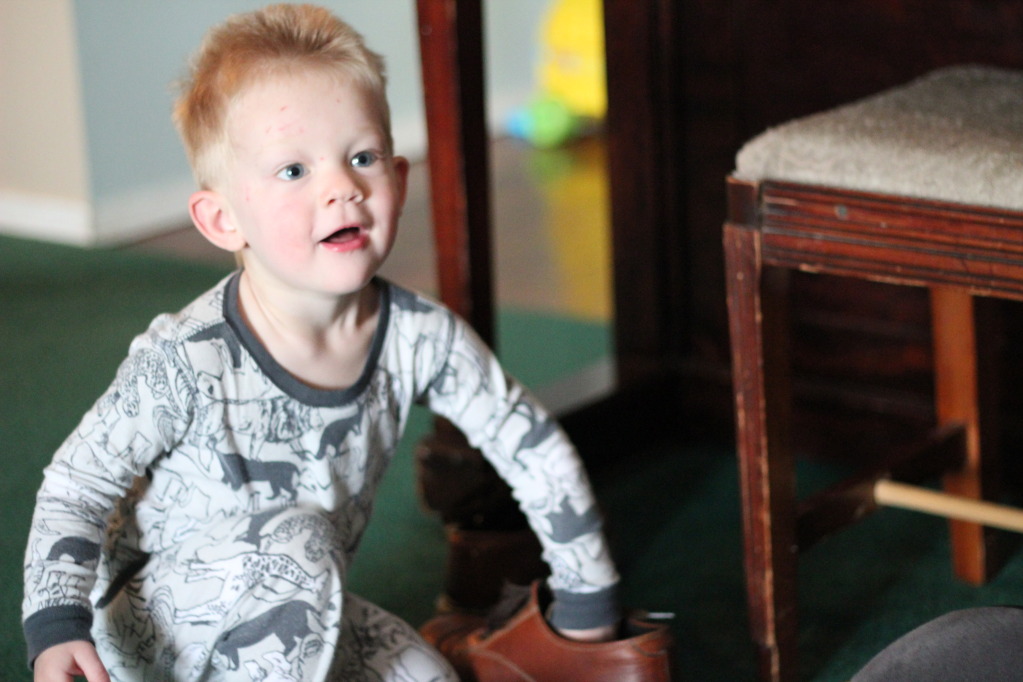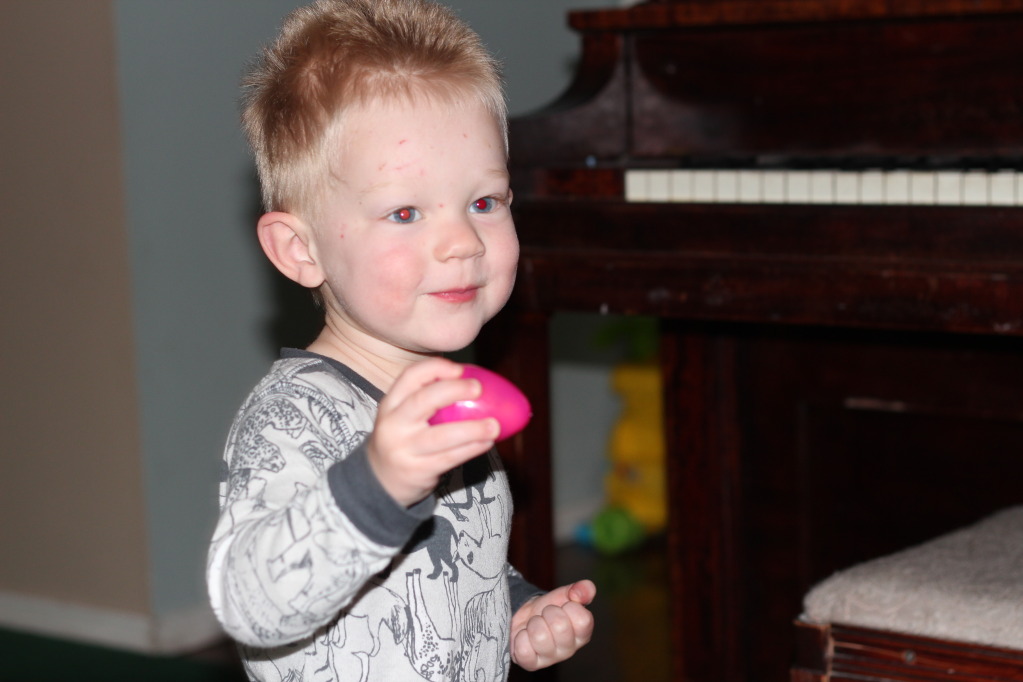 Herre is Emmett chillin' while his brother does all the work.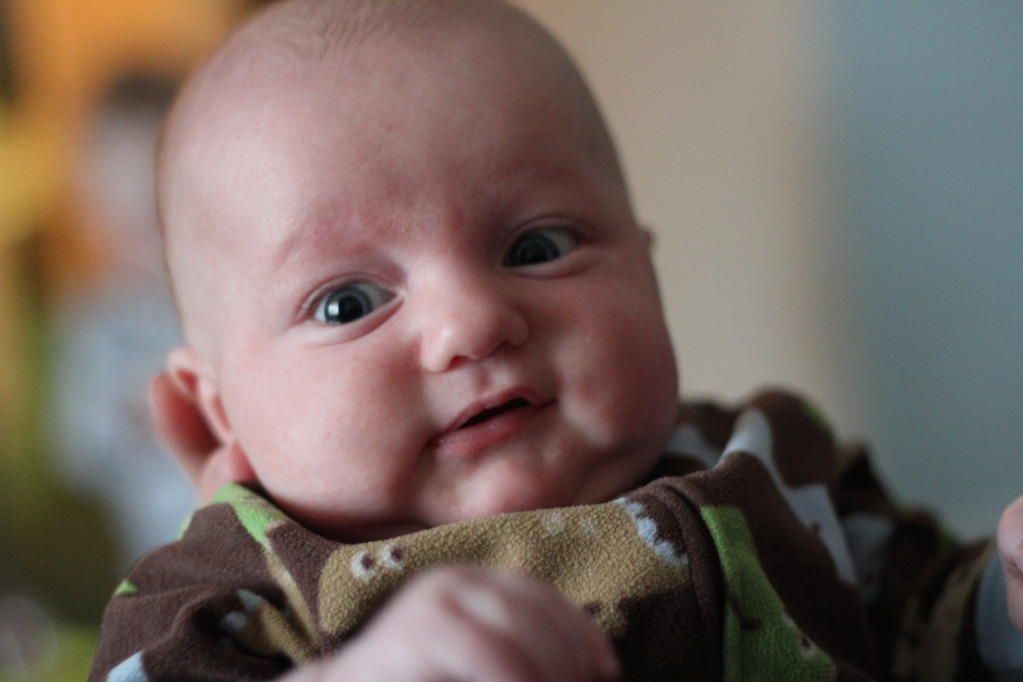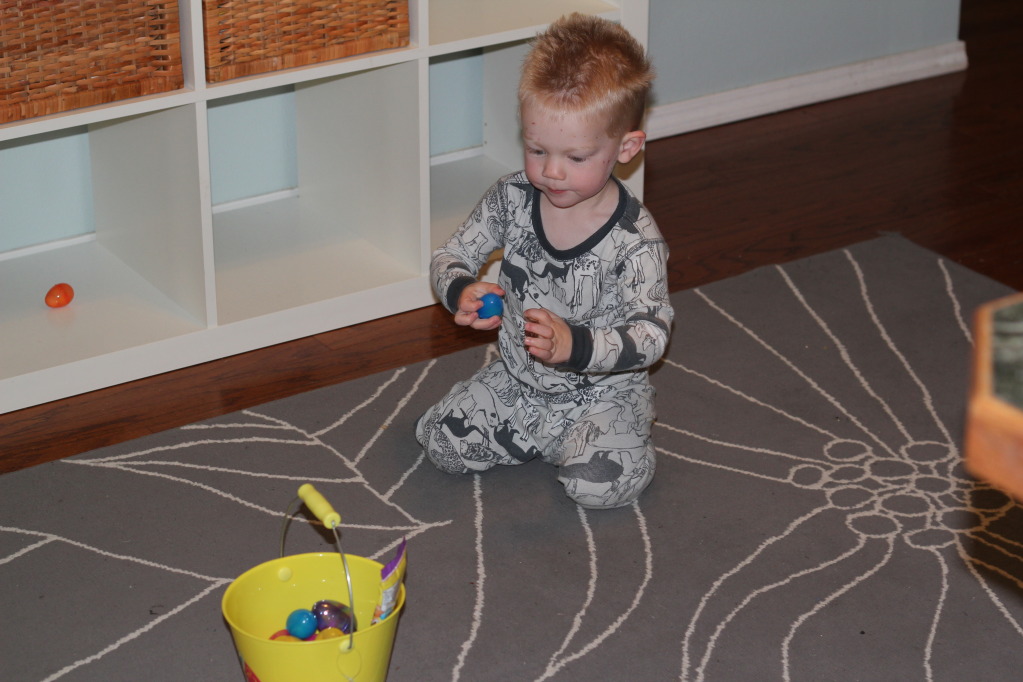 You would think that I would have remembered to take pictures of them all nice and ready for church, but no. So you get to see them in their pajamas, with bed hair (Benton at least), and happy. We hope you all had a nice Easter!