Hunting for Eggs
Saturday was such a lovely day! The sun was shining which made it a perfect day for an Easter activity. Our ward met at the Rood Bridge park for lunch and an egg hunt. Quite a few people showed up. The kids all had a blast playing on the playgroup in between eating and games. Benton's favorite part was finding the eggs of course!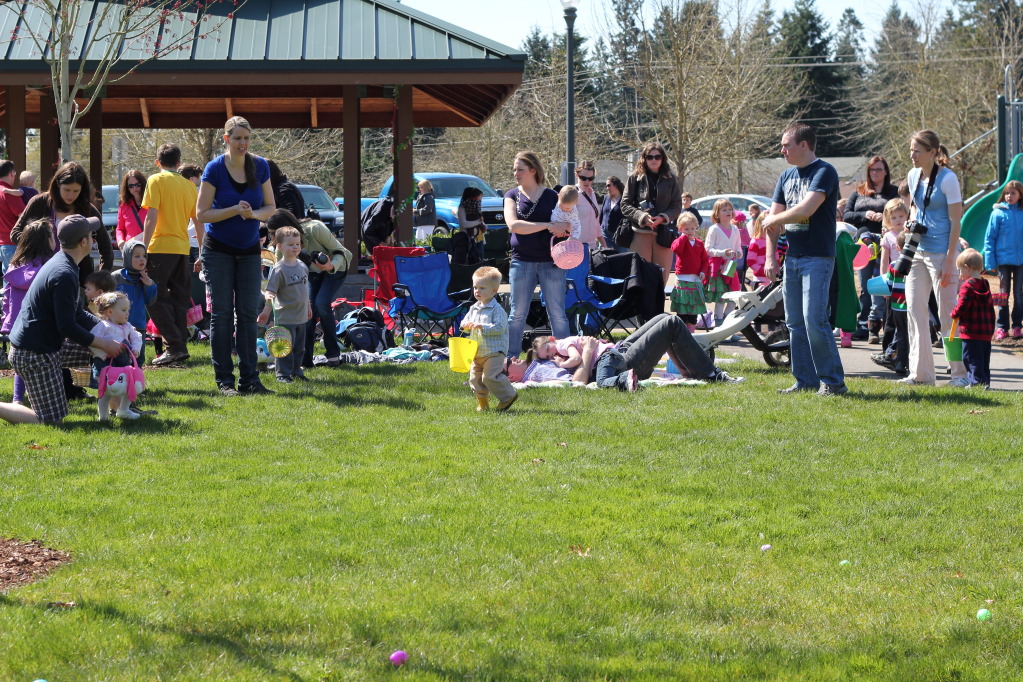 They divided up the egg hunts for different age groups. It worked out perfectly.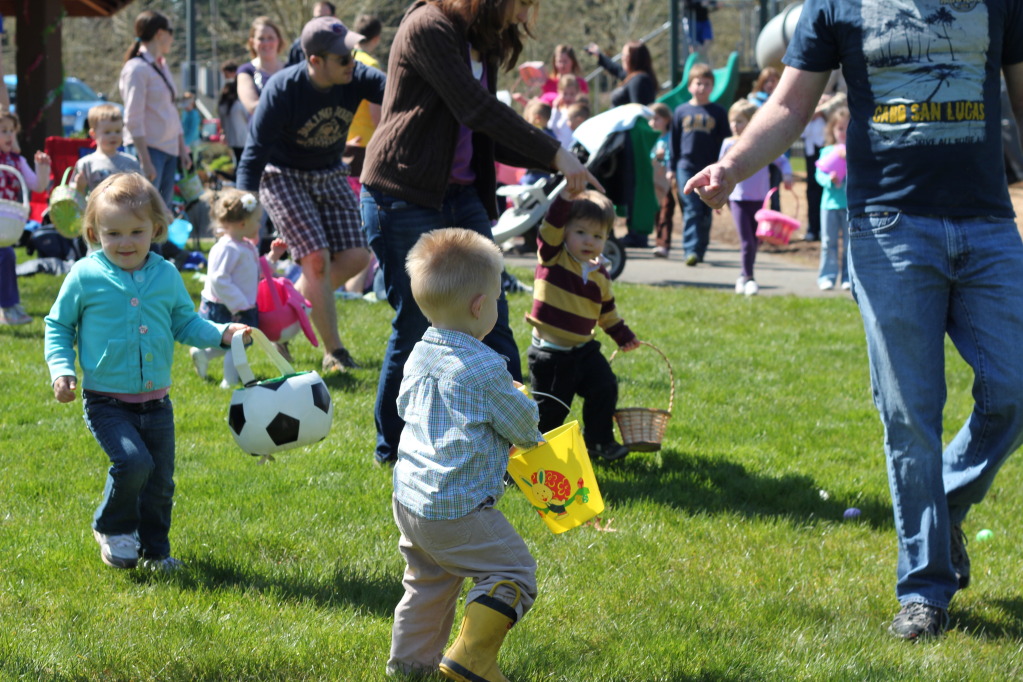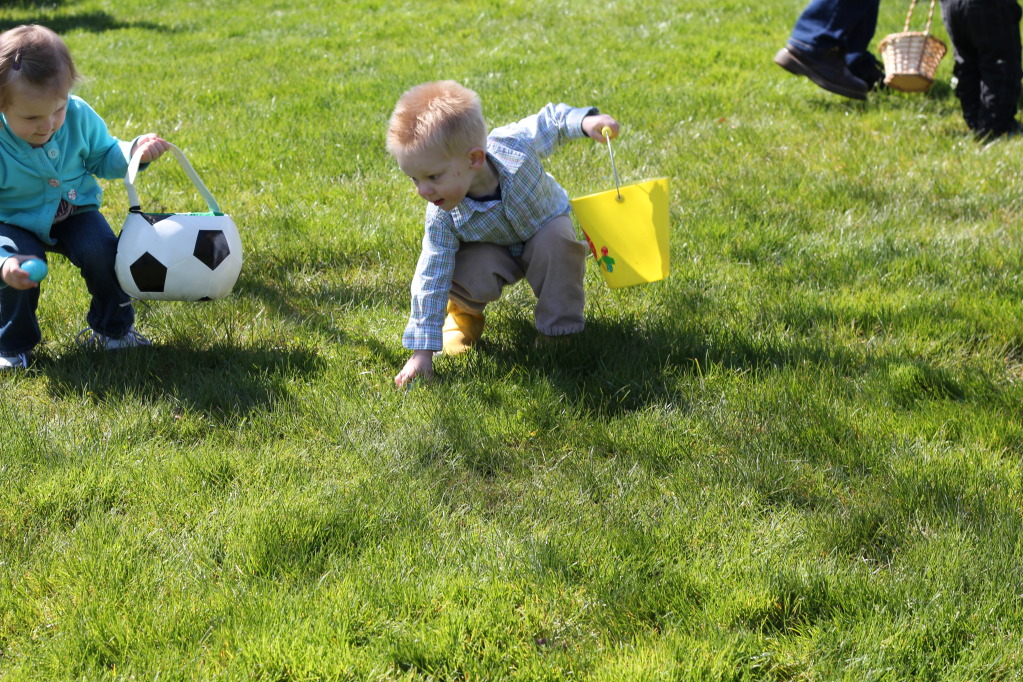 Benton and Norah found lots of eggs!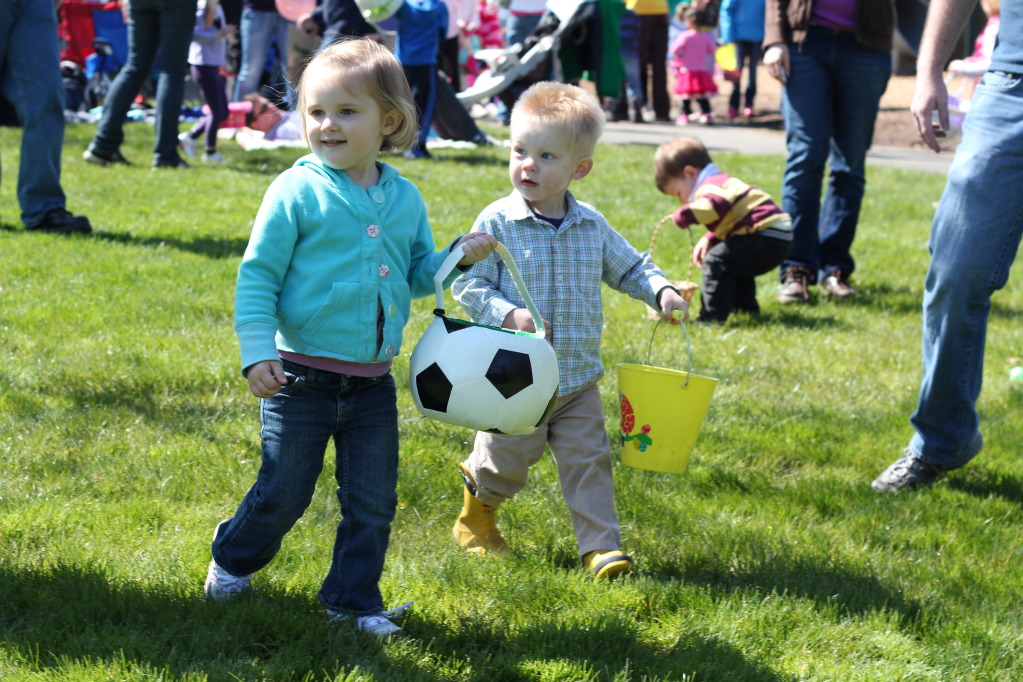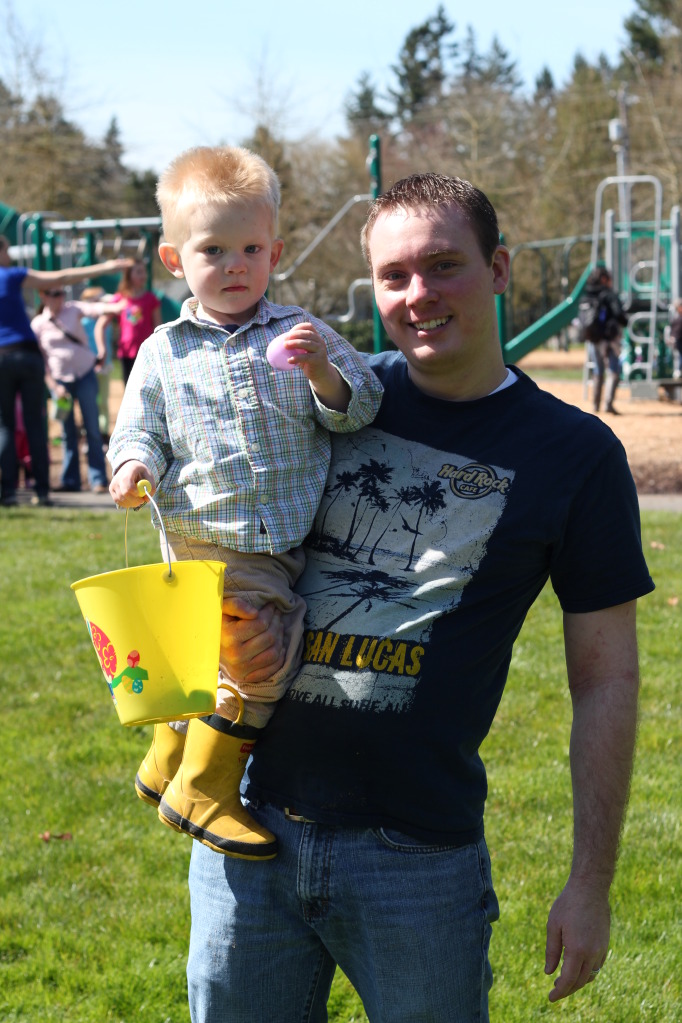 He really liked them once he found out there was chocolate inside!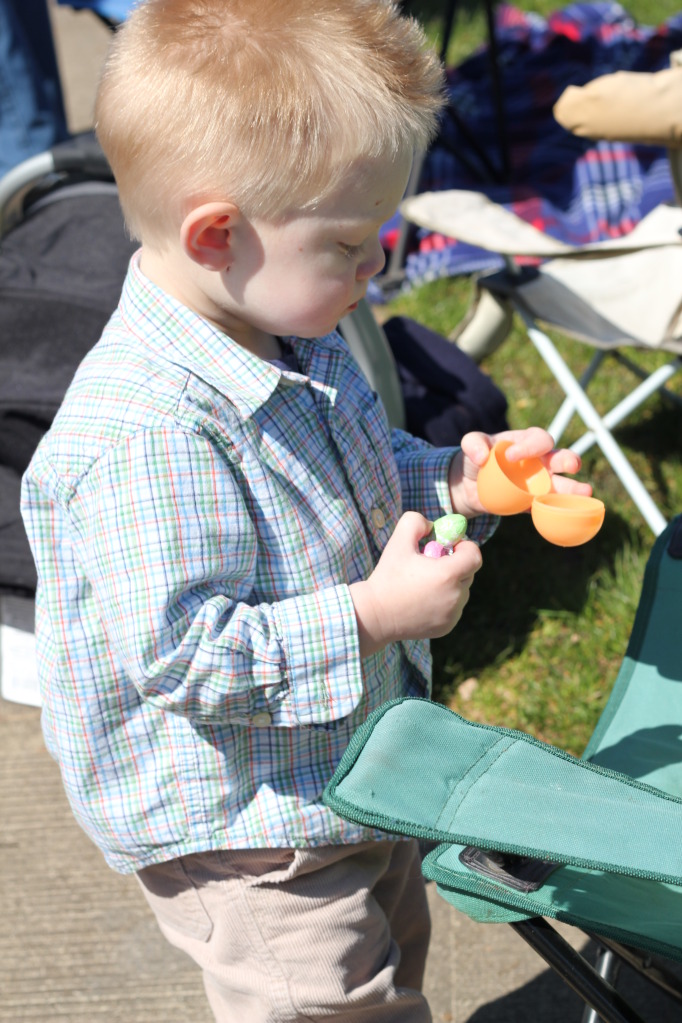 After a much needed nap we took Benton outside to play some more. It was just warm enough to bring out his new water toy.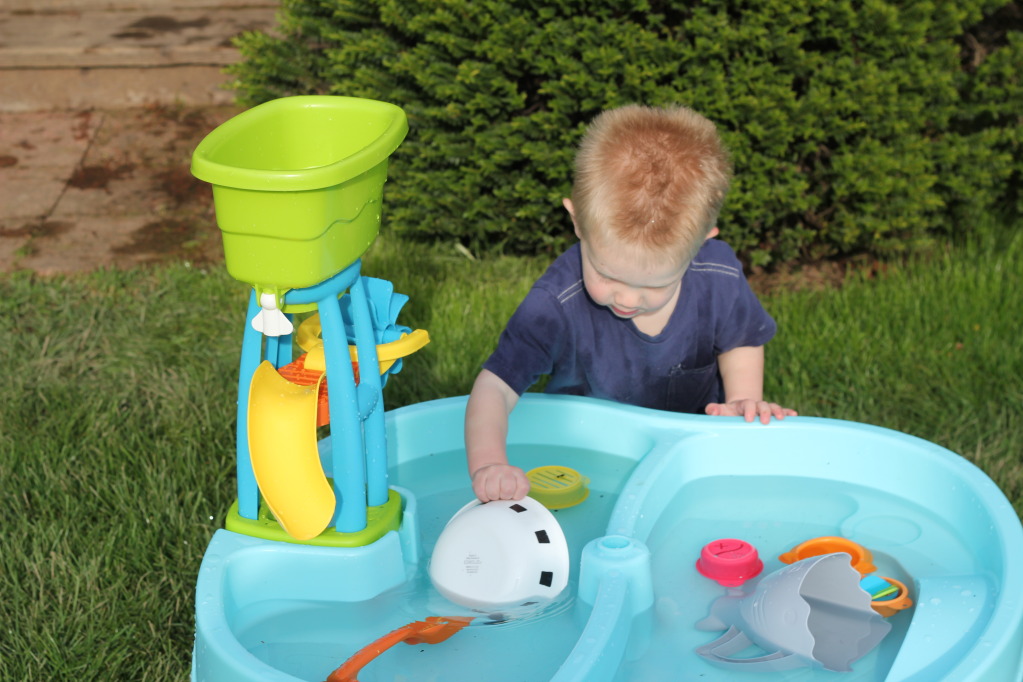 My sister stopped by to pick something up and decided to let the kids play for a while. They all had fun with the water station.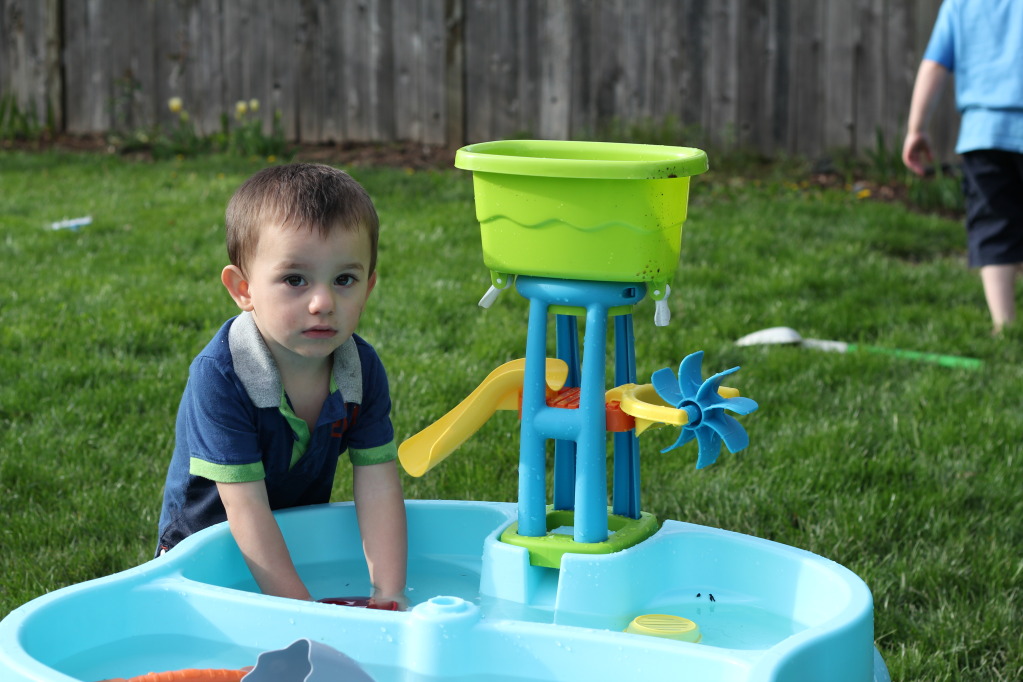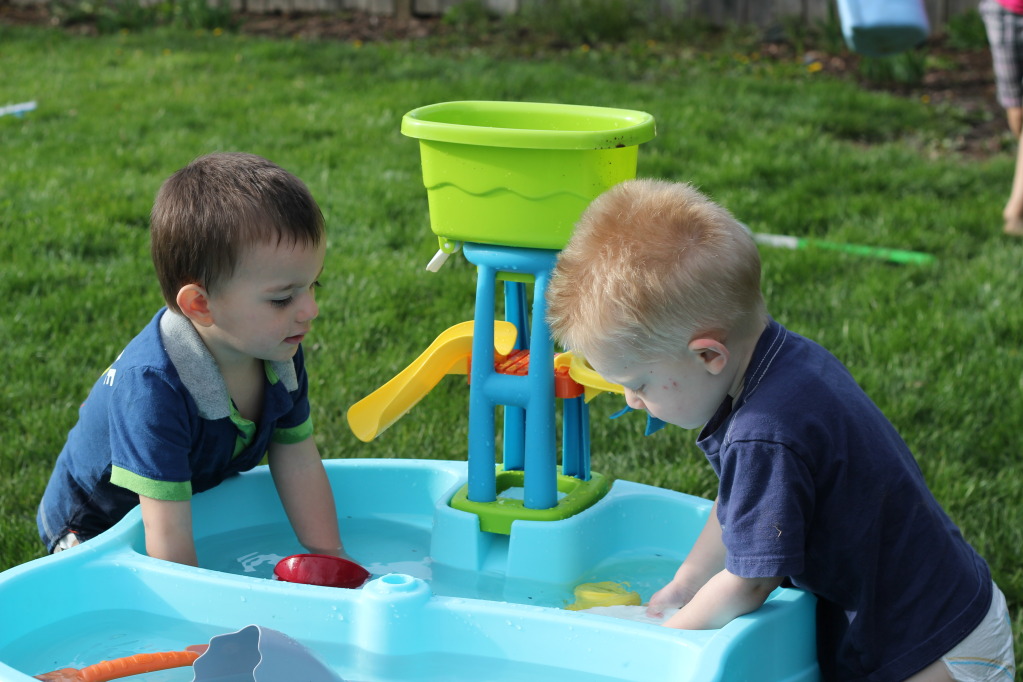 Check this out, Atticus got so muddy! Playing in the water and the dirt equals one dirty toddler!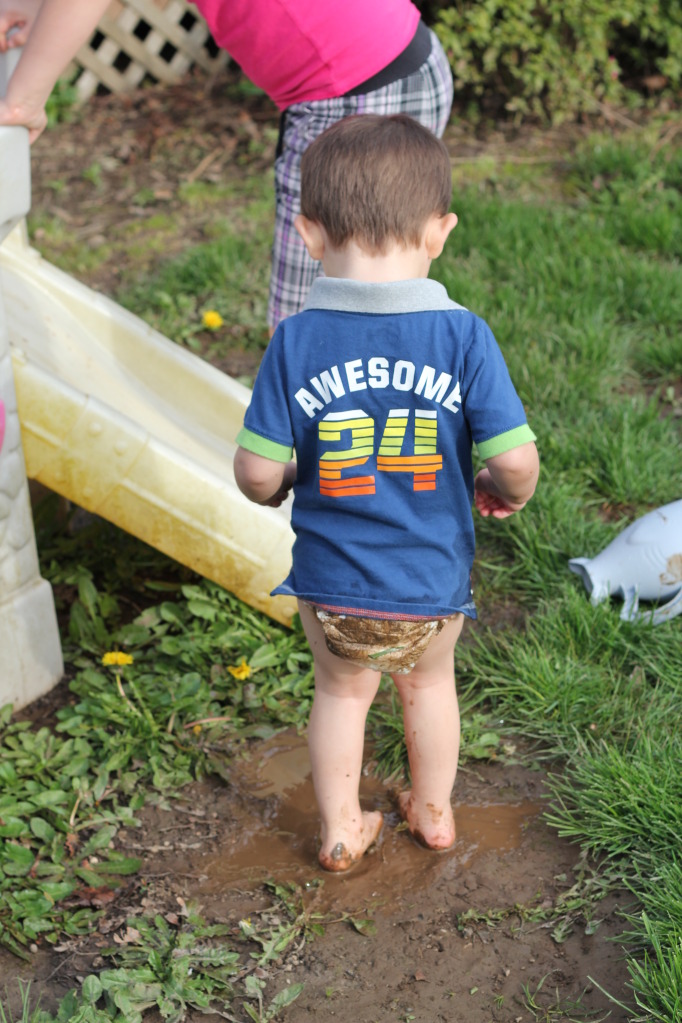 It was the type of day that makes us forget about all the rain. I hope we have many more of them soon!