Frolicking in the Bubbles
While we were a Grandma's house we spent many hours playing with bubbles. Luckily they had a few bubble machines otherwise we would all passed out from blowing so many! Griff got this "leaf blower" bubble blower for his birthday and he shared with everyone.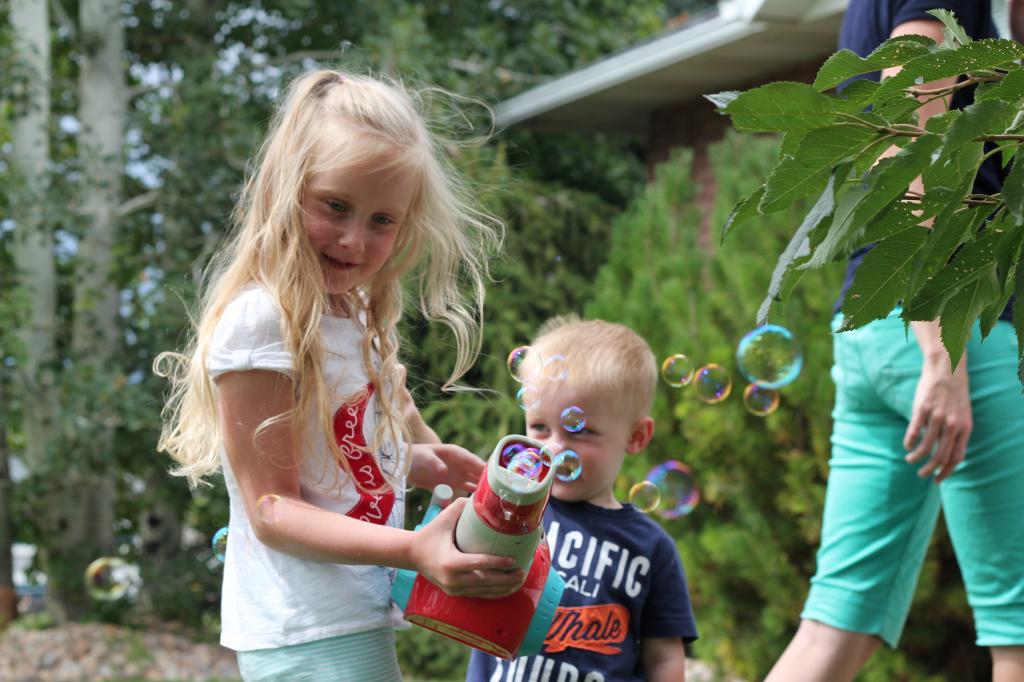 Griff enjoying some bubbles.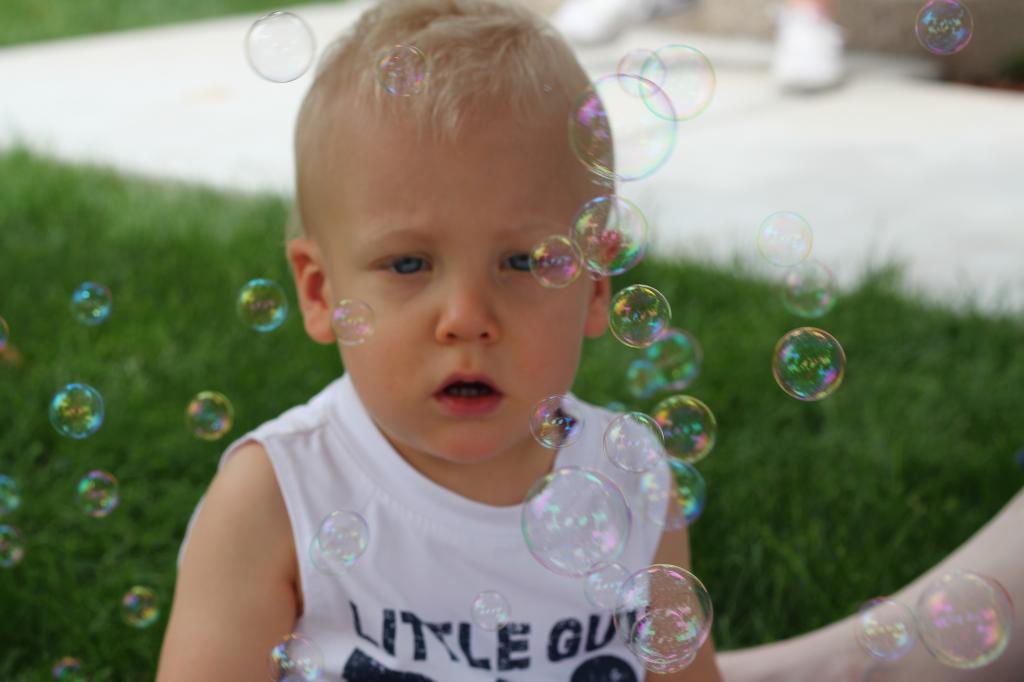 He is a cute little guy isn't he? Check out those baby blues!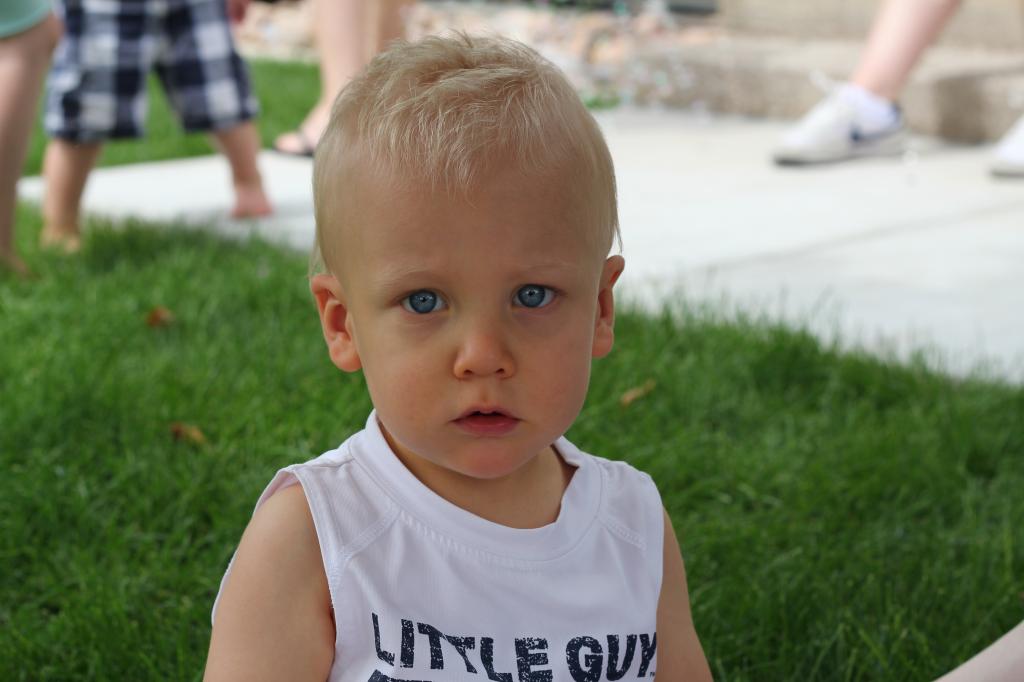 There was a moment when Benton went a little crazy over the bubble...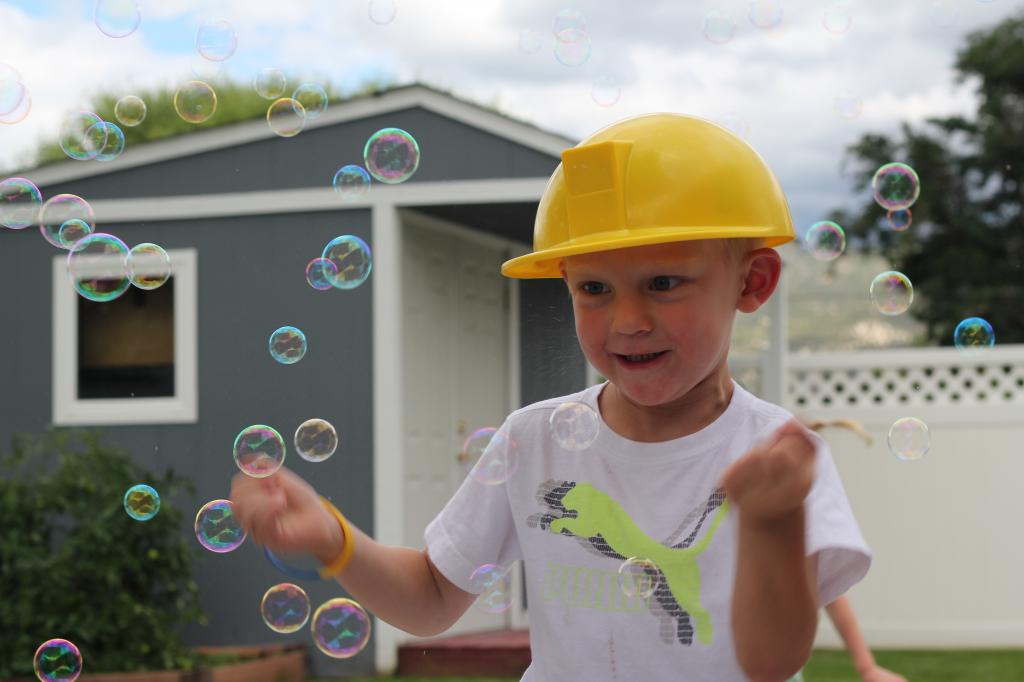 Benton found this hat and wore it all the time! He loved it.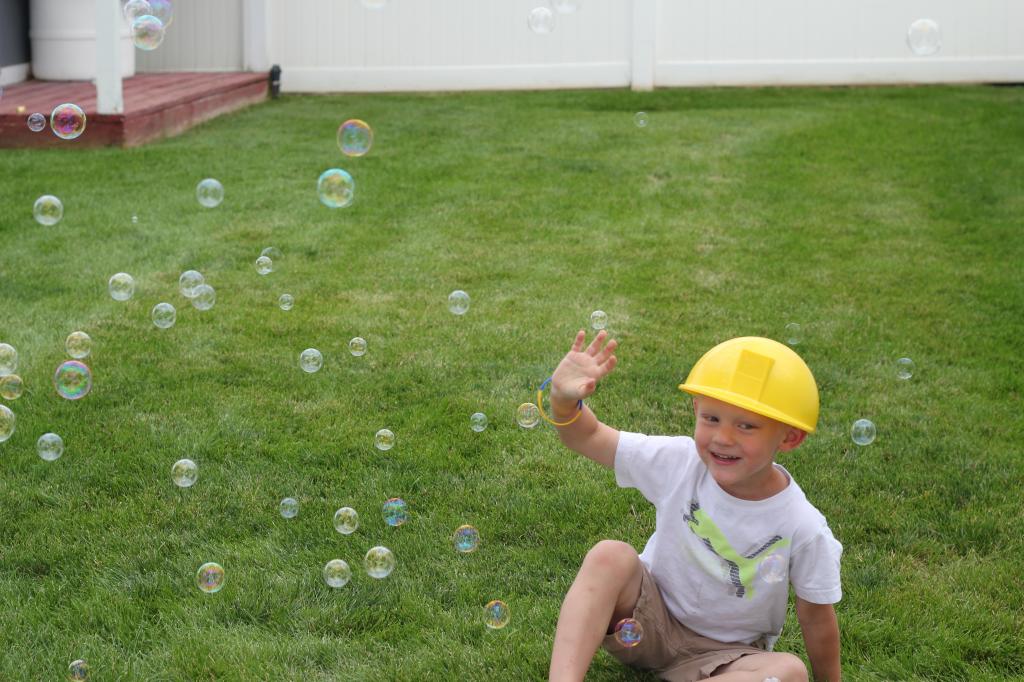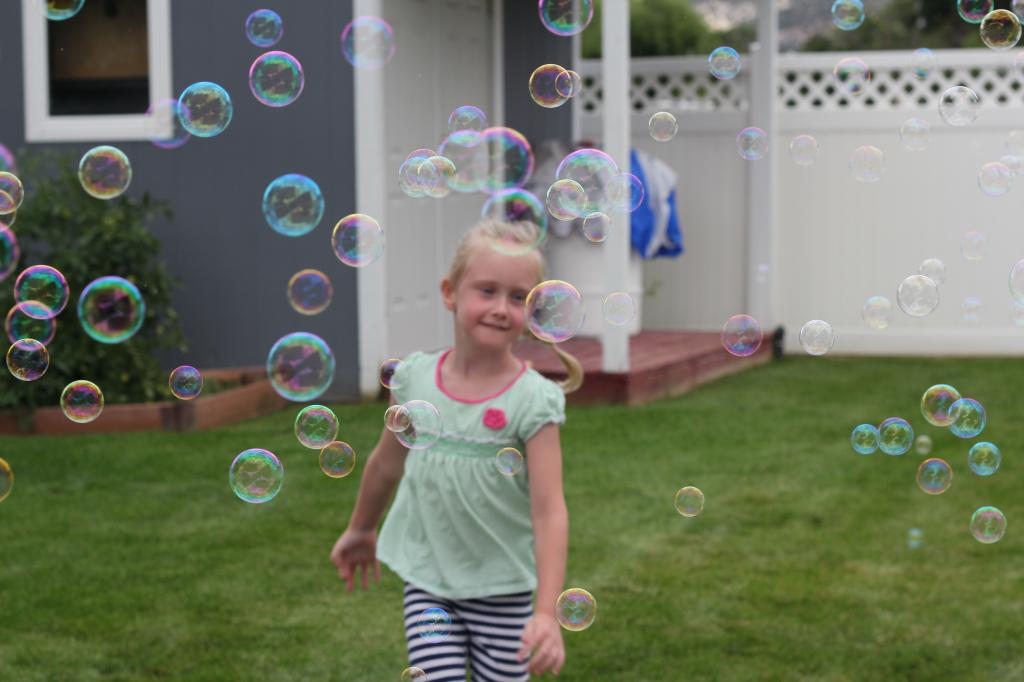 I think they had fun, don't you?