Little Crawler finds some friends
This little girl has decided to crawl. It didn't take her very long to figure it out. Within a few days of starting to scoot she was able to cross a room. And she loves it! While trying to take a couple pictures of her she crawled away and found some friends.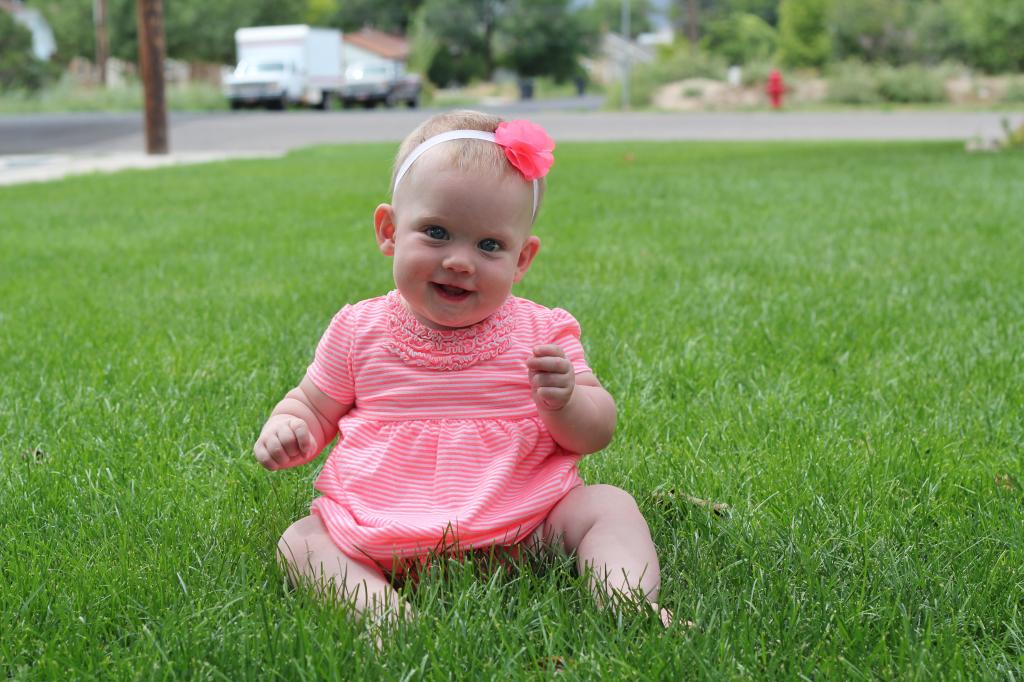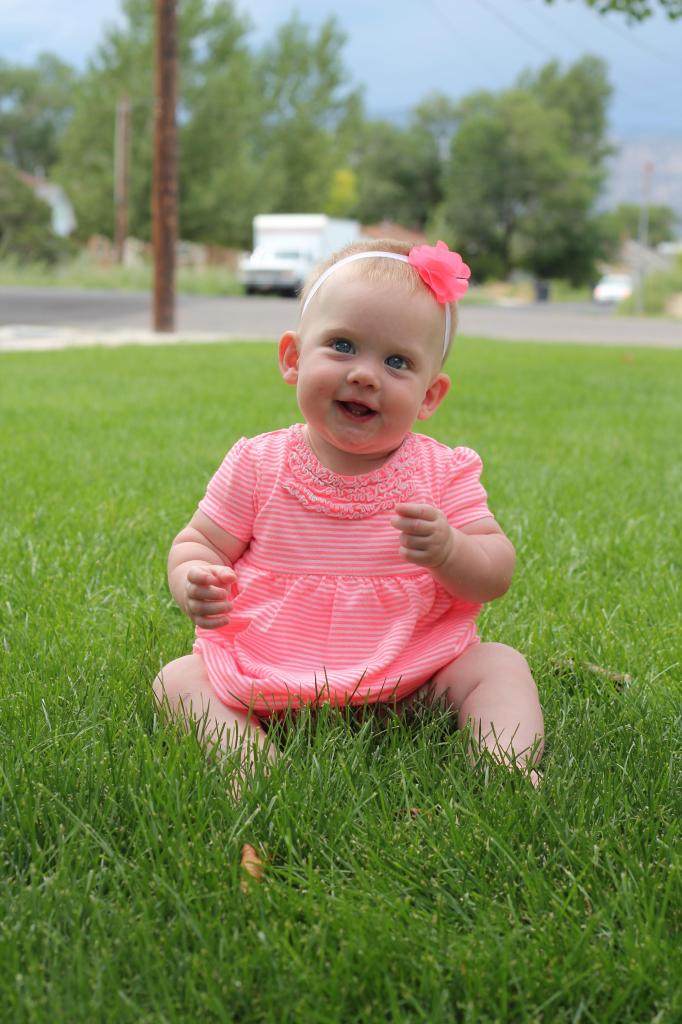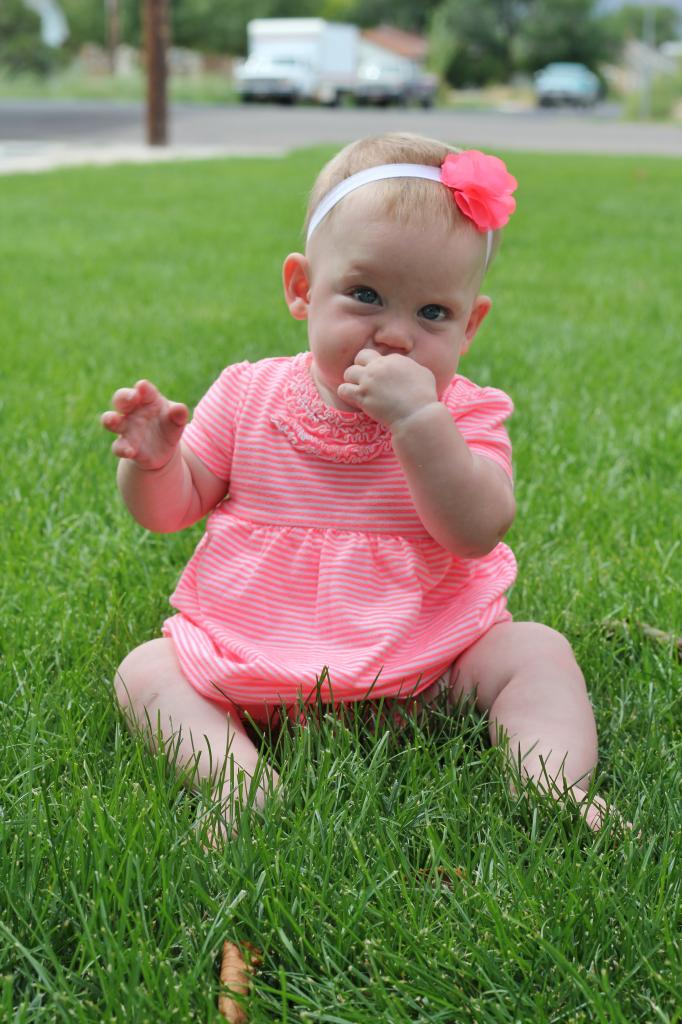 First Emmett came to visit for a minute. But when he left, she did too.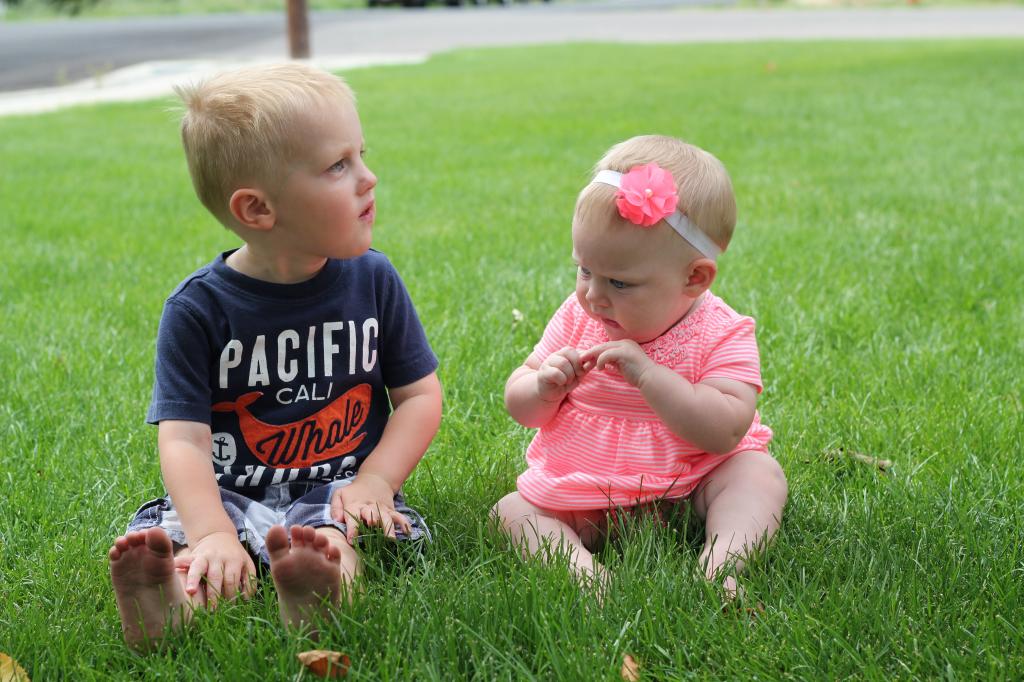 She found Kadence and crawled over her.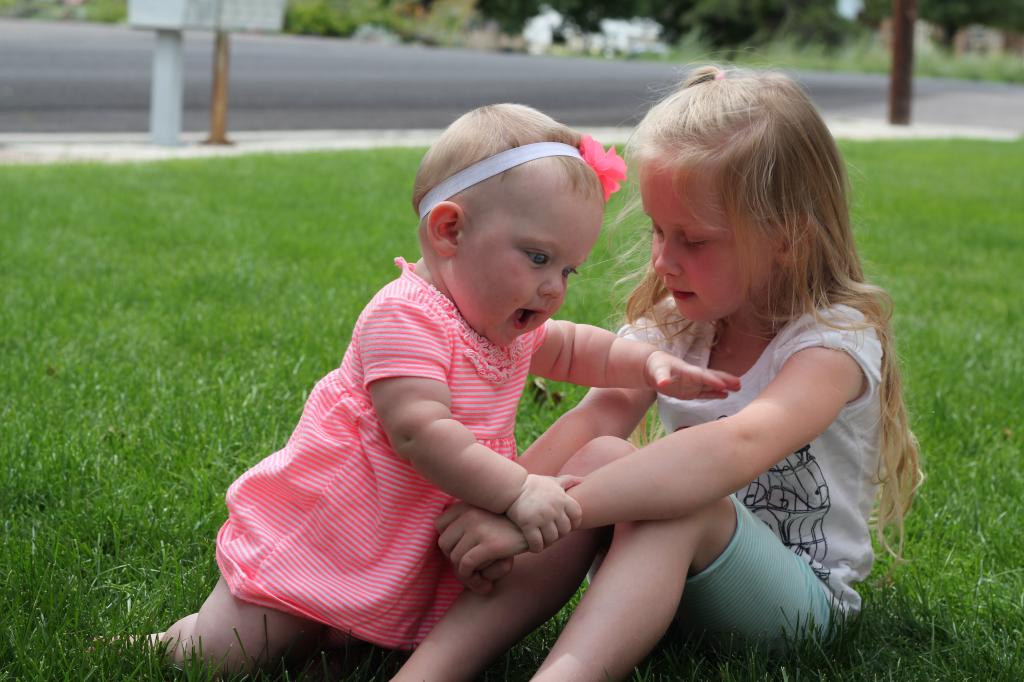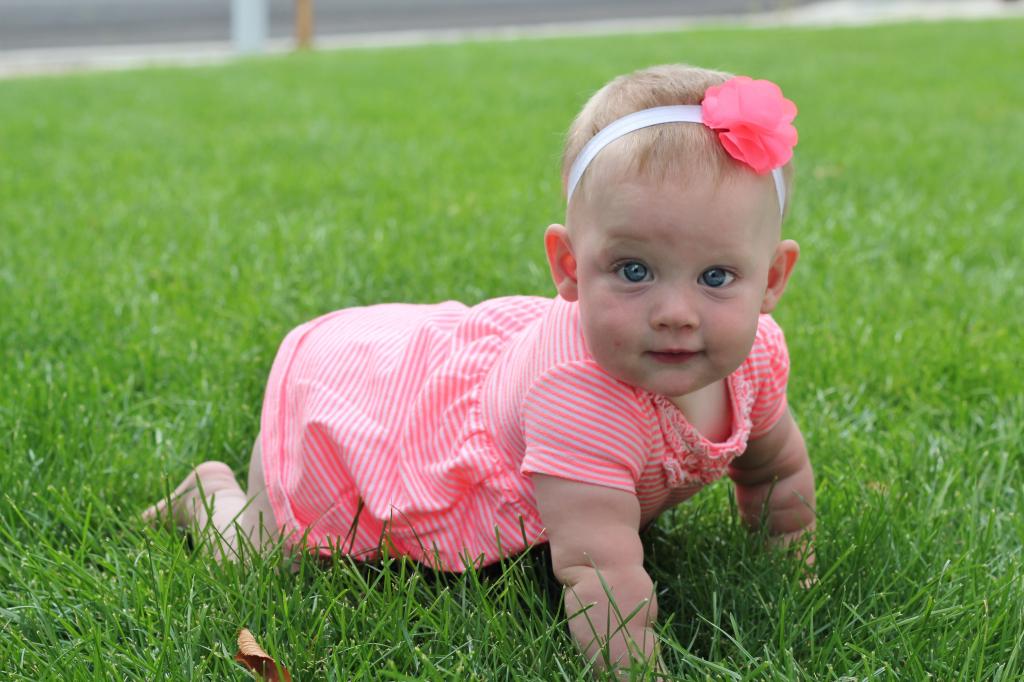 She found the sidewalk next (poor little chubby knees, the sidewalk has to hurt!)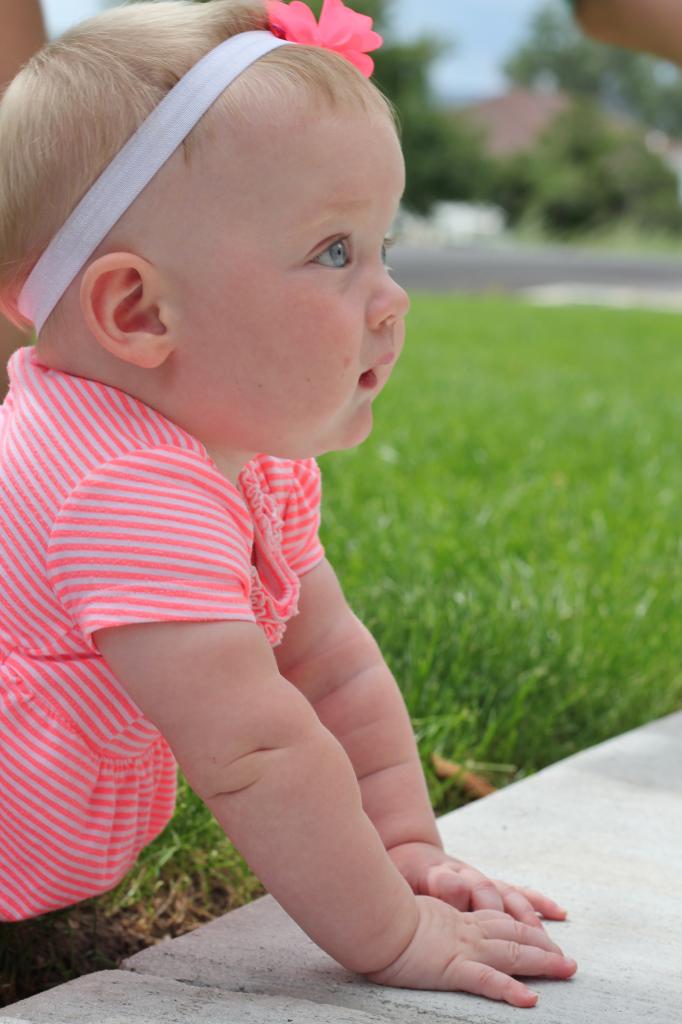 Back to the grass she went and found a nice leaf to munch on. I can't get her to open up to eat baby food but she will put anything outside into her mouth! That's the way it goes.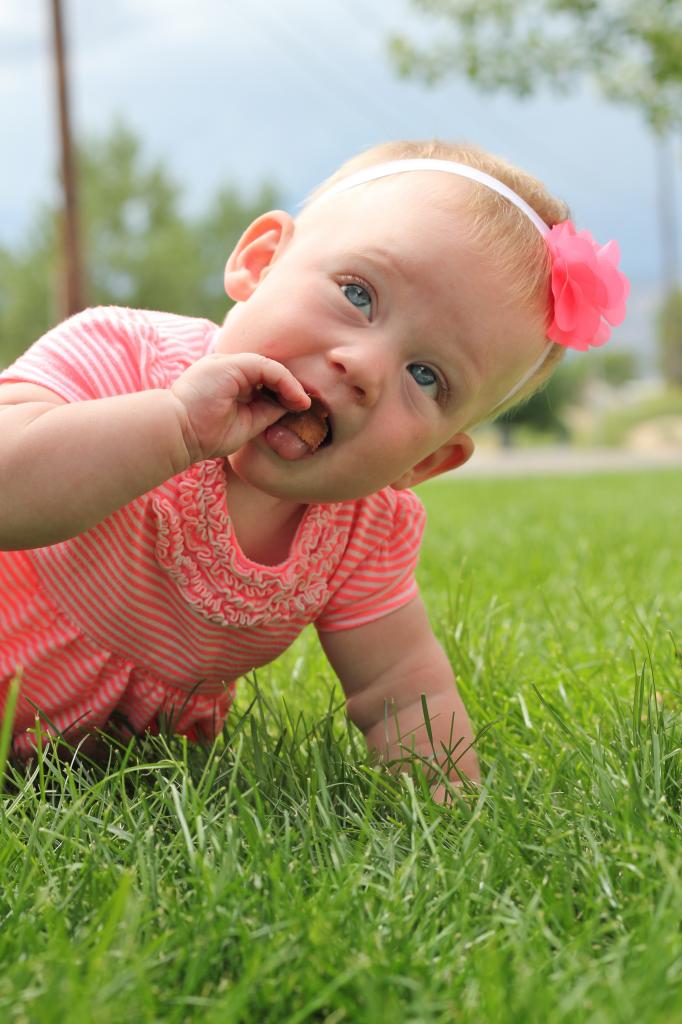 Lastly she found Griff, then she quickly tried to steal his bubbles. You can see how he feels about her eying them.