Fall inside
I usually take forever to come back and post things that I say I will (usually months right). I mentioned that I had some new fall decor inside that I would show you and guess what, I am doing it now. First I found these little decoupaged pumpkins online and decided that they must be made. All it takes are some pumpkins from the dollar store.
Notice the hideous line through the middle? That is why I hadn't bought them before. But add some paper, mod podge and moss and you end up with this.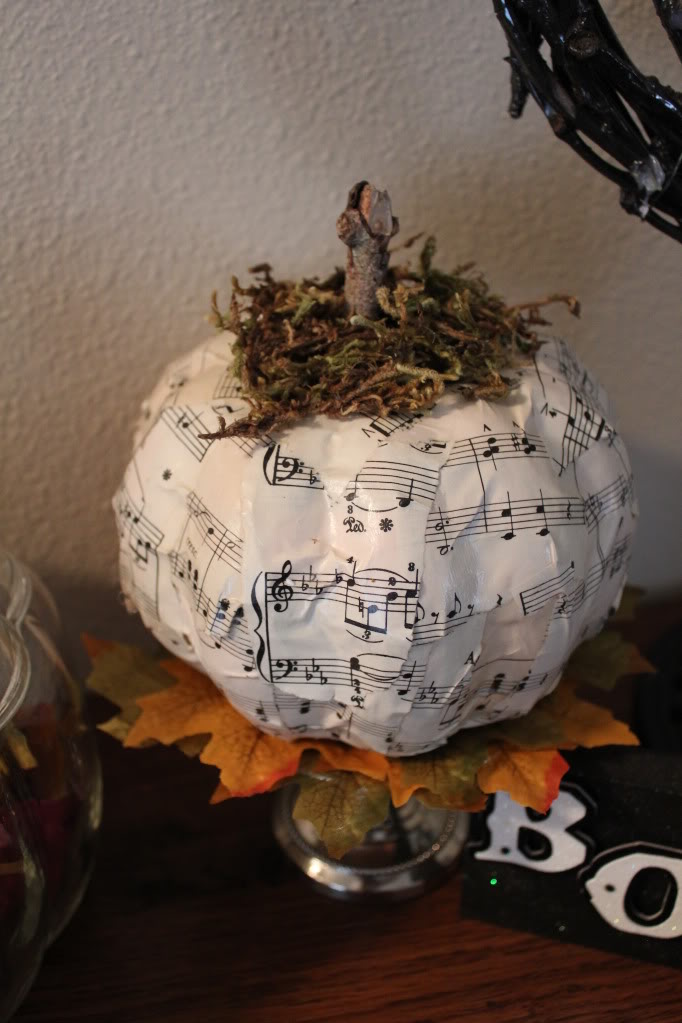 Much better right?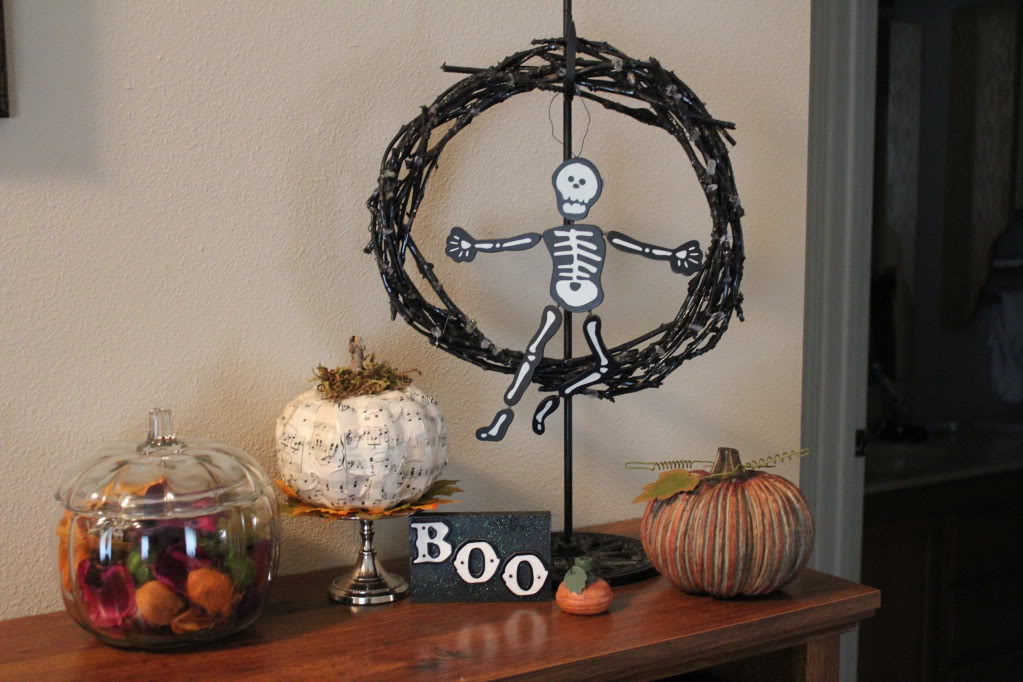 My black wreath made it back this year, but all the snakes fell off and I haven't glued them back on yet. I don't know if I will. So for now it just hangs there without really making sense.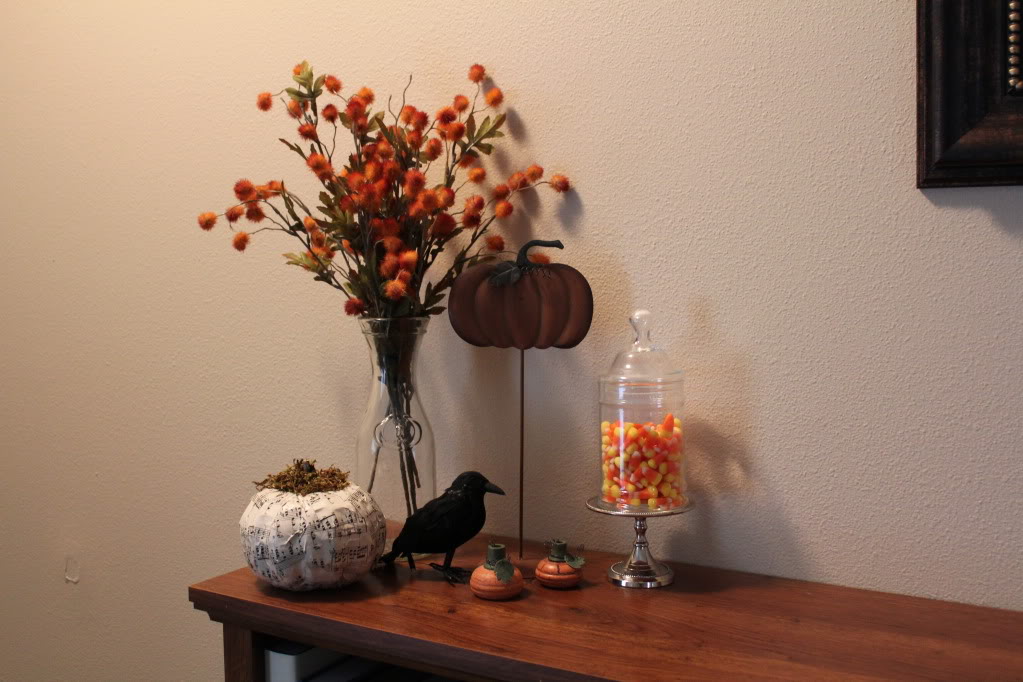 Anyone want some candy corn? You can come get some if you like. I can't guarantee it will always be full (someone keeps eating them, ok all of us keep eating them).
Happy Fall everyone. I love this season.