Project Shed
This is the last of the projects for us this summer. It is such a relief to have them all finished. Now I can concentrate on getting things ready for the baby. Which by the way I am having the hardest time trying to decide on a nursery theme, any suggestions? I really need to pick something soon so I can start making the crib set. And don't even get me started about trying to decide what to do with Benton's big boy room, no idea there either. But back to the shed for today.
As you can see in this picture it was in pretty bad shape.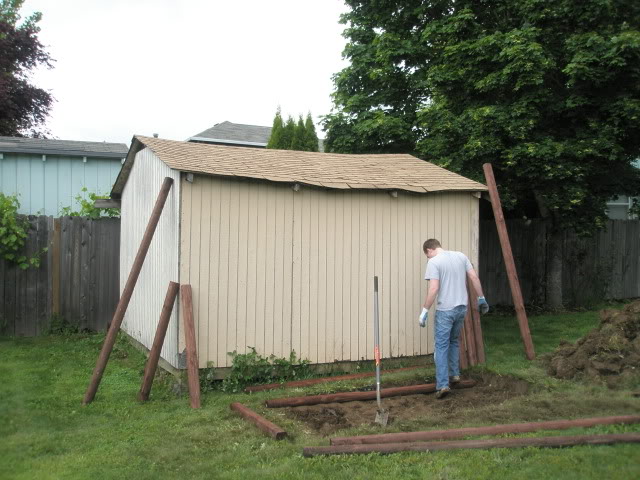 We didn't take before pictures, so that is all I really have, but you can see how the roof is sagging and the foundation is too. There was water damage to the roof also. Dallin replaced everything but the frame. It was a lot of work but Benton sure enjoyed it!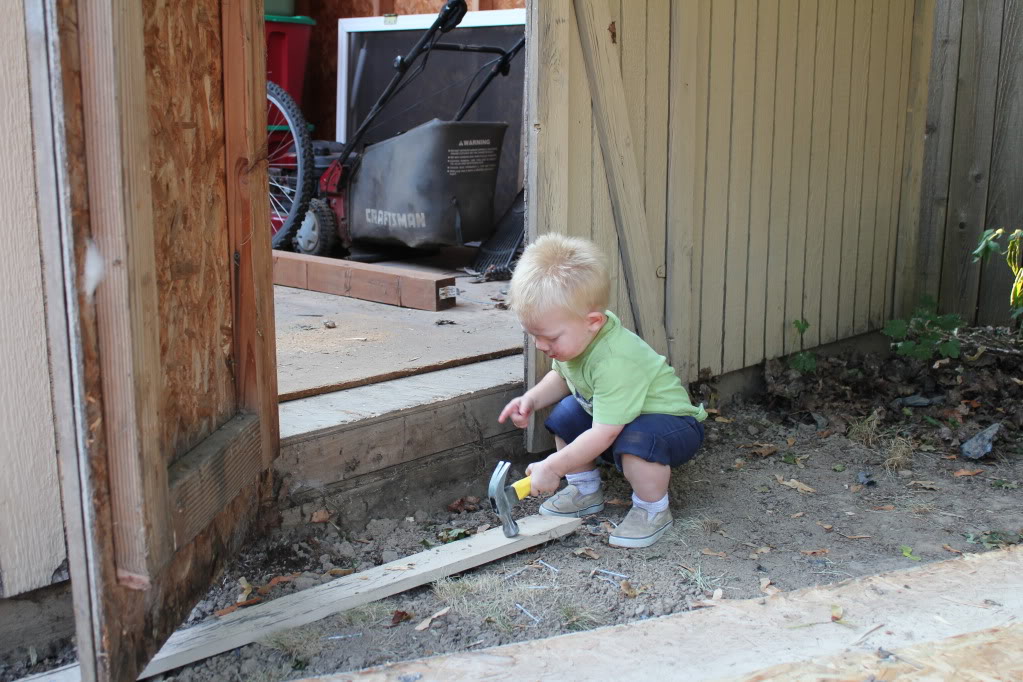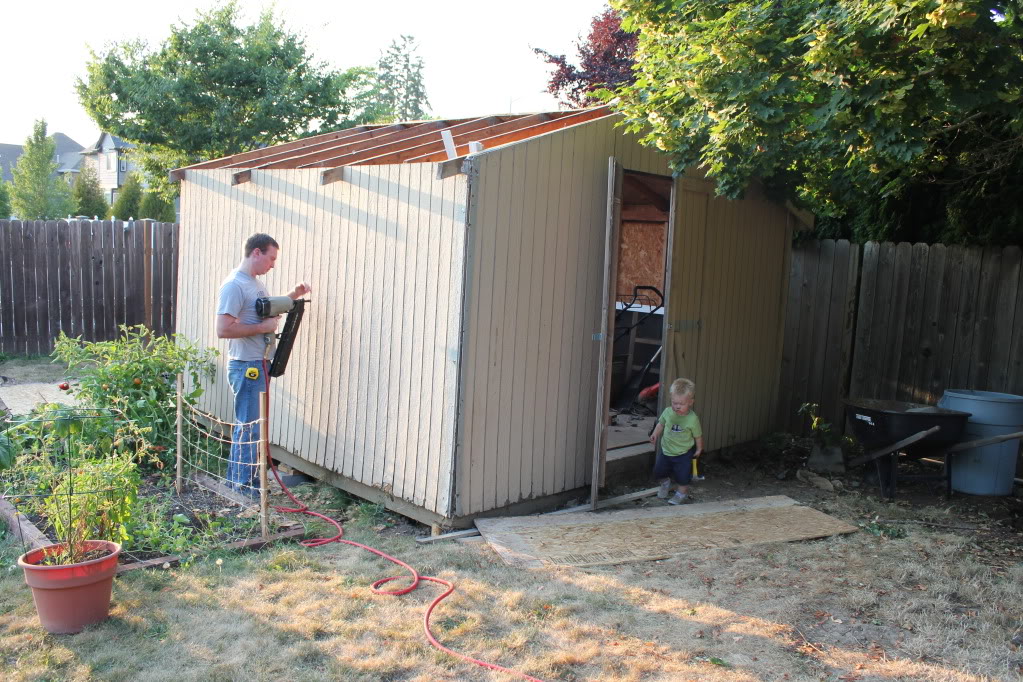 Here is our finished shed, painted to match our house and everything!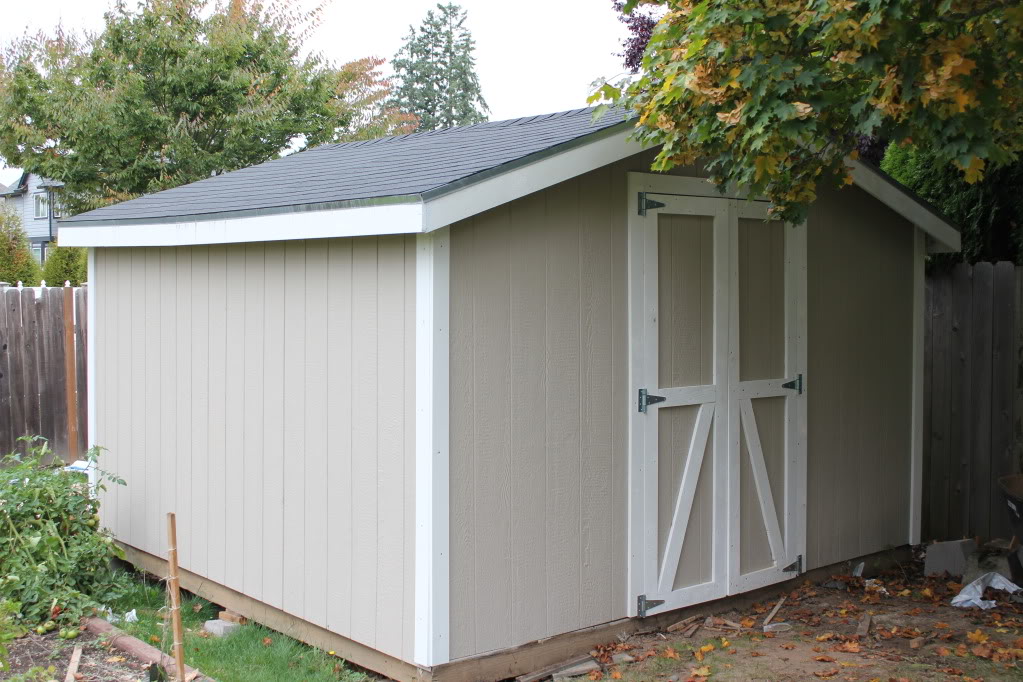 Now we can relax knowing it won't collapse over the winter. Thanks Dallin and Benton for all your hard work!