It's Halloween again
It has been a long, fun filled day. We went trick or treating at a shopping center in the afternoon and Benton got the hang of it really fast. His favorite part was putting the candy in his bucket. That is until he got a sucker, then his favorite part was eating that sucker. We next went to our ward trunk or treat, by then he was a pro at collecting candy. After that we went out door to door with his cousins. We didn't get him to say trick or treat this year, but I have a feeling it might happen soon. Especially if he remembers that is gets him candy. Too bad it won't get him candy until next Halloween...
In between some of that we headed out in the backyard to snap a few photos. I love the leaves that fall in our backyard, the color is wonderful! We will probably be taking some more pictures out there over the next few days.
Here is the little sailor.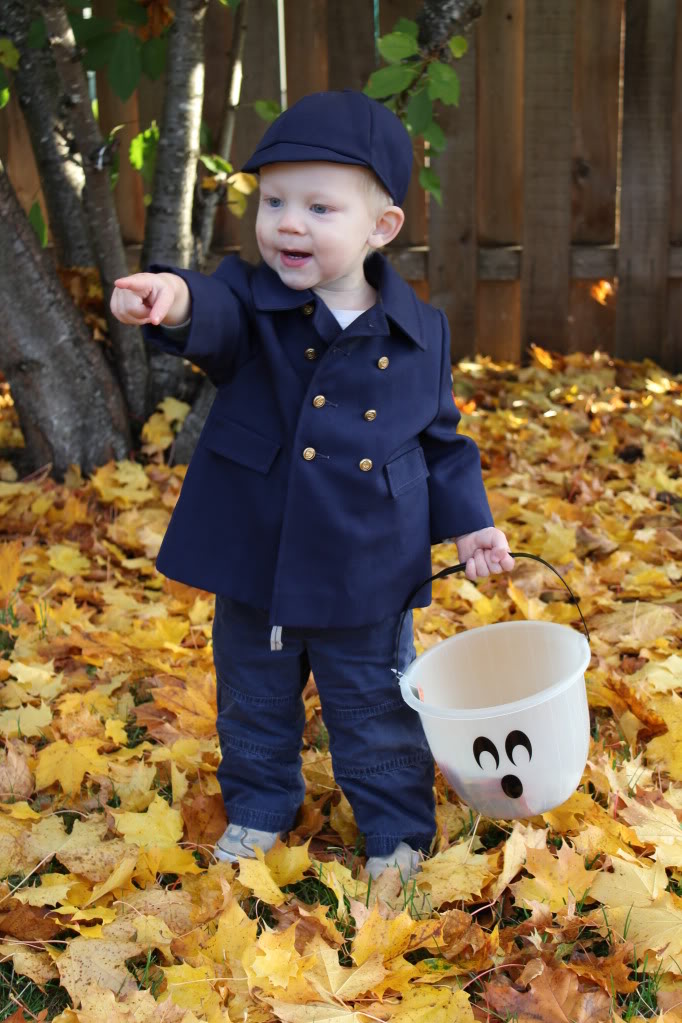 Notice the anchor on his shoes?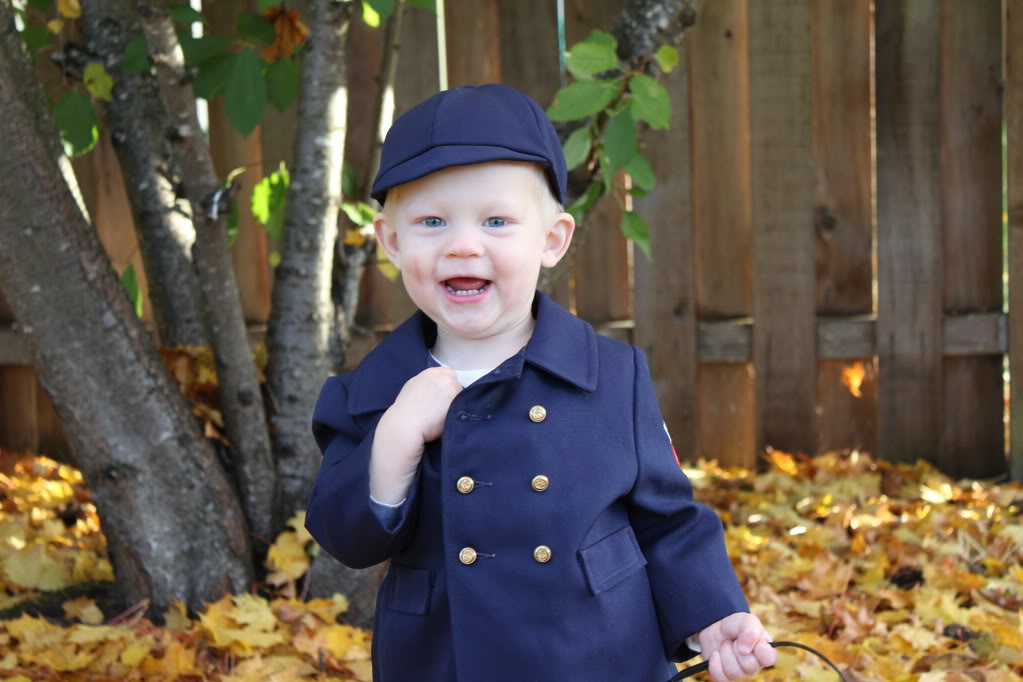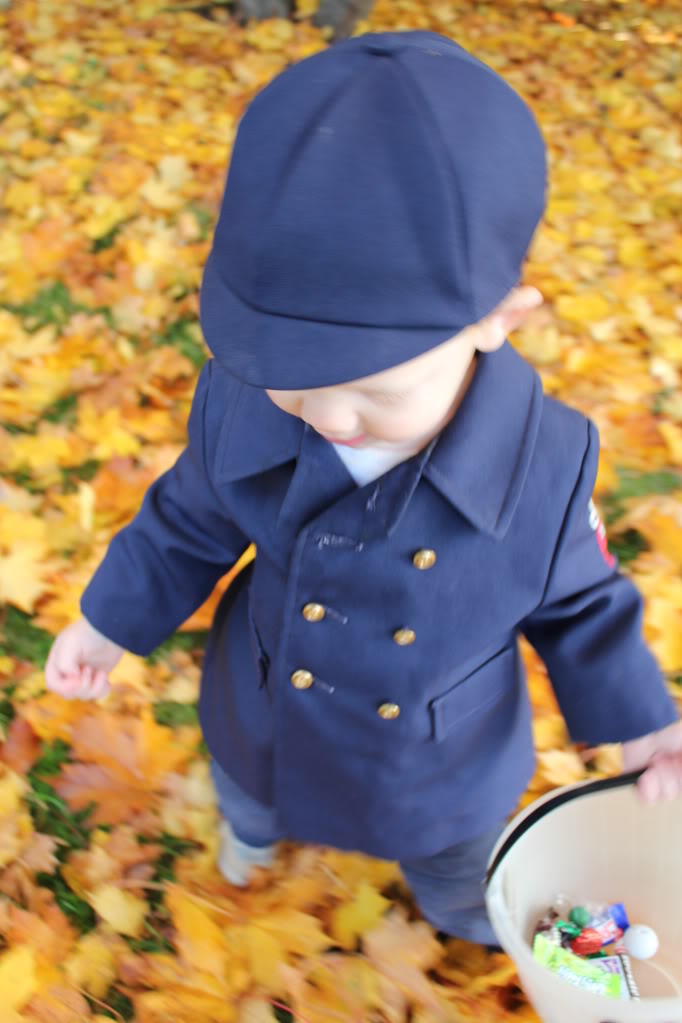 As soon as I saw this little jacket I thought it was the cutest thing ever! And I loved that it came with the little hat too.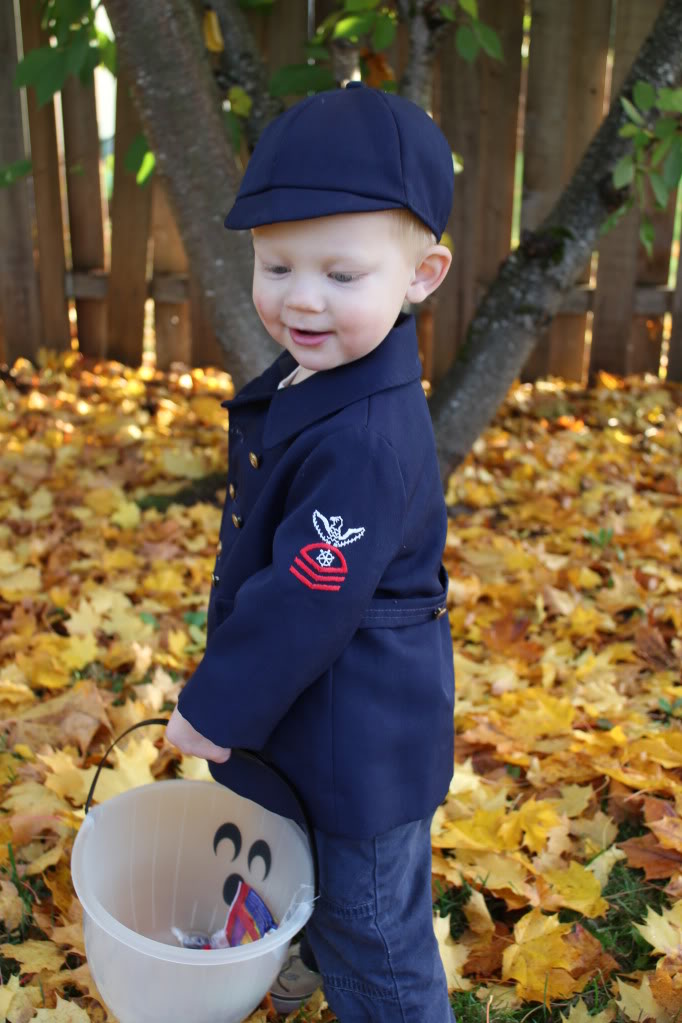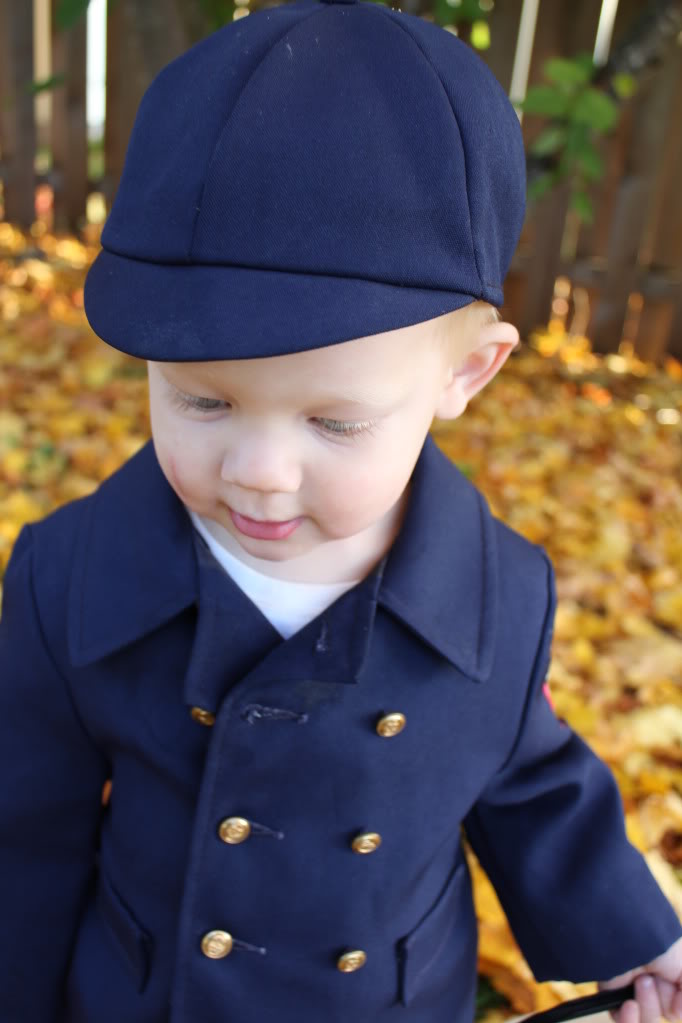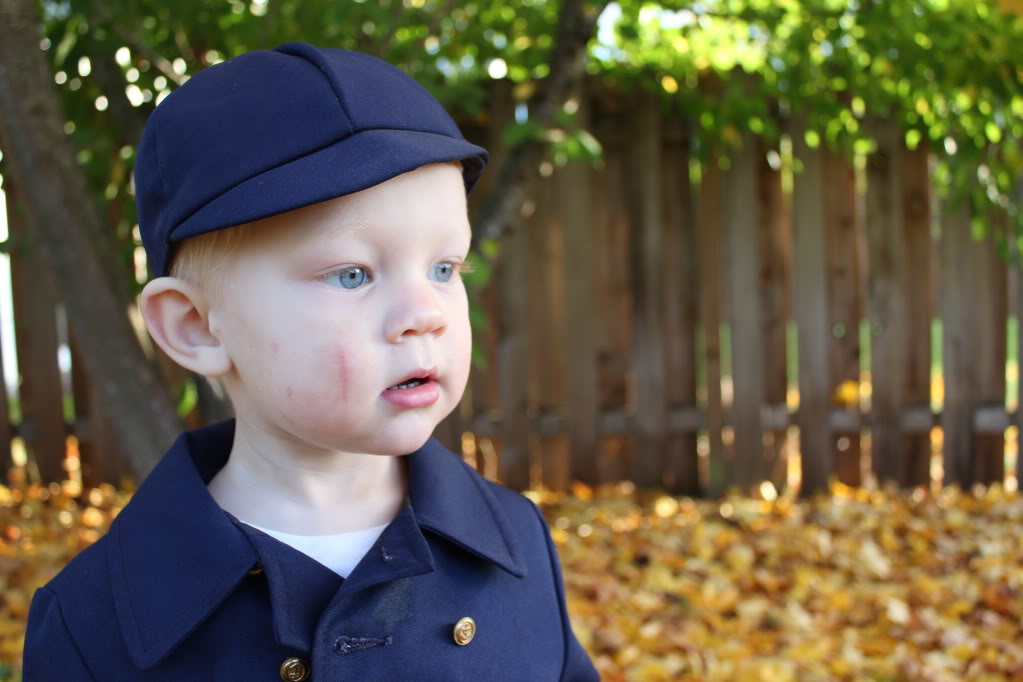 Finally getting to enjoy a well deserved piece of chocolate.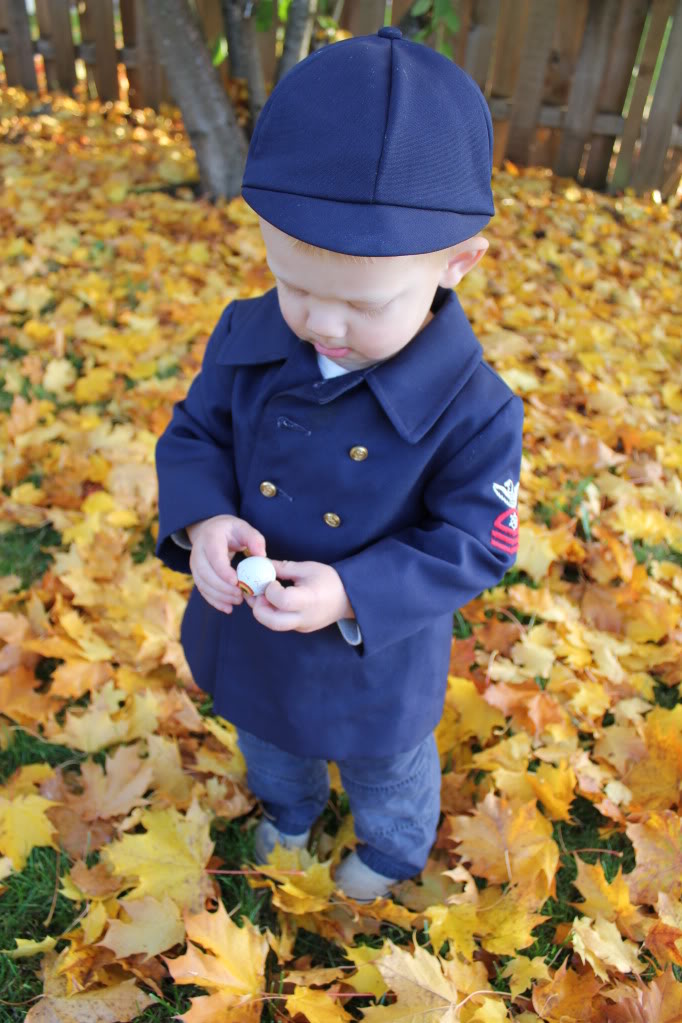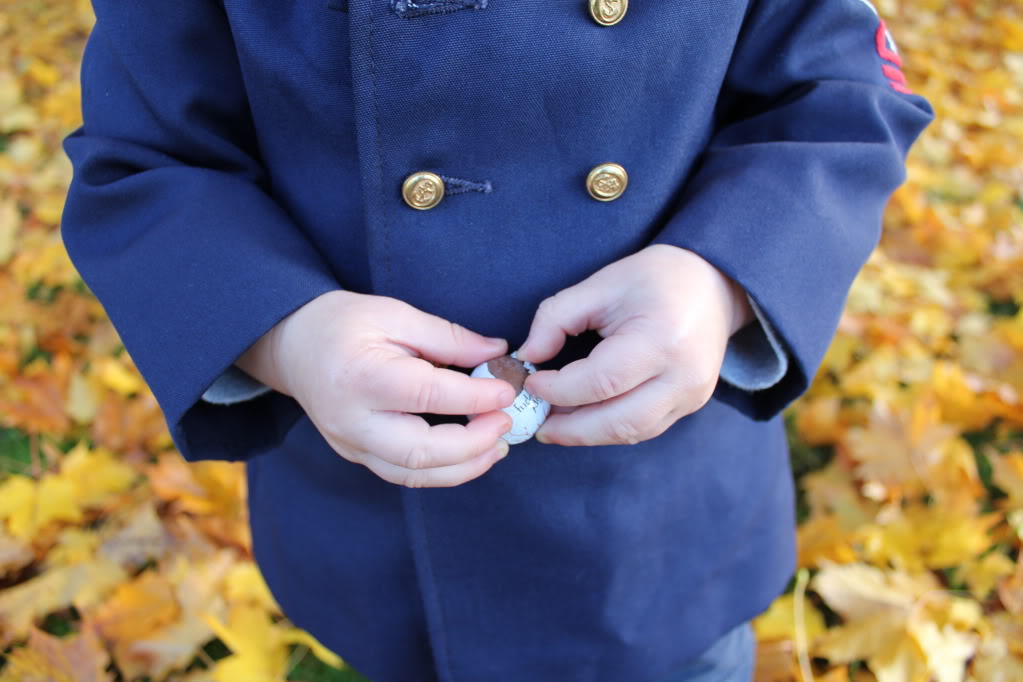 Good things take time.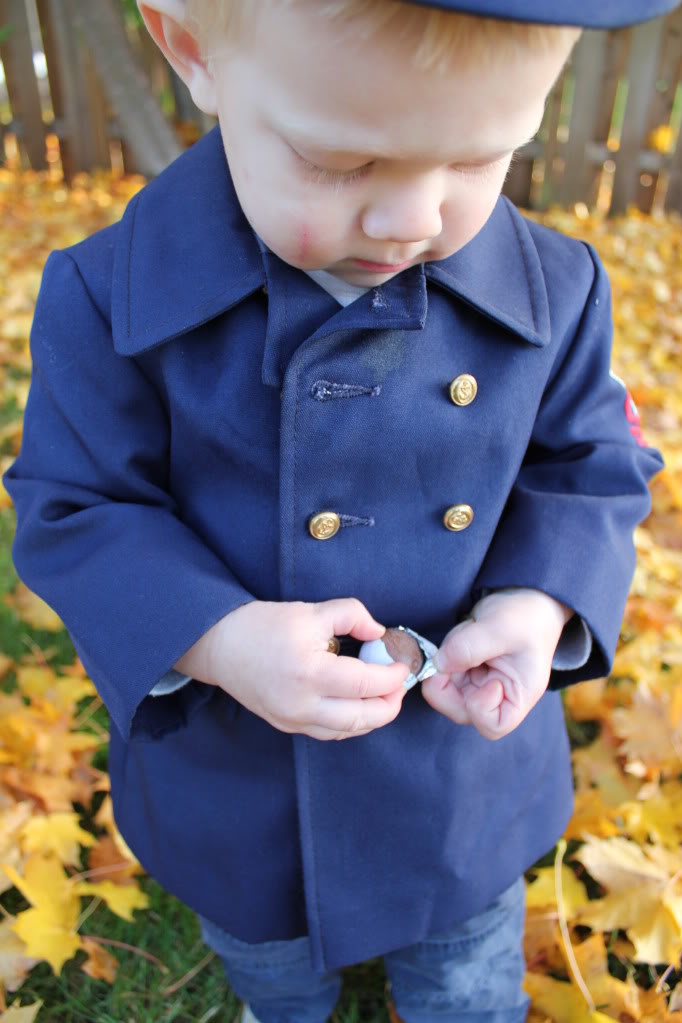 yummmmm