Week of Projects Day 3- Bathroom Facelift
As you know we have been remodeling our master bathroom, but that is not what I am showing you today. Our second bathroom also needs to be remodeled but we (luckily) decided to wait and do them at separate times. However we didn't want to live with it the way it was any longer (ok maybe it was more that I didn't want to live with it the way it was). We pretty much left it the way it was when we moved it. We even kept the ugly yellow shower curtain up. So here is a before picture of our bathroom.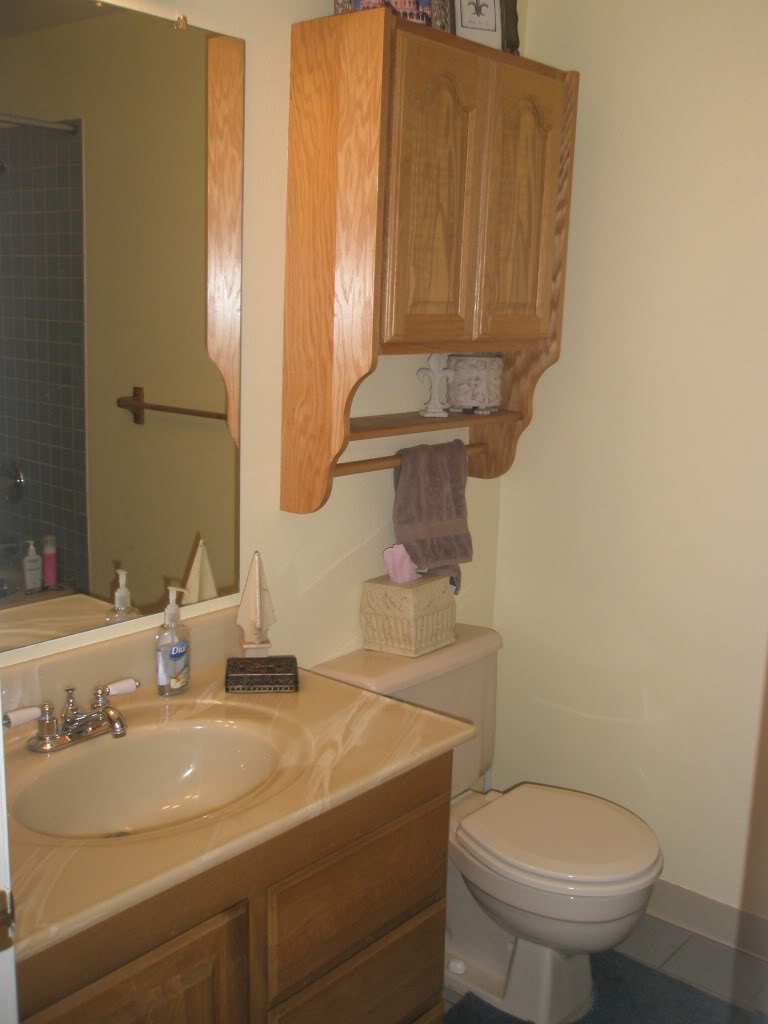 I took that picture shortly after we moved it. But this one shows the bathroom a little better. I took it after we replaced the toilet but before we did anything else. Don't you love the curtain?! Everyone that came to my house while it hung thought I had terrible taste I bet... oh well.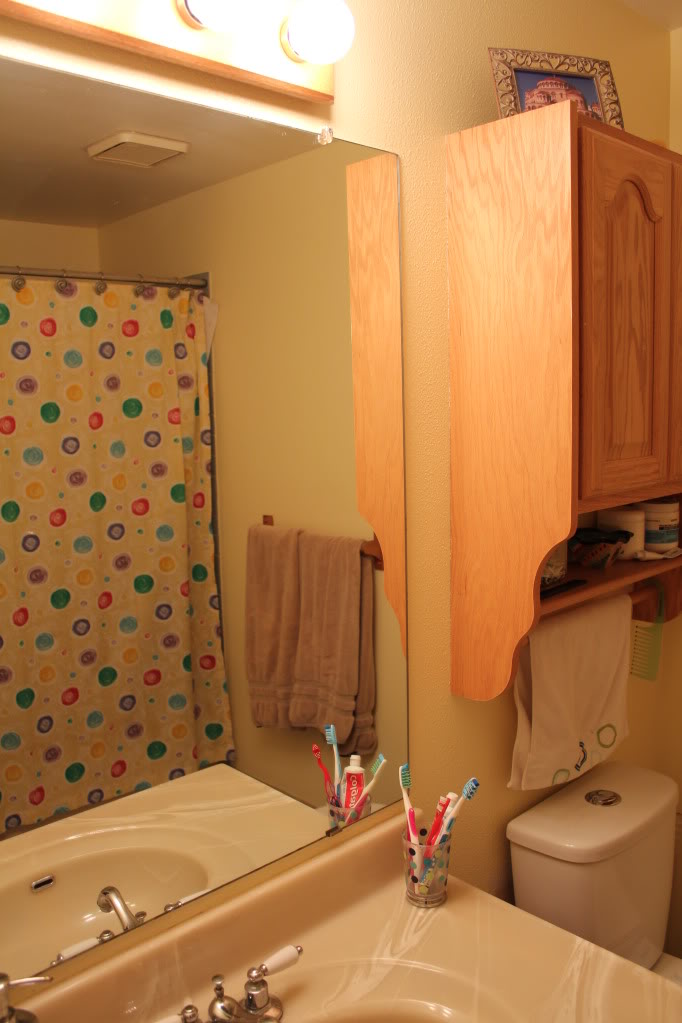 We didn't do too much since we will be remodeling it soon but what we did made a difference. No more yellow!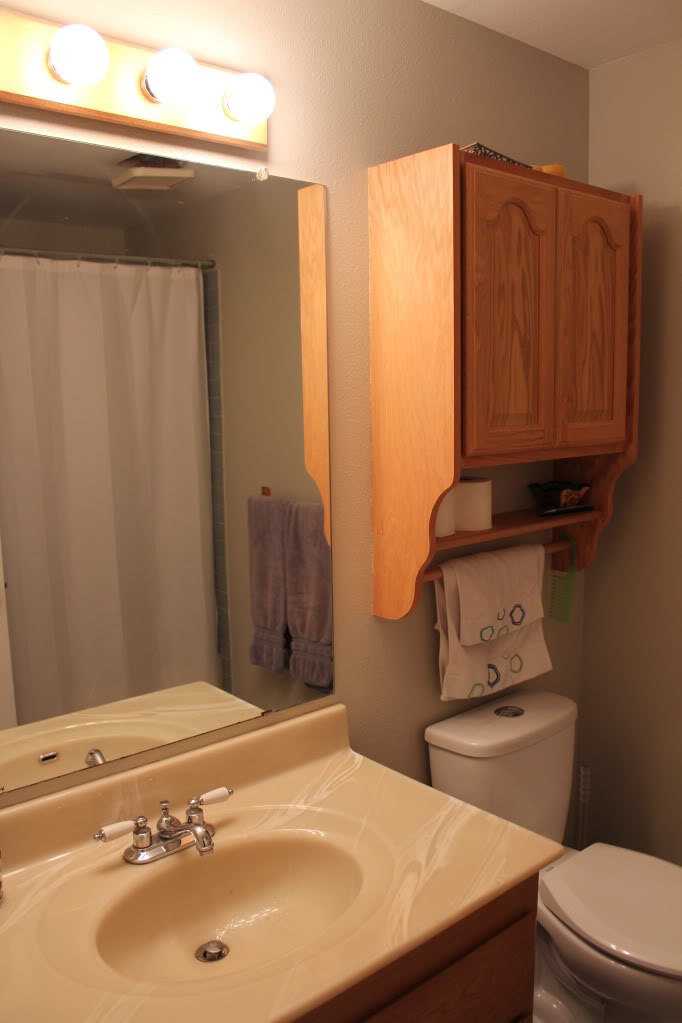 I think it looks much cleaner, which is the way a bathroom should look.