Week of Projects Day 4- Master Bathroom
The day has finally come. We are finished with the master bath! Dallin did such a great job, I am so proud of him and the great work he did. And we can't forget to thank Benton for his help too. Here is a before picture of the terrible bathroom.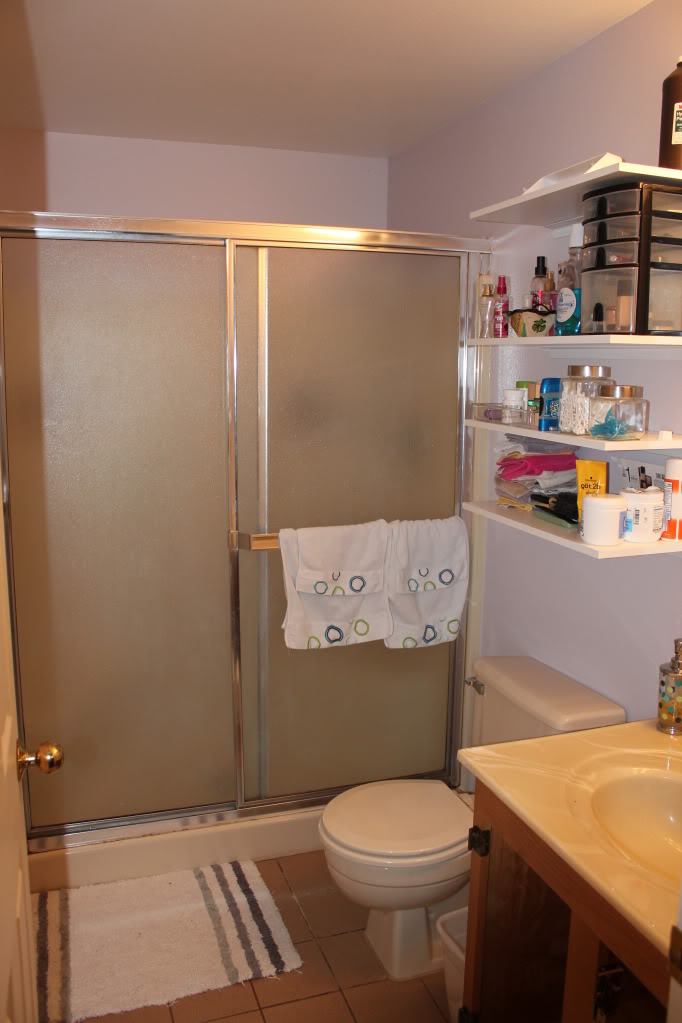 Let's talk about this bathroom for a minute. First of all, who in their right mind would put shelves like that in a bathroom? We had very little storage space and I don't like things on the counter so we just used them. I hated them though. Right when you walk in all you see is a big mess of cluttered items. And to top it of they weren't even centered on the wall. It was weird. But we didn't remodel the bathroom because of the shelves.
The tiles on the floor were bad, you could literally just pick them up. There was some water damage that made them loose I guess. We also wanted a bathtub rather than a full sized shower. And lastly (and very importantly) we wanted to get rid of the almond color theme. No one wants an almond colored toilet.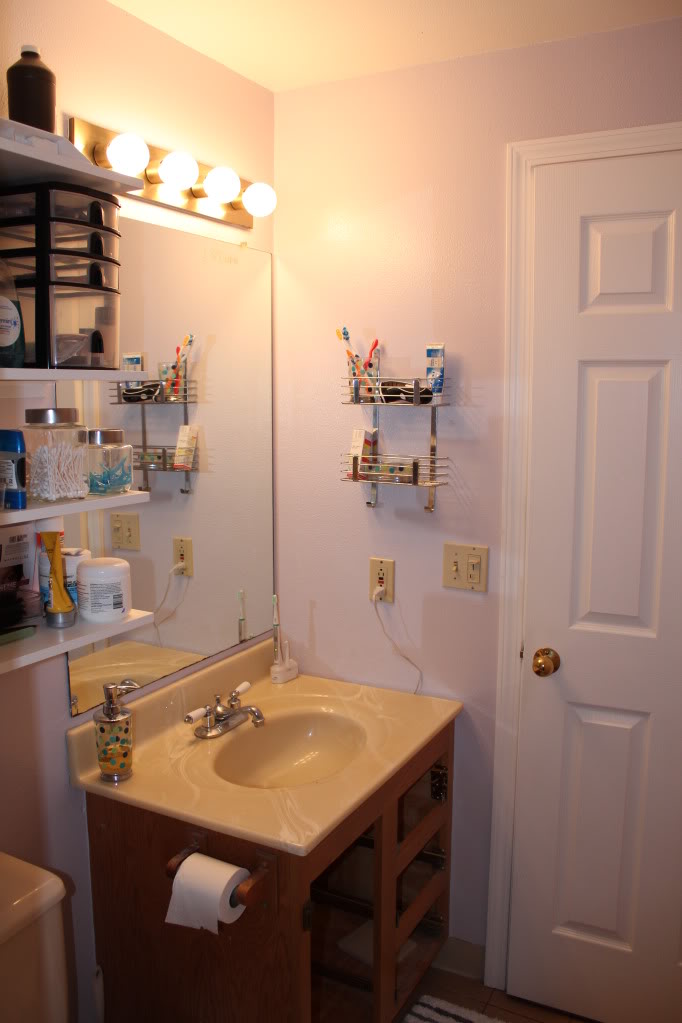 Dallin got to work pretty fast. We took out the vanity to stain it a darker color and then the demo began.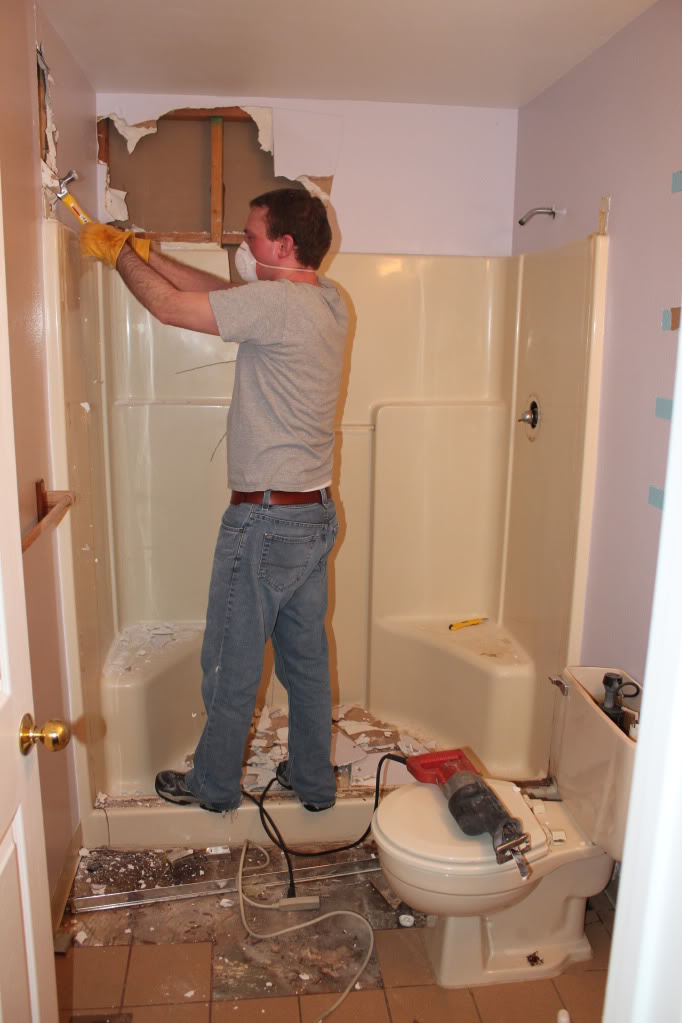 Benton loved to help as usual.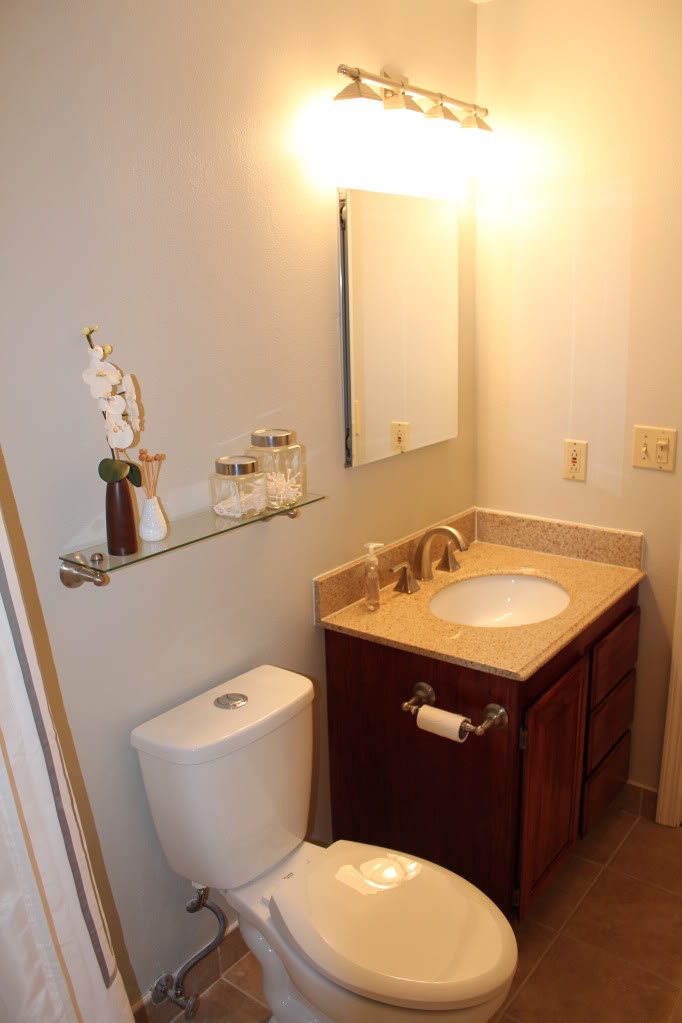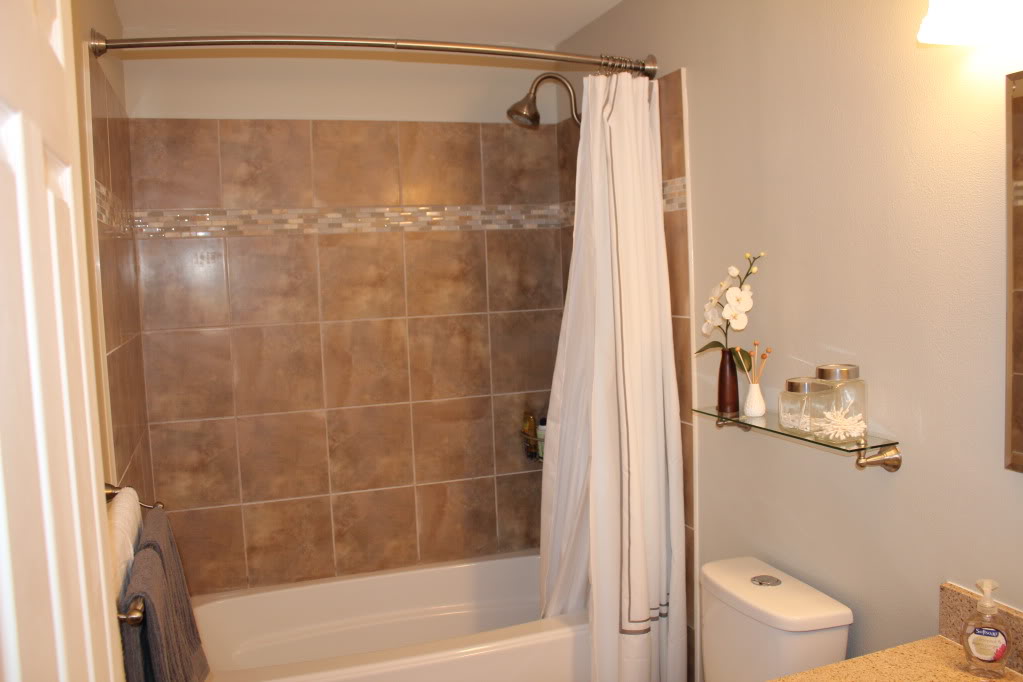 Doesn't it just make you want to take a hot bath and relax for a bit. That sounds like a good idea to me.