Little Black Chair
During my weekly visit to Goodwill (yes I do go that often...) I found this little chair for 3 dollars. While debating on whether or not I should get it I began rocking it and Benton got the biggest smile on his face. So I gave in and got it but one thing was for sure, there will be no pink camo in my house.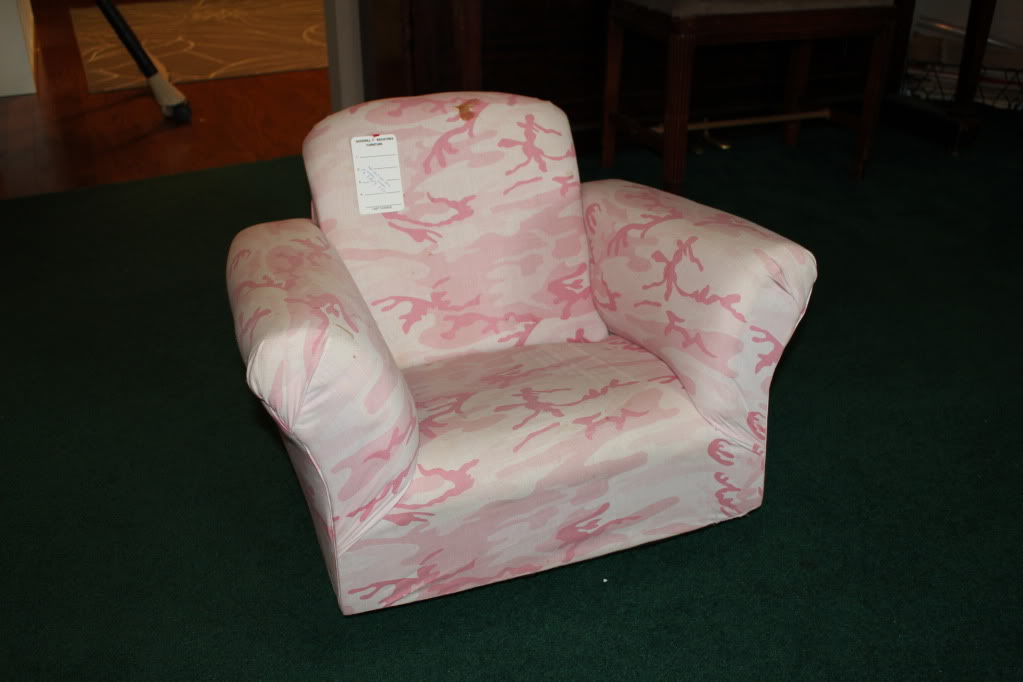 It was in pretty bad shape anyway so it was going to have to be reupholstered. It got it completely taken apart in just over an hour. I thought that it had been reupholstered before, but then I wasn't sure. All I know is it was done terribly. There were staples on the outside of the fabric, who does that? Anyway after two trips to the fabric store and going back and forth on what to do we ended up picking black corduroy (for $15, more than I wanted to spend but fabric isn't cheap). Plain, I know, but it will match anything and most importantly *should* hide any of the snacks Benton spills while sitting in it.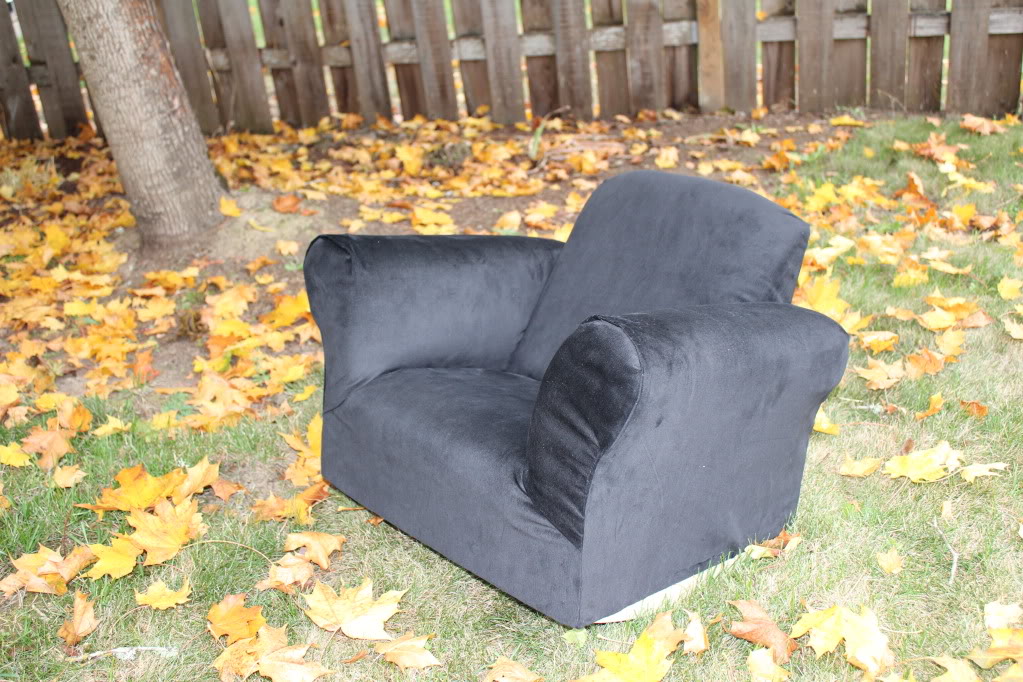 For anyone who is interested in trying out reupholstering I would highly suggest starting with something like this. It was so easy! It took a little over an hour to take apart and just under two hours to put it back together. I got it done in just two days (it would have been one if I could have found the fabric faster), so anyone can do it.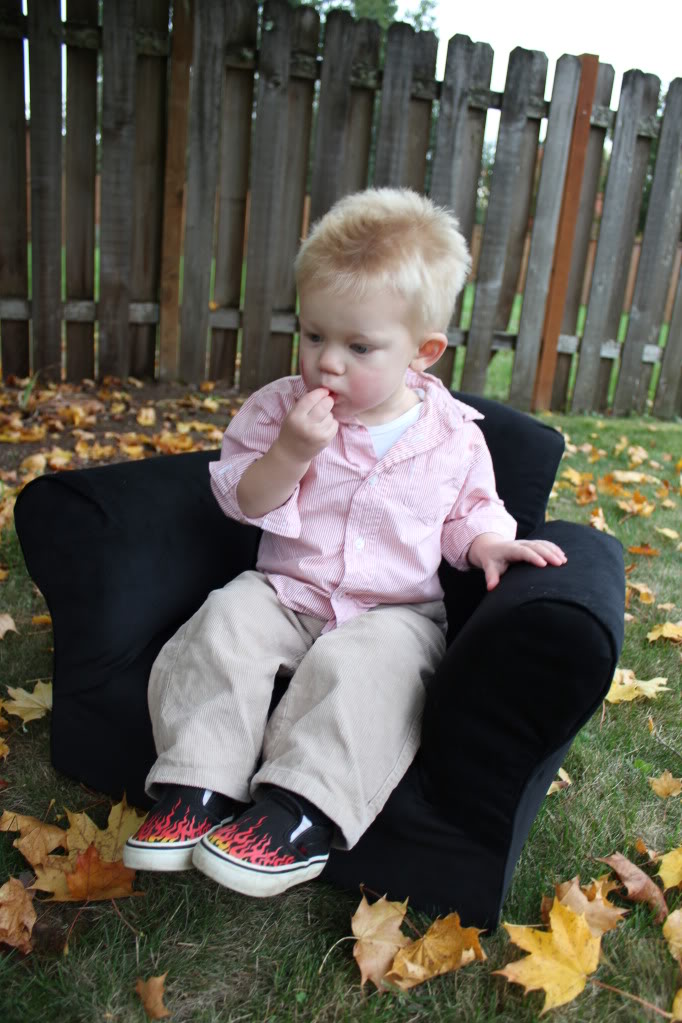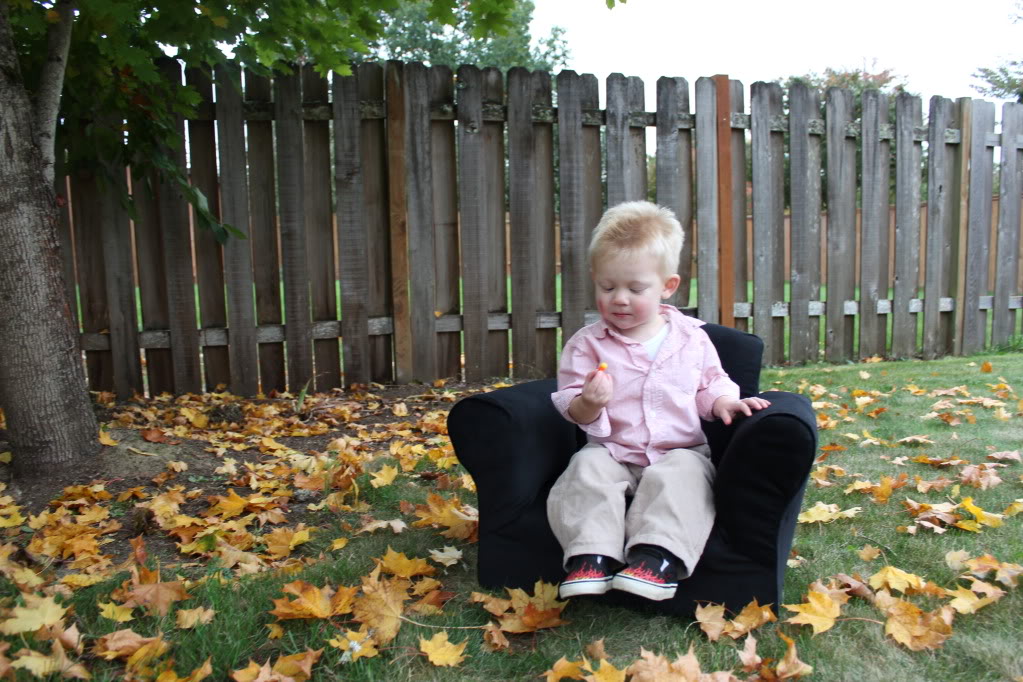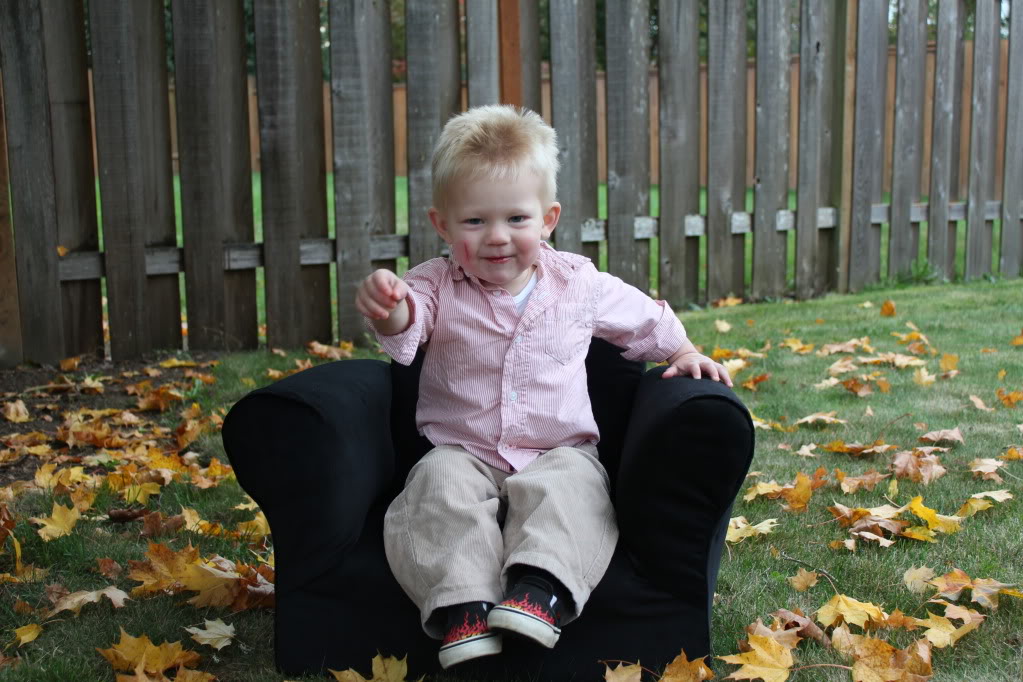 What is that big gash on Benton's face you ask? That is from falling off a block right into the side of the shed door... ouch right? Poor guy. Hopefully his new little chair will make him feel better.