Newest friend
Benton has a new friend. He loves his new friend and spends lot of time with it everyday.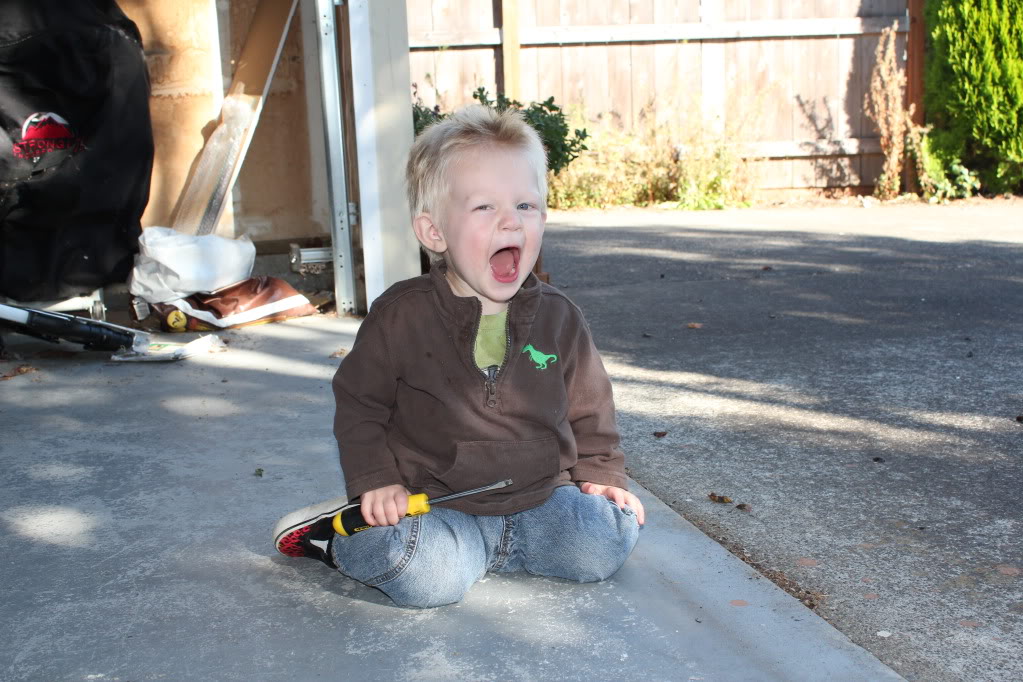 He also has a new camera face. Whenever I pull the camera out he instantly does his fake laugh and cheesy big grin. I don't know where it came from but you are about to see it a lot.
In case you didn't notice, his new friend is a screwdriver. He will easily spend at least one hour a day going around the house fixing things. He opens cupboards and "fixes" the hinges. He "fixes" all of his toys. He "fixes" the car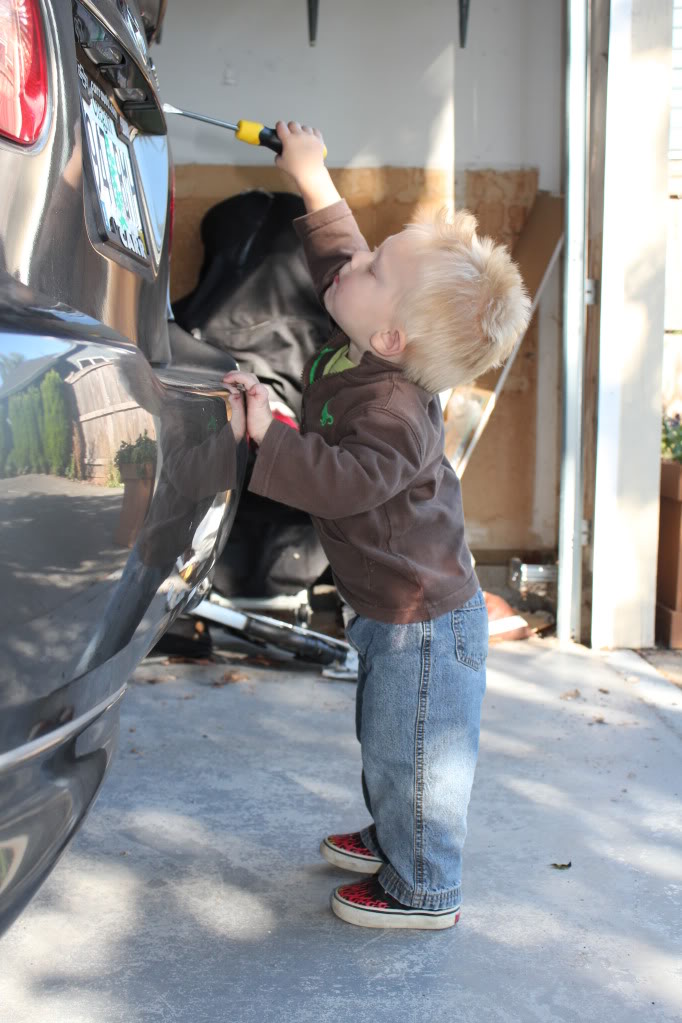 The ground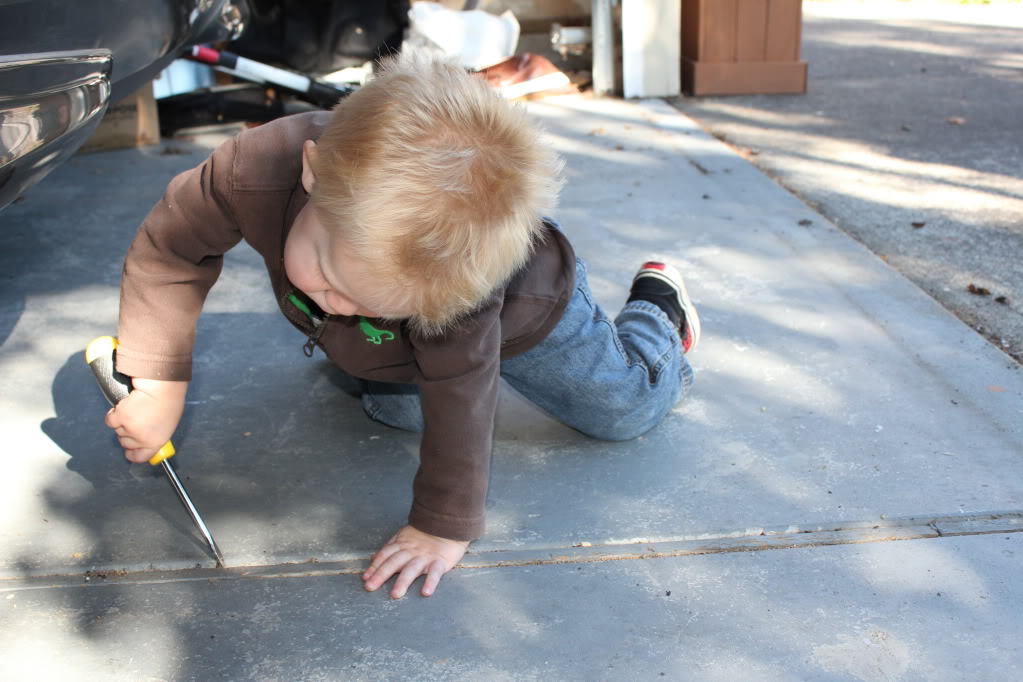 Cue cheesy grin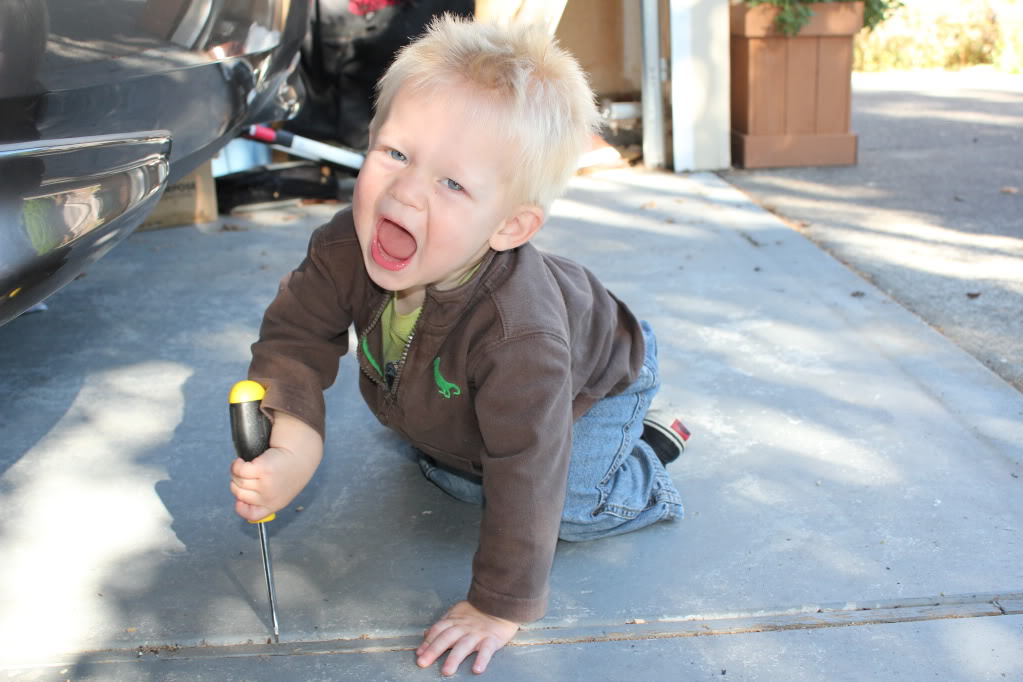 And again
But it doesn't stop there, he also uses it as a... fork?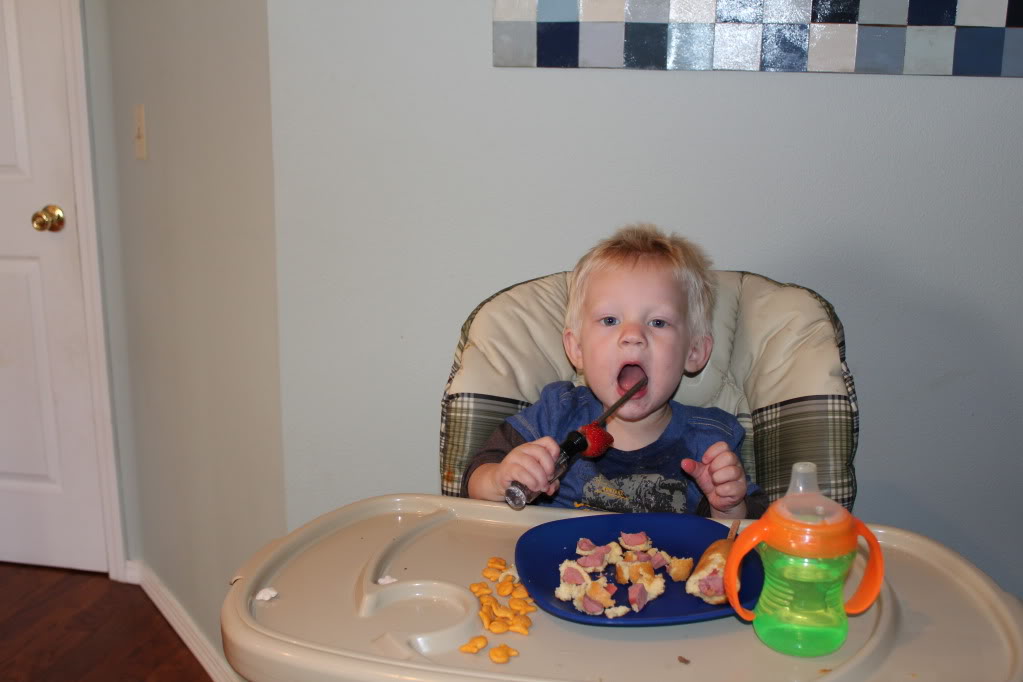 His new favorite thing is to put his strawberries on it and eat it off the end.
On any given day you could also find him with it as we change his diaper, go on a walk, and while we are reading books. Benton sure loves his new friend.